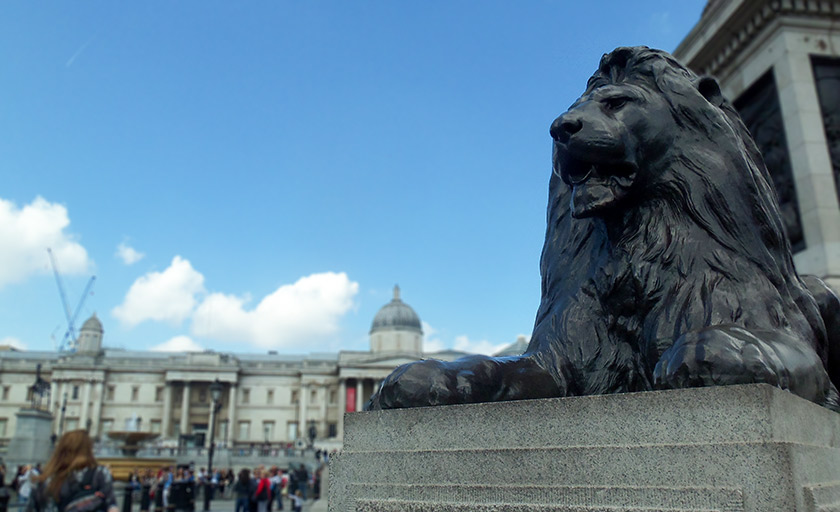 Pre-Requisites
Minimum GPA: 3.0
Judicial Check
Dates
Fall 2024 Program Dates: Mid-September – Mid-December

SMCM Application Deadline: March 15th
IES Application Deadlines: April 27th – but apply sooner!
Highlights
Take 16 credits in London's East End
Participate in subsidized field trips
Guaranteed housing with international and British Students
Financing Studying Abroad
Office of International Education Scholarships (Need-Based, Merit-Based, Region Specific, Language Study)
IES Scholarships (DEI, Region Specific, Academic Area Specific, Need-Based)
Speak with the Office of Student Financial Assistance for Options

About the Program
Make London your classroom. The SMCM-IES Queen Mary University Program offers students the opportunity to study at a large university in the heart of London. As a large institution (more than 16,000 students), QM offers an extensive range of challenging academic options. In addition, the college has a long history of internationalism: 20 percent of the student body comes from outside the United Kingdom, with more than 100 countries represented in the international student population.
Location
Queen Mary University is located in London's East End, one of London's most ethnic and socially diverse areas. This area is also known for the many artisans and performers that have come to live in the area.
London, itself, is home to world-class theatre, art, museums and much more. Students will have access to all of this and more as well as the ability to use London as the jumping off point for many other European adventures.
Academics
Academic life at QM involves a range of instructional styles (lectures, seminars, tutorials) as well as assessment methods (exams, essays, projects.). The college is widely recognized for excellence in both research and teaching, and you are expected to contribute to the lively learning environment.
You are welcome to enroll in classes in any academic department, although certain classes may have prerequisites. Current course listings are available on the University's Directory of Modules.  Make sure to search for "Associate Student Modules" to filter for study abroad courses, and filter for Semester 1 for Fall and Semester 2 for Spring.
You enroll in four 4-credit courses per semester. There is an impressive range of academic options at QM, but particularly excellent departments include:
English
Business
Film
Geography (includes Anthropology, Environmental Studies, and Sociology)
Modern European Language
Natural Sciences
Housing and Meals
While attending Queen Mary, you stay in the modern, award-winning Queen Mary Student Village. You and five other students (international and British students) share a secure, self-contained co-ed flat. You have your own furnished single room and en-suite bathroom. The kitchen and dining areas are shared among the six students. You have the option to prepare your meals or dine out. (Per IES Website)
Student Life
Redefine the way you live and learn in London through our cultural events, such as:
Touring Parliament, royal palaces, and gardens
Attending local sporting events, such as the English Premier League
Outings to London's diverse markets
Going to world-class performances at London's many entertainment venues
Getting involved in the local community enriches your learning experience and creates excellent opportunities for cultural integration, especially when volunteering with Provide, the volunteering community at QM. You can give as much time as you like working with charities or volunteer groups all over London. Learn more at www.qmsu.org/provide.
The QM student union also hosts more than 100 clubs and sponsors a wide range of social and sporting activities. The facilities include gathering spaces (eating areas, several pubs, and a nightclub), fitness resources (a gym, saunas, and squash courts), a convenience store, and computing, binding, and photocopying services. Learn more at http://www.qmul.ac.uk/studentlife/studentunion/index.html.
IES Abroad Orientation
Upon arrival in London, you participate in an introductory orientation with the IES Abroad London staff. Designed specifically for direct enrollment students, the IES Abroad orientation program introduces you to your direct enrollment program, your fellow students, and to London.
Other highlights may include a bus tour of London and other cultural activities. In addition, you will learn about the teaching methods of British professors of your host institution.
University Orientation
You also attend Queen Mary's orientation, where you get acquainted with the logistics of student life. (Per IES Abroad Website)
Important Links
IES Queen Mary Website
Queen Mary University
Queen Mary University Modules (Follow IES's instructions about filtering)
London's East End
How credits taken abroad will transfer back to SMCM.
The academic and judicial requirements for any student considering studying abroad.
IES has their own scholarships! Apply to them directly  – even BEFORE you know if you're going to apply/commit! How financial aid will apply towards your study abroad program and what scholarships are available.
Payment processes for semester-long, short-term, and non-SMCM study abroad programs.