June 15-19 & 22-26
SOAR: Seahawk Orientation, Advising and Registration at St. Mary's College of Maryland is a program for you and your parents.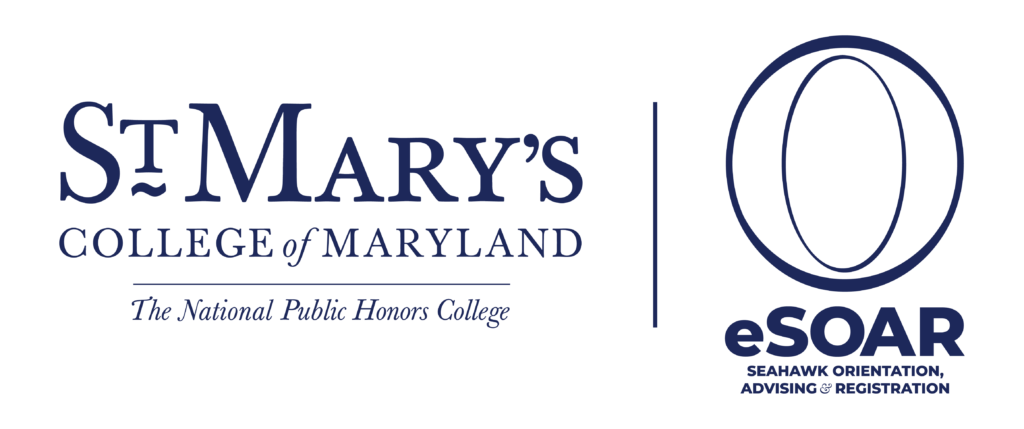 This program is a chance for new students to gather important information to prepare for your first semester at St. Mary's College of Maryland. You will learn about the academic and personal expectations we expect of our incoming students and be prepared for the changes that college can bring. You will also have the chance to meet faculty, staff, and current students who can answer any and all questions you have about attending St. Mary's.
If you have any questions about SOAR, please contact us by email at Orientation@smcm.edu. We look forward to welcoming you!
Hawk Talks
The College's in-person SOAR (Seahawk Orientation, Advising, and Registration) usually features opportunities for parents to meet with faculty and staff from various offices across campus. It's part of how you get to know us, and it lets us introduce campus resources that will help your student to make the most of the SMCM experience.
In lieu of these in-person opportunities, we will be hosting a series of weekly webinars called 'Hawk Talks. Each Wednesday at noon, from June 3 through August 5, a different office will give an overview of their campus role and answer questions from attendees.
Once you register, we'll send an email with instructions to join the webinar the Monday before each Hawk Talk. Students are welcome to attend as well. Recordings of each session will be posted on the eSOAR website, for those who can't attend.
Schedule
Wednesdays at 12:00 p.m., June 3 through August 5
Save the date for the following sessions:
June 3
Employment and Beyond with the Career Development Center with Director of the Career Development Center Kate Shirey
June 10
Navigating the Path to a Health-Related Career with Health Sciences Advisor Dr. Andy Koch
Where To? An Introduction to All Things Global with Aurora Margarita-Goldkamp, Director of International Education
June 17
Ins and Outs of Paying for College with Director of Student Financial Assistance Rob Maddox
June 24
Accessibility and ADA Support: Transitioning to College with Faculty Advisor for Accessibility Services Dr. Katy Arnett and Assistant Coordinator of Accessibility Services Megan Pietryka
July 1
Academic and Student Support Services at St. Mary's with Associate Dean for Retention and Student Success Joanne Goldwater and OS3 staff Mary Dorsey and Ciara Williams
July 8
Accessing Health Care, Counseling, and Advocacy Services at The Wellness Center with Wellness Center Director Laurie Scherer
July 15
Tough Conversations to Have with Your Student with Director of Title IX Compliance and Training Michael Dunn and Title IX Investigator and Prevention Specialist Helen Ann Lawless
July 22
Athletic and Recreational Opportunities at SMCM with Coaches Chris Harney and Anna Lindgren-Streicher
July 29
What to Expect this Fall with Provost Mike Wick
August 5
Ready to Launch with Dean of Students Leonard Brown