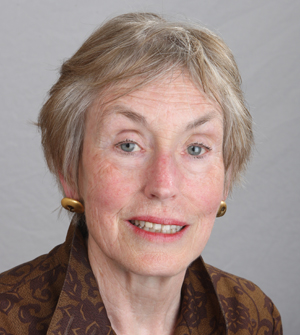 Partner
Harmon, Curran,Spielberg, and Eisenberg
Washington, DC
Harmon is a partner in the law firm of Harmon, Curran, Spielberg & Eisenberg and is a recognized authority on exempt organizational law, having advised in the field for over 25 years. She provides strategic advice to a wide range of progressive foundations, charitable and lobbying organizations, associations, and political action committees on federal tax law, federal election law, and other legal issues. She is a frequent speaker, writer and commentator on issues affecting the nonprofit sector and an active participant with the legal and nonprofit community in developing the law in this area.  Gail wrote the book on law for nonprofit political activities, authoring one of the first major publications on the lobbying rules for charities, which is still an important reference today.
Harmon has been instrumental in the growth of nonprofit and tax-exempt organizations.  Representing many of the country's most significant groups over the past four decades, Harmon is an expert on the unique legal and reporting issues for nonprofits and tax-exempt organizations. She is responsible for the formation of hundreds of progressive nonprofit organizations and is a founder and former Steering Committee Member of EMILY'S List.
Harmon is Chair of the Board of Directors for Population Services International, a leading social marketing organization dedicated to improving health through programs in safe water, malaria, micronutrients, family planning and HIV/AIDS in more than 70 countries.  She also previously served on the boards of the D.C. Public Library Foundation and Our Place, DC. Harmon is a former president of the Board of Directors of the National Partnership for Women & Families (formerly the Women's Legal Defense Fund).
Harmon's affection for St. Mary's County and its institutions began in the late 70's when she and her husband John purchased Tippity Wichity Island on the St Mary's River just north of the College.   She and her family enjoy water sports and seafood delicacies as well as the magical beauty of the river.  She seeks to protect the local environment and is delighted with the friends she has made in St. Mary's County.  Harmon received her B.A., cum laude, from Radcliffe College and her J.D., cum laude, from Columbia University School of Law, J.D.