Residential COVID-19 Test Reporting Requirement
All students and staff who will live on campus must report the results of a COVID-19 test before returning to campus.
Click here to access the COVID-19 Reporting instructions for Spring 2021.
 STUDENTS
Use your @smcm.edu email address and password to upload the form as a scanned document or picture to the SMCM Student Health Records (https://smcm.medicatconnect.com).
Use the COVID upload option.
RESIDENTIAL STAFF MEMBERS
Contact the Wellness Center for testing information and referrals.
SMCM Daily Symptom Tracker
All SMCM community members receive daily email reminders to track their symptoms.  Our symptom tracker is an important tool to assess our community health and intervene when a community member is sick or has been exposed to COVID-19.  Please take a few minutes every day to assess your health and share any symptoms.
Please use this link to fill out the SMCM Daily Symptom Tracker if you don't regularly receive the daily email reminders.  This link may be used for guest and approved visitors to campus.
Reporting a Positive COVID-19 Test
All students, staff, faculty, administrators, and contracted services at St. Mary's College of Maryland have an obligation to notify the SMCM Wellness Center upon receipt of a positive test for COVID-19. This form must be completed by an employee, supervisor, or anyone with knowledge of a member of our campus community who has received a positive test.
Please use this form to make a positive COVID-19 test report.
---
NEW Student Information
Welcome new students! For important new student information, please click here.
---
Accessing Wellness Center Services (Spring 2021)
Due to the COVID-19 pandemic, Chance Hall (home of the Wellness Center) is closed for most in-person services. The Wellness Center is committed to continuing to provide counseling to students during this stressful time and assisting in the access of medical care as needed.
Students, staff, and faculty with any questions or concerns may contact Director Laurie Scherer at lkscherer@smcm.edu.
Remote Counseling Services
Counseling and Psychological Services is offering scheduled sessions via Zoom. Students can call (240) 895-4289 or email their counselor to schedule an appointment. If you are new to counseling or would like an urgent (same-day) or next-day appointment, call the Wellness Center front desk at 240-895-4289.
24/7 Counseling Helpline
The 24/7 Counseling Helpline remains active and available to all students, on and off campus. Call (240) 895-4200.
Health Services
Triage consultations with the nurse will be available via phone. Medical appointments with the providers will be available virtually with limited in-person appointments at an off-campus office. Call the Wellness Center front desk at (240) 895-4289 to schedule an appointment.
Over-the-Counter Medication
If you are on campus or local and need non-prescription medication or first-aid supplies, please contact Public Safety at (240) 895-4911 to set up an appointment to pick up supplies.
COVID-19 Testing
Limited testing for COVID-19 will be available at the Wellness Center for students, faculty, and staff. Call the Wellness Center front desk at (240) 895-4289.  For updated information on local testing sites please click here.
---
About Us
The Wellness Center is staffed by a team of medical and mental health professionals to assist you in addressing your physical and mental health concerns. In order to provide you with the highest quality of care, the Wellness Center utilizes an integrated treatment approach. Our multi‐disciplinary team of clinicians works collaboratively to optimize your wellness through seamless prevention and intervention. The Wellness Center values the privacy of students and the confidentiality of the personal and health information entrusted to us. Information is shared between services at the Wellness Center on a strict "need to know" basis. Read our Wellness Center Scope of Services here.
There is no fee for health or counseling services and insurance is not required.  Some lab tests and prescriptions may incur a cost to students and those costs will be fully explained during your visit.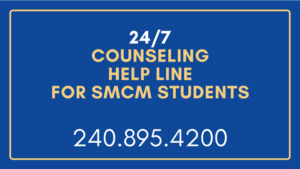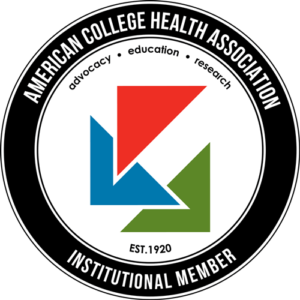 The Wellness Center is an active member of the American College Health Association.