A Message from the President
During 2022-23, we developed a new Strategic Plan, The Rising Tide, to guide the College over the next three years. On May 12, 2023, the Board of Trustees approved the strategic plan with the following pillars and goals.
The four pillars on which the plan is based are as follows:
I. Create an innovative, distinctive and competitive academic identity that attracts and retains talented students, faculty and staff.

Goal I.A Develop and implement innovative new programming that continues to make the curriculum more distinctive and attractive to prospective students, faculty, and staff.
Goal I.B Expand the College community's national and global awareness and engagement impact.
Goal I.C Cultivate a curriculum and campus environment that promote physical, mental, and social wellness.
Goal I.D Integrate leadership and professionalization through professional development for students, faculty and staff.

II. Empower all students for success.

Goal II.A Ensure student access to a centralized, equitable and effective holistic support system.
Goal II.B Foster a sense of belonging for all new students.
Goal II.C Provide a "Graduate Return on Investment" grant to empower (and incentivize) new, first-time students to engage in activities that facilitate graduation within four years of matriculation.

III. Build a sustainable, vibrant, and diverse student body that exemplifies an inclusive institution.

Goal III.A Employ strategies to have a student body that reflects Maryland's diverse and multi-ethnic population.
Goal III.B As the National Public Honors College, increase the number of out-of-state students.

IV. Become a sought-after regional resource and develop opportunities for student educational engagement with communities that are mutually beneficial.

Goal IV.A Enrich regional life by assessing and advertising College resources available to the local and regional communities.
Goal IV.B Expand opportunities for students to be engaged within the region through both curricular and co-curricular offerings that advance the St. Mary's Way.
I hope you will check this site periodically for updates as we work collaboratively with our campus community and community at large to develop our strategic plan.
Implementation Phase
Strategic Plan Implementation Team (SPITfire) Begins Work - June 6, 2023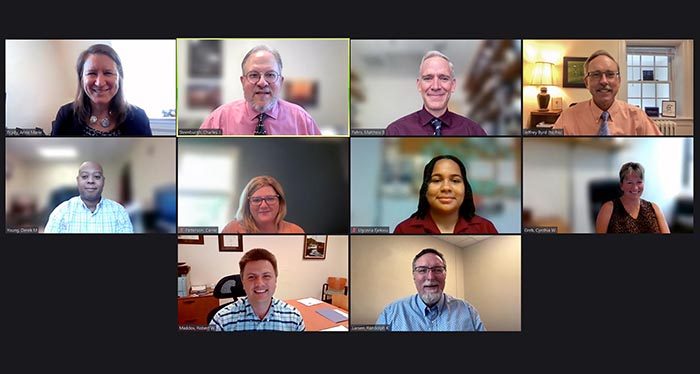 The Strategic Plan Implementation Team (SPITfire)
Strategic Plan Summary
Strategic Plan Full Version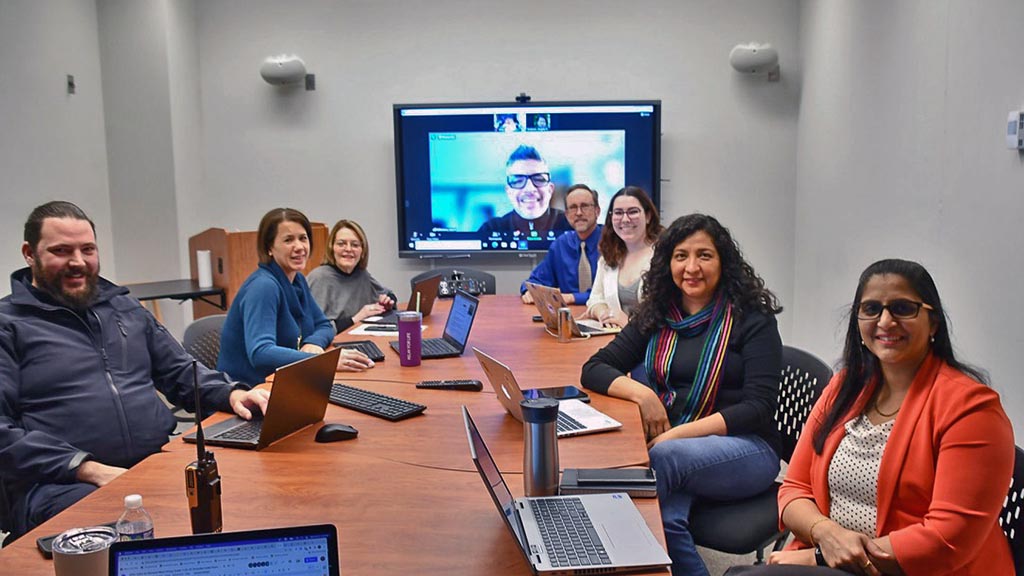 Strategic Plan Steering Committee meets to begin the process of refining draft goals from
comments submitted through the website and open forums, and from the Board of Trustees.
Strategic Plan Approved by Board of Trustees – May 12, 2023
Draft Pillar Goals Presented to Board of Trustees – February 4, 2023
Draft Pillar Goals Presented to Campus Community for Feedback – January 5, 2023