Thursday, June 8 – Sunday, June 11, 2023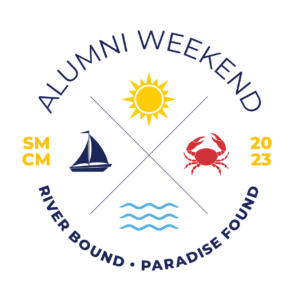 Return to the river for the most anticipated alumni event of the year! Alumni who graduated in years ending in '3' or '8' will have special programming to recognize their milestone anniversaries.
Alumni Weekend registration will open on Saturday, April 1, but our donors who give $100+ between July 1, 2022 and March 15, 2023 will get an opportunity to register for the coveted on-campus housing, crab feast tickets and river cruises a few days early. If you wish to be on the early notification email list, make your gift by Wednesday, March 15!
Registration opens April 1.
MAKE YOUR $100 GIFT FOR EARLY REGISTRATION