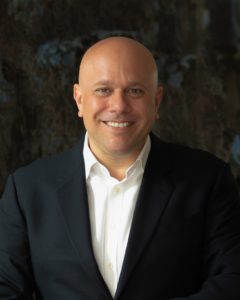 Managing Director
Wells Fargo
New York, NY
John Bell is a Managing Director of Wells Fargo's global institutional client group. Bell is responsible for overall senior relationship connectivity, development and sponsorship of select traditional and alternative asset managers across the corporate and investment bank.
Prior to his current role, Bell spent nearly 15 years at Bank of America where he held leadership positions in the bank's prime brokerage division. Most recently he was the executive responsible for leading Merrill's venture services business.
Bell has long been dedicated to diversity, equity and inclusion. He served as Enterprise Co-chair of Bank of America's Inter-Generational Employee Network focused on raising awareness of generational diversity, attracting and retaining top talent and building an inclusive workplace culture. He was also a founding member of Bank of America's LGBT+ Executive Leadership Council comprised of out-at-work senior leaders charged with driving LGBTQ+ strategy and advocacy with the company, its clients and communities.
Bell is also Director Emeritus of the Edgewood Center for Children & Families in San Francisco, where he served as chairman of the board. Edgewood was founded in 1851 as a Gold Rush orphanage and now provides for the mental health needs for thousands of Bay Area children and families each year. He is also a founding sponsor of the GLBT History Museum in San Francisco, the first of its kind in the U.S.
Bell earned a B.A. in public policy from St. Mary's College of Maryland, and was awarded an executive education certificate in governing for nonprofit excellence from Harvard Business School.