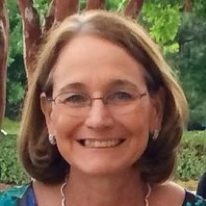 Vice President
Worldwide Government Relations (retired)
Paula Collins is a retired government relations and business executive with nearly 40 years of experience in government relations, public policy, coalition building, and strategic communications.
Most recently, Ms. Collins was Vice President for Worldwide Government Relations at Texas Instruments where she provided strategic advice and counsel to TI's senior management and business unit executives on key issues and emerging policy trends in the United States, Europe and Asia with regard to international trade, immigration, education, workforce, tax, university research funding, cybersecurity, privacy, diversity and environmental issues.
Prior to joining TI, Ms. Collins worked for American Express and held positions at the Business Roundtable, Eastman Kodak and the Fratelli Group, a strategic communications firm. She began her career as a legislative assistant on Capitol Hill.
Ms. Collins is a graduate of Yale University, where she majored in history, and attended the Program for Management Development at Harvard Business School. She is an active participant and volunteer in her church and in local civic organizations. She is married with three adult children, each of whom has received a liberal arts education.