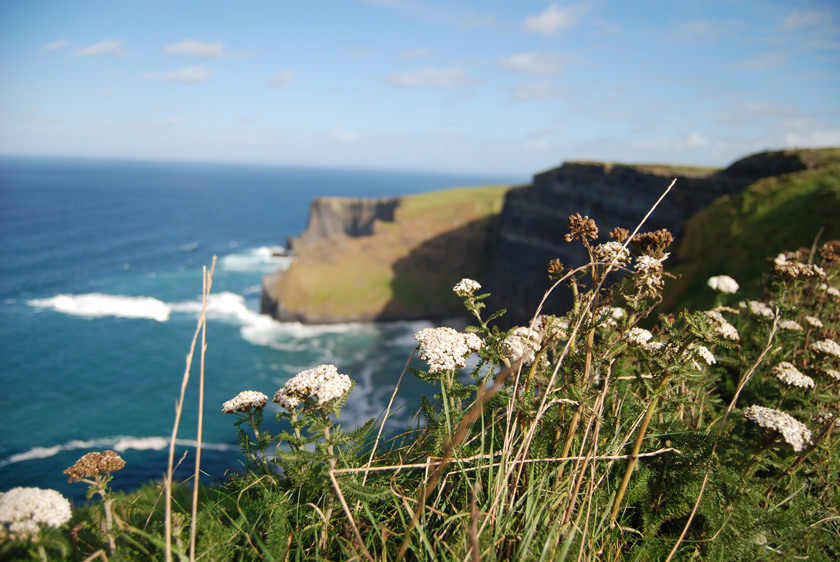 Pre-Requisites
Minimum GPA: 3.0
Judicial Check
Dates:
Spring 2024 Program Dates: Mid-January to Late May

SMCM Application Deadline: October 15th
UCD Application Deadline: October 25th
Highlights
Study in the likes of Shaw, Joyce, Yates, and others wrote
Perfect for almost any SMCM major including Science (sequencing is a non-issue)
Students are able to participate in any of UCD's clubs and organizations
Financing Studying Abroad
Office of International Education Scholarships (Need-Based, Merit-Based, Region Specific, Language Study)
UCD International Student Scholarships (Merit-Based, Engineering, Business, Public Service, International Student)
Speak with the Office of Student Financial Assistance for Options

Established in 1854, UCD is one of Europe's leading research-intensive universities and is ranked in the top 1% of the world's Higher Education Institutions. Also known as "Ireland's Global University," it is Ireland's largest and most diverse university, home to over 30,000 students of which over 5,000 are international from over 120 countries.
UCD offers a wide range of disciplines which makes it possible for almost all of SMCM's majors, including science majors to study abroad.  Students are able to do research with UCD faculty members as well as participate in any one of the large number of clubs and organizations that UCD has to offer.
Location
Located near Dublin's city center, the UCD campus provides a mix of academic facilities, research institutes, libraries and archival collections, enterprise space, student villages, and sports and recreational facilities.
Dublin is also one of UNESCO's Cities of Literature and has been listed as the 6th safest country in the world.  The Irish literary tradition is one of the most illustrious in the world and Dublin's native sons include: Shaw, Yeats, Joyce and Beckett. James Joyce is perhaps UCD's most famous alumni and even based part of his novel 'Portrait of the Artist as a Young Man' in UCD.
The UCD campus is only 10 km from Dublin airport where you will be welcomed by UCD staff upon your arrival and public transportation makes getting around campus and the city very easy.  Likewise, access to trains, buses, and the airport make it simple to travel to other locations in the UK and around Europe.
Academics
UCD offers a very large range of courses, called modules, and is suitable for any SMCM field of study, including the humanities, social sciences, and hard sciences.
Students are sorted into programmes, determined by the courses they intend to take while abroad.  The majority of our students fall into one of two programs:
Arts & Celtic Studies, which includes Anthropology & Archaeology, Art History, Drama, Economics, English, Film Studies, Foreign Languages, History, Music, Philosophy, Political Science, Psychology, Sociology, etc.
Sciences, which includes Biology, Chemistry, Computer Science, Environmental Studies, Mathematics, Neuroscience, Physics, etc.
All students submit a list of intended courses* on their application to UCD, which are then approved by the appropriate UCD advisor.  Students can use the UCD Course Database to search for potential courses or use the "Courses Offered" link at the top of the page to view courses that have been pre-equated to SMCM credits.  (Please note that courses are called modules/subjects in Ireland.) Class registration takes place just before the start of the academic term.
Class structure and teaching methods may differ significantly from what we are accustomed to here at SMCM.  Depending on the subject, you may find yourself in a large, lecture style class with several hundred other students, with very little interaction between students and professors.  Other classes, and labs may be smaller with more opportunity for interaction and discussion.
Grading policies can be significantly different as well.  You may find that some courses only require 2 or 3 assignments all semester, meaning that your final exam could be worth 75% of your overall grade.  Because of this, SMCM students have reported that self-motivation, organization, and time management are crucial to ensuring successful completion of one's classes.
*NOTE: SMCM students are required to take a minimum of 5 classes, or a maximum of 6 classes per semester at UCD.
Housing and Meals
SMCM students are usually housed on-campus. If students are housed on-campus, they are able to live in one of three student villages: Blackrock Hall, Belgrove, or Merville. Accepted students will be notified via email when housing becomes available to book and are strongly encouraged to secure accommodations as soon as possible to ensure the housing of their choice.
A brief description about the three housing options.  Please click on the links above for more information and pictures.
Blackrock Halls Residence:
Blackrock Hall is a traditional dormitory style Residence with spacious bedrooms. The rooms are fully equipped and are supplied with standard pillow and single duvet though it will be necessary to bring your own Kitchen / Tableware and bed linens. Shared kitchen and dining facilities (daily cleaning service), appliances including hob (oven), microwave oven, refrigerator, freezer, kettle and toaster.
Belgrove Residence:
Each apartment containing 2 bathrooms, a kitchen and living space. The kitchen area contains a work space, storage cupboards, under-counter refrigerator and freezer, microwave, hob (oven) and sink. The rooms are fully equipped and are supplied with standard pillow and single duvet though it will be necessary to bring your own Kitchen / Tableware and bed linens. There is 24 hour campus security at this residence.
Merville Residence:
Each apartment has four or five single bedrooms, a shared kitchen and living area and two bathrooms. The rooms are fully equipped and are supplied with standard pillow and single duvet though it will be necessary to bring your own Kitchen / Tableware and bed linens. There is 24 hour campus security at this residence.
If students are placed in off-campus housing due to availability, UCD will communicate accommodation details to those students.
Students are responsible for providing their own meals at UCD.  Most students choose to purchase food at the local grocery store and cook on their own or in groups; however, there are also a number of restaurants and cafes on and off campus to try.
Student Life
UCD is a very active campus and has a wide variety of clubs and societies to cater for every interest. International students are strongly encouraged to get involved.  Joining a club or society is an excellent way of meeting new people and enriching your study-abroad experience. Students also have open access to student services such as the gym and libraries.
Important Links
How credits taken abroad will transfer back to SMCM.
The academic and judicial requirements for any student considering studying abroad.
How financial aid will apply towards your study abroad program and what scholarships are available.
Payment processes for semester-long, short-term, and non-SMCM study abroad programs.