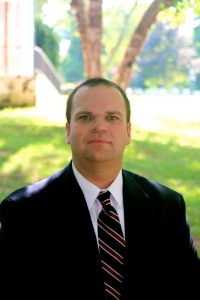 Business/Financial Manager
United States Navy
Patuxent River, MD
Allan Wagaman currently serves as a financial manager for an acquisition program office within the Naval Air Systems Command.  In this role, he oversees all aspects of the financial execution of certain Navy and Marine Corps aviation acquisition programs.  Prior to his current assignment, he served as the Chief Financial Officer for Stability Operations of Regional Command-East stationed at Bagram Airfield, Afghanistan from June 2010 to August 2011.  In this capacity, he worked as part of Combined Joint Task Forces led by the United States Army's 101st Airborne and 1st Cavalry Divisions and comprised of partners such as the military units from the North Atlantic Treaty Organization (NATO) and other allied countries, the United States Agency for International Development (USAID), the United States Department of State, the Drug Enforcement Agency (DEA), and the Federal Bureau of Investigation (FBI).  Prior to this position, he graduated from the Naval Acquisition Intern Program in 2009.  Allan earned a B.A. in Political Science and Public Policy from St. Mary's College of Maryland (2006) and a M.S. in Management from the Florida Institute of Technology (2009).
Why I am a trustee:
St. Mary's College of Maryland is a special place that had a profound impact on our alumni and helped shape who we are today.  I initially became involved with the Alumni Council in 2013 when I was elected to serve as a Council member.  I was elected by the Council to serve as the Executive Vice President in 2015 and became President of the Alumni Association in 2016.  As President, my focus is to continue to build our alumni network and strengthen our ties to the College community and it is my responsibility to represent the alumni perspective to the Board of Trustees.  St. Mary's offers a unique liberal arts education to our students and I believe that by keeping alumni connected and involved, we can enhance the experience that we offer our students.
Graduated from (and year): St. Mary's College of Maryland, B.A. (2006), Florida Institute of Technology, M.S. (2009)
Profession: Financial Manager, United States Navy
When I was in college I studied: Political science, public policy, and economics.
Today I wish I had studied: Econometrics.
Favorite book: The Screwtape Letters by C.S. Lewis.
Favorite film: Saving Private Ryan.
Favorite cuisine: Italian.
Role model: Too many to mention.
Education/Career Advice for Students:
Education advice:  To me, true knowledge involves understanding how to think critically to find answers to the difficult questions in life. Having a broad perspective and a breadth of experience to draw from will serve you well in life. Keep an open mind and explore different subjects in your first years of college; your interest and perspectives may change from what they were in high school.  Seek out the opportunity to study abroad and to complete an internship.  Take advantage of campus life – clubs, organizations, athletic events, etc. – academics are only a part of the college experience.
Career advice:  A liberal arts education provides you with the skills that you need for many jobs.  Do not let your major constrain the types of professions you consider.  Try to find your passions and follow them – be it professionally or on a volunteer basis.  Challenge yourself, take calculated risks and do not be afraid to fail.