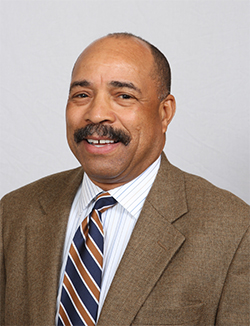 District Manager/Vice President, Retired
Horace Mann Companies/BC, Inc
Columbia, MD
Bryan is a native of St. Mary's County and earned his bachelor's degree in social science from St. Mary's College of Maryland in 1973. After graduation, he worked as an admissions counselor for the College and served as the men's basketball coach. He was district manager for Horace Mann Companies located in Springfield, Illinois and vice president of BC, Inc. based in St. Augustine, Florida. An avid athlete, Bryan participated in varsity basketball, baseball, and lacrosse while at St. Mary's. He was inducted into the College's Hall of Fame in 1990. He and his brothers, Ben and Ken, are also active alumni. Bryan served on the Alumni Council from 1996-2002.
Why I am a trustee:
I am a St. Mary's graduate, class of 1973, and also a former employee.  The college has been a huge influence on the best part of my life.  My time and efforts as a trustee will allow me to continue to be part of the college community.
Graduated from (and year):
St. Mary's College of Maryland, B.A. (1973)
Central Michigan University, M.A. (1983)
Profession:
District Manager, Horace Mann Companies and Vice President, BC, Inc.
When I was in college I studied:
Social Science
Today I wish I had studied:
I have no regrets; the liberal arts prepared me very well.
Favorite book:
Lots of favorites including South of Broad by Pat Conroy Pillars of the Earth and World Without End by Ken Follett

Favorite film:
One Flew Over The Cuckoo's Nest
Favorite cuisine:
Seafood
Role models:
My father. He worked very hard all his life and cared deeply for his family and friends.
Education/Career Advice for Students:
Pursue something you love