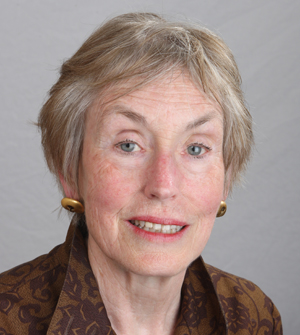 Partner
Harmon, Curran,Spielberg, and Eisenberg
Washington, DC
Harmon is a partner in the law firm of Harmon, Curran, Spielberg & Eisenberg and is a recognized authority on exempt organizational law, having advised in this field for over 25 years. She provides strategic advice to a wide range of progressive foundations, charitable and lobbying organizations, associations, and political action committees on federal tax law, federal election law, and other legal issues. She is a frequent speaker, writer and commentator on issues affecting the nonprofit sector and an active participant with the legal and nonprofit community in developing the law in this area.
Harmon is vice-chair on the board of Population Services International a leading social marketing organization dedicated to improving health through programs in safe water, malaria, micronutrients, family planning and HIV/AIDS in more than 70 countries.  She also previously served on the boards of the D.C. Public Library Foundation and Our Place, DC. Harmon is a former president of the Board of Directors of the National Partnership for Women & Families (formerly the Women's Legal Defense Fund).
Harmon's affection for St. Mary's County and its institutions began in the late 70's when she and her husband John purchased Tippity Wichity Island on the St Mary's River just north of the College.   She and her family enjoy water sports and seafood delicacies as well as the magical beauty of the river.  She seeks to protect the local environment and is delighted with the friends she has made in St. Mary's County.
Why I am a trustee:
I care deeply about education. I loved school, fostered the education of my children and hope that all young people have access to educational opportunity. St Mary's provides that, so I am willing to spend many hours supporting its mission. I am also constantly thrilled by the natural beauty of the water and the campus. I am delighted to be part of the community.
Graduated from (and year):
Radcliffe College (now merged into Harvard College), B.A. (1965)
Columbia Law School, J.D. (1969)
Profession:
Lawyer. I advise progressive non-profit issue groups on tax and election law, as well as other related issues. At its best, this means I'm part of the strategic conversation about how to enact progressive legislation and how to elect progressive candidates.
When I was in college I studied:
European history
Today I wish I had studied:
Government or economics because those fields are much more relevant to what I do today
Favorite book:
Middlemarch by George Eliot
Favorite film:
Too many to name, although I particularly liked Winter's Bone
Favorite cuisine:
Modern American or Thai