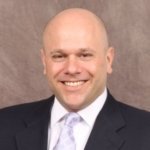 Managing Director
Bank of America Merrill Lynch
New York, NY
John Bell is a managing director and head of Americas Account Management for Bank of America Merrill Lynch. Based in New York, Bell and his teams are responsible for managing the financing relationships of the firm's Global Equities clients. Bell has more than 20 years of experience in financial services. In 2006 he launched the firm's west coast prime brokerage offering in San Francisco where he was responsible for origination sales and relationship management. Prior to joining BofA, he held leadership positions with other major investment banks in New York and San Francisco.
Bell is currently Enterprise Co-chair of BofA's Inter-Generational Employee Network (IGEN), leading a global organization comprised of 24 chapters and over 11,000 members. IGEN's goals are to "raise awareness of generational diversity and expand our dialogue to drive productive interactions across all generations in the workplace. IGEN addresses current generational dynamics and creates a platform to prepare for the next generation to enter the workforce and the marketplace." IGEN also looks to "foster an inclusive environment, where employees have a better understanding of generational differences and the value each brings" to the bank. Bell is also member of the Global Banking & Markets Diversity & Inclusion Council and the BofA LGBT Executive Leadership Council.
Bell served as vice president of the St. Mary's College of Maryland Foundation Board from 2014-2017, after joining the Board in 2012.
Bell is director emeritus, and formerly chairman of the board, of the Edgewood Center for Children & Families. Edgewood is the oldest children's charity in the western United States, and was founded in 1851 as a Gold Rush orphanage. The agency now provides for the mental health needs of over 9,000 Bay Area children and families each year. He is also a founding sponsor of the GLBT History Museum in San Francisco, the first of its kind in the country.
Bell earned a B.A. in public policy from St. Mary's College of Maryland, and was awarded an executive education certificate in governing for nonprofit excellence from Harvard Business School.
Bell grew up in Havre de Grace, MD and currently resides in New York, NY and Stockton, NJ.