What are Inquiries?
The urge to explore, to know more, to seek out and expand the boundaries of our knowledge with every tool at our disposal defines the habit of learning at St. Mary's College of Maryland.
To these ends, Core Inquiries are specially-designed sets of courses that allow you to fulfill your Core Knowledge and Methods requirements for LEAD by exploring an idea, question, concept, or problem. While every SMCM student has to meet learning outcomes in the arts, cultural literacy, humanities, mathematics, natural sciences (with lab), and social and behavioral sciences, students in Inquiries use these requirements to experience the impact of multiple disciplinary perspectives on a central topic. Inquiry students also complete a 1-credit Integrated Learning Portfolio that illustrates how their course experiences have shaped their understanding of the Inquiry topic. Consequently, students in an Inquiry will fulfill their Core Knowledge and Methods requirements in 4-5 classes, whereas other students will need 6 classes to do so.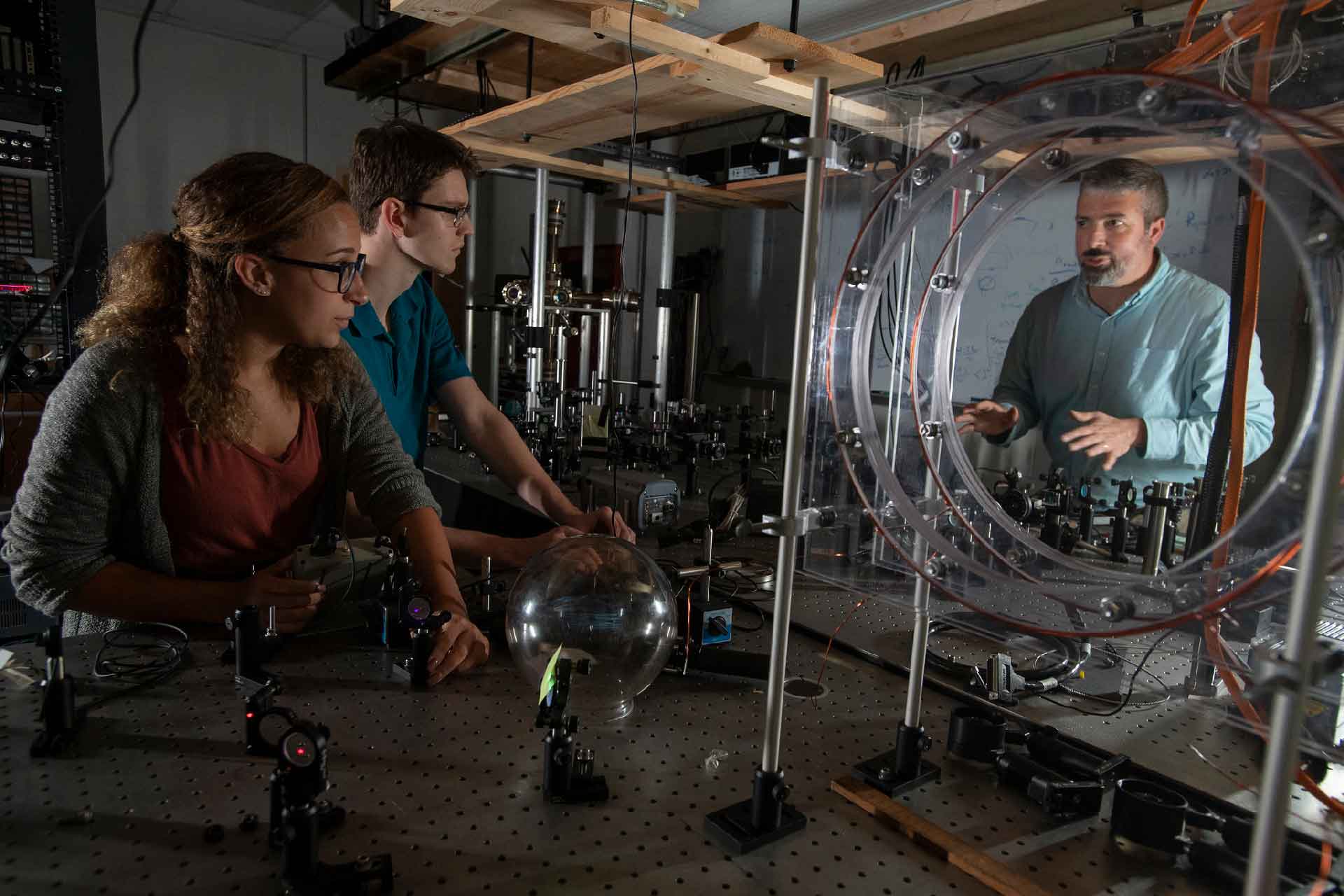 This Inquiry explores the concept of justice as it relates to political systems and to protest. Students will have the opportunity to apply these ideas broadly or to focus more specifically on race in connection to justice – both philosophically, and in terms of the lived experiences through which we come to know injustice and how to respond to it.
Students in the Climate Inquiry take courses that deepen their understanding of the environment and climate change, providing the tools for thinking and communicating about climate change from a range of perspectives. This is a great option for environmental studies majors, as the inquiry begins with ENST 100 – Introduction to Environmental Studies.
In the Idea of the West, students focus on the emergence – and contemporary impact – of what we have come to call the "Western World." From developments in science, technology, and literature to European colonial conquests – and later, empires – that reshaped the globe, understanding the West is one way to unpack the complexity of the world we live in now.
Public health is an inherently interdisciplinary topic.  To understand what determines a person's– or a community's– health requires more than a strictly scientific account of disease.  In this inquiry, you'll take courses that let you explore the connections between health and the environment to understand better the many factors that shape health outcomes across the globe. 
Music gives us joy.  Sometimes it soothes our souls; other times it creates drama and excitement.  But how?  In the Meaning of Music, you'll explore your own listening experience, by understanding music from aesthetic, social, cultural, and scientific perspectives. 
GAP offers an interdisciplinary examination of how gender and sexuality shape aspects of our daily lives, and how they are related to other social hierarchies such as race, ethnicity, nationality, class, and ability. Students take courses that underscore the notion of gender justice — the obligation to make connections between academic knowledge and experience outside the classroom through community, activism, and external experience. This Inquiry also offers an opportunity for greater depth in the study of gender and sexuality through the WGSX minor.
The Latinx population is the largest and fastest-growing ethnic and racial minority group in the United States. This field of study explores the history of this population and its impact on today's US society. By bringing together a variety of fields of knowledges, including disciplines of the social sciences and the humanities, this inquiry explores the historical origin and political struggles of Latin American immigrants and Americans of Latin American descent. The Latinx heterogenous histories and experiences are thus studied from an interdisciplinary perspective and in the work of Latinx artists, activists, and intellectuals.
Coming Soon
Visual Culture and Media
If you are interested in being a part of an Inquiry, please tell your SOAR adviser, and we'll get you added to the right courses.
"By linking general education courses thematically, students will experience the impact of multiple disciplinary perspectives on real-world problems such as climate change. They'll get the chance to see, early in their academic career, the power of bringing diverse forms of knowledge and different methodological approaches to bear on complex topics." –Christine Wooley, Associate Dean of Curriculum and Associate Professor of English
Your Move
St. Mary's College offers an education on par with the best private liberal arts colleges, at the value of a public institution, in a setting that's breathtakingly beautiful. If that sounds up your alley, take the LEAD.