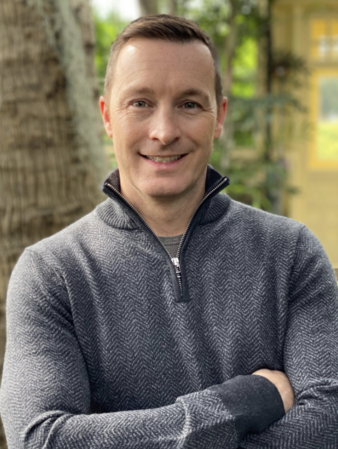 Executive Vice President – Corporate Affairs
Sparrows Point, MD
As a senior executive in public administration, government relations, communications, public affairs and community relations, Aaron directs Tradepoint Atlantic's corporate affairs and external relations to include government and regulatory affairs, public and community relations, and corporate marketing activities.
In addition to his role at Tradepoint Atlantic, Aaron works with Redwood Holdings, Tradepoint Atlantic's parent company to direct government affairs for Redwood's affiliated beer, wine and beverage wholesale distribution and propane energy distribution businesses. Prior to Tradepoint Atlantic, he held the role of Director of Corporate Affairs for Erickson Living, national manager and developer of senior living retirement communities also an affiliated company to Tradepoint Atlantic through Redwood Holdings.
With a twenty-year career in state and local legislative and executive government roles, Aaron has both worked for and with numerous federal state and local agencies and officials. His service in executive roles in Maryland state and local government include nine years as Chief of Staff to David R. Craig, County Executive of Harford County, Maryland's seventh largest jurisdiction, and as Assistant Secretary of the Maryland Department of Planning for Governor Robert L. Ehrlich, Jr. In addition to his executive roles, Aaron also served as a legislative aide for two State Senators in Maryland's General Assembly. Prior to his tenure in government as an Associate with Booz Allen Hamilton, Inc., a national technology and management consulting firm, Aaron provided program management, public relations and strategic communications support for the U.S. Army Environmental Center.
Aaron received his Bachelor of Arts in Political Science and Public Policy from St. Mary's College of Maryland. As an Eagle Scout, Aaron learned that community service is an important part of good citizenship. He serves on numerous community driven Boards to include The Greater Baltimore Committee, Board of Directors for the Community Colleges of Baltimore County Foundation and the Baltimore County Economic Development Advisory Board. Aaron was appointed by Maryland Governor Larry Hogan to serve on the board of the Maryland Public Private Partnership Marketing Corporation to assist with its mission of marketing Maryland to drive business investment and talent to the state. Baltimore's Mayor also appointed Aaron to serve as a Commissioner on Baltimore City's Civil Service Commission. Fulfilling a passion for history, Aaron is an active member of the Sons of Union Veterans of the Civil War, James A. Garfield Camp #1 and was recently appointed by Governor Hogan as a Commissioner to the Historic St. Mary's Commission, Maryland's first settlement and capital. He lives in the Upper Fells Point neighborhood of Baltimore City with his husband and 21yo daughter Alexandra who is attending St. Mary's College of Maryland.