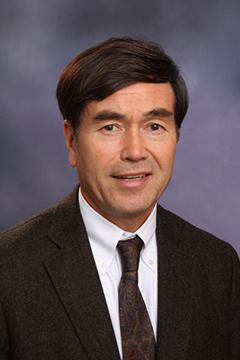 US Navy Officer (retired)
President and Chief Operating Officer
Sabre Systems, Inc.
California, MD
Glen Ives recently served as the President and Chief Operating Officer of Sabre Systems, Inc., a leading technology solutions and services company. A graduate of the United States Naval Academy and United States Army War College, he served as a Naval Officer and Navy pilot and deployed throughout the world and across the United States prior to joining Sabre. His last Navy assignment was in Southern Maryland as Commanding Officer of the World's Finest Naval Air Station Patuxent River, the nation's premier Research, Development, Test and Evaluation Center of Excellence for Naval Aviation, representing a 40 billion dollar enterprise of over 22,000 engineering, technology and business professionals. He has served as the President of the Southern Maryland Navy Alliance, Chairman of the St. Mary's County Chamber of Commerce, past Honorary Chairman of the United Way, Christmas in April and Special Olympics. He is a Rotarian, a graduate of Leadership Maryland, and has also served or is serving on the Boards of the College of Southern Maryland Foundation, The Patuxent Partnership, Juvenile Drug Court, Southern Maryland Community Resources (SMCR), Annmarie Garden, the University System of Maryland Southern Maryland, the State of Maryland's Metropolitan Commission Task Force, Workforce Investment Board, State of Maryland's Economic Development and Business Climate Commission, the Governor's Base Closure and Realignment Commission (BRAC) Advisory Group, and chaired the Catholic Schools Task Force and co-chaired the River Concert Series Task Force. Glen and his wife Barbara live in California, MD.