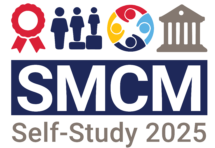 Overview of Middle States Reaffirmation Process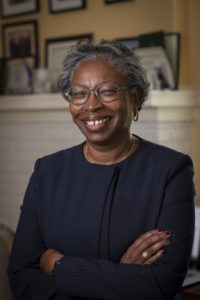 St. Mary's College of Maryland (SMCM) is excited to engage in the self-study and peer review process to re-affirm our accreditation through the Middle States Commission on Higher Education (MSCHE). Over the course of the next two years, our campus will have a range of opportunities to critically self-reflect on and discuss our mission, our work, and the plans for the future. It is an exciting moment for the SMCM community, as the initial stages of this effort have been overlapping with the development of our new strategic plan. These two initiatives will provide key direction and inspiration for our institution in the years to come.
Between Spring 2023 and Spring 2025, when we expect peer evaluators from MSCHE to visit our campus, I invite all of our campus community to engage with these conversations and opportunities to highlight our successes, question our challenges, and inspire ideas for innovating how we continue to embody and embrace our place as the National Public Honors College in a manner consistent with our ethos, the St. Mary's Way.
Making Progress on the Self-Study
Throughout the 2023-24 academic year, the campus will be intensely focused on developing the self-study report. Work groups delivered their draft progress reports on October 16, and will submit final progress reports on December 20.
Why does SMCM need to be accredited?
In order to be able to confer degrees and participate in the federal financial aid programs, colleges and universities are required to be accredited. The Middle States Commission on Higher Education (MSCHE), often referred to as "Middle States" in the shorthand, is our accrediting agency. 'Accreditation' is a process by which institutions undergo a self-study to offer evidence of how they are meeting a range of standards established by the accrediting agency and identify areas of success and improvement that will guide the work of the institution in the subsequent years. SMCM has been continually accredited since 1959; our accreditation was last reaffirmed in 2017. Accreditation review is currently on an eight-year cycle.
Self-Study Team
Though the self-study process will be inclusive of all campus constituencies, the leadership work of MSCHE reaffirmation of accreditation will be guided by three key groups: the Self-Study Co-Chairs, the Steering Committee, and the Work Groups. The Self-Study Co-Chairs provide leadership to the Steering Committee, who in turn, provide leadership to the Work Groups.
In October 2022, President Jordan announced the Co-Chairs of the Self-Study as Katy Arnett '00, PhD, Associate Vice President of Academic Affairs and Professor of Educational Studies, and Anne Marie Brady '93, PhD, Assistant Vice President of Institutional Research and Planning. Since our last Middle States reaffirmation visit in 2015, Co-Chairs Arnett and Brady have been actively involved in expanding our work and conversations around the process of continuous reflection and improvement at SMCM.
Faculty and staff with a range of disciplinary expertise, service experiences, and institutional perspectives comprise the Steering Committee. The Steering Committee is charged with designing the structure, priorities, and outcomes of the self-study process, and will be offering leadership to the campus community throughout this process. Each member of the steering committee will co-chair one of the work groups that will be created to support the review and reflection around each of the seven MSCHE standards. Co-chairs Arnett and Brady are joined by these members of the SMCM Community on the Steering Committee:
Geoffrey Bowers, PhD, Associate Professor of Chemistry and Biochemistry
Michael Dunn, JD, Director of Professional Pathways
Barrett Emerick, PhD, Associate Professor of Philosophy
Joanne Goldwater, MEd, Associate Dean of Retention & Student Success
Mary Grube, MS, Director of Budgets
Bill Roberts, PhD, Professor of Anthropology
Sahar Shafqat, PhD, Professor of Political Science