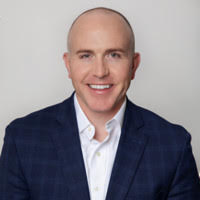 Partner
Strategic Partners & Media
Mayer is currently a partner at Strategic Partners & Media. He is a highly-skilled political strategist and veteran communicator with more than 15 years of experience working in the political communications sector. He has served three successful Republican Governors, including Maryland Governor Larry Hogan. Mayer spent more than three years as Communications Director to Governor Hogan. As a critical member of senior staff, Doug played a pivotal role in shaping the Governor's first term in office and helped guide the administration through four legislative sessions.
Prior to returning to his home state of Maryland, Mayer spent two years working as Communications Director for South Carolina Governor Nikki Haley, where he played a key role in launching many important state government-based initiatives. Doug began his career as an Intern on Capitol Hill and as a Researcher for Rudy Giuliani's presidential campaign. He has governmental and political experience on the federal, state, and local levels.