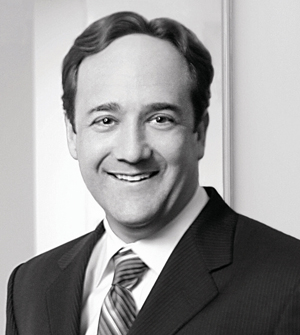 President and Chief Executive Officer
Genco Shipping and Trading
New York, New York
John C. Wobensmith '93 serves as president and chief executive officer for Genco Shipping & Trading Limited, an international ship owning company. The company transport iron ore, coal, grain, steel products, and other drybulk cargoes along worldwide shipping routes. Wobensmith is responsible for overseeing the accounting and financial matters of the company and has over 11 years of experience in the shipping industry, with a concentration in shipping finance. Before becoming chief financial officer, Wobensmith served as a senior vice president with American Marine Advisors, Inc., an investment bank focused on the shipping industry. While at American Marine Advisors, Inc., Wobensmith was involved in mergers and acquisitions, equity fund management, debt placement, and equity placement in the shipping industry. From 1993 through 2000, he worked in the international maritime lending group of The First National Bank of Maryland, serving as a vice president from 1998. He has a bachelor's degree in economics from St. Mary's College of Maryland and holds the chartered financial analyst designation.
While at St. Mary's, Wobensmith was a member of the varsity sailing team and was coached by Adam Werblow.