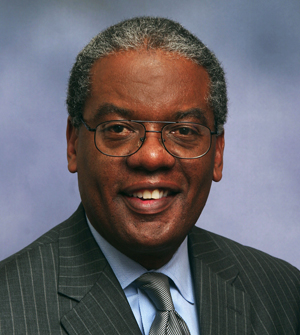 Education Administrator
Retired
Clarksville, MD
Larry Leak graduated from St. Mary's College in 1976 with a degree in social science. He went on to earn a masters (1981) and doctoral degree (1988) in educational administration and supervision at the University of Maryland. Both graduate degrees were completed as a full-time student on the College Park campus and the doctorate earned under the competitive award that has been renamed the Flagship Fellowship Program.
Leak started his professional career as a social studies teacher at Great Mills High School in St. Mary's County. He went on to become principal of Manassas Park High School in Virginia before becoming an assistant professor at the University of Maryland in College Park. Leak continued to teach and undertake research projects in tenured faculty positions at Morgan State and Towson Universities. In 1996, Leak went on a seven-year loan from Towson University to the Maryland State Department of Education, serving as the assistant state superintendent for the Division of Certification and Accreditation. Leak became the vice provost for academic affairs at the University of Maryland, University College in 2003 and served as acting provost and chief academic officer (2005-2006) and interim provost and chief academic officer until his retirement in December 2007 after 30 years in the education profession.
Leak resides in Howard County (MD) and regularly volunteers in a variety of other public service capacities within the education sector.

Why I am a trustee:
I enjoy providing public service to a college that has given so much to me.
Graduated from (and year):
St. Mary's College of Maryland, B.A. (1976)
University of Maryland at College Park, M.S. (1981) and Ph.D. (1988)
Profession:
I am enjoying retirement after 31 years in the field of education at the secondary and post-secondary levels.
When I was in college I studied:
Social science and education
Today I wish I had studied:
I am happy with my original academic decisions and enjoyed a wonderful career in the education field.
Favorite book:
Dream Makers, Dream Breakers: The World of Justice Thurgood Marshall by Carl T. Rowan 

Favorite films:
Casablanca, The Adventures of Robin Hood, Raiders of the Lost Ark, The Sea Hawk, The Lord of the Ring series, and the Harry Potter series.
Favorite cuisine:
Italian, Mexican, and Jamaican Jerk
Education/Career Advice for Students:
Always strive to be your best and be comfortable with change in your personal/professional life.