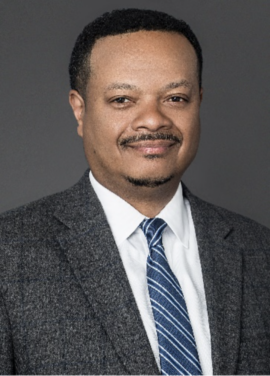 Director
Baltimore Civic Site
Washington, DC
As director of the Baltimore Civic Site, Talib Horne leads the Foundation's efforts to improve the health and well-being of young people and families throughout the city. Horne is a leader with more than 20 years of economic development and nonprofit experience. He most recently served as executive director of Bon Secours Community Works, a subsidiary of Bon-Secours Mercy Health, in the top 5 of largest health care systems in the US, where he led a strategy to expand economic, educational and health opportunities in several West Baltimore neighborhoods.
He also previously served as vice president of community and economic development at the Living Classrooms Foundation, a nonprofit that provides hands-on education, workforce development, health and violence-prevention programming, and executive director of the East Harbor Community Development Corporation, which helped low-income Baltimore residents accumulate assets and wealth. Horne is a member of the Baltimore City Planning Commission, helping to oversee major development and land projects and volunteers on several Boards including the New Psalmist Baptist Church, Living Classrooms Foundation, Maryland Philanthropy Network, Parks and People Foundation, the United Way of Central Maryland and co-chaired the Governors transition team Jobs and Workforce development executive policy committee.
He earned a bachelor's degree in economics from St. Mary's College of Maryland and a master's in community economic development from Southern New Hampshire University's School of Business.