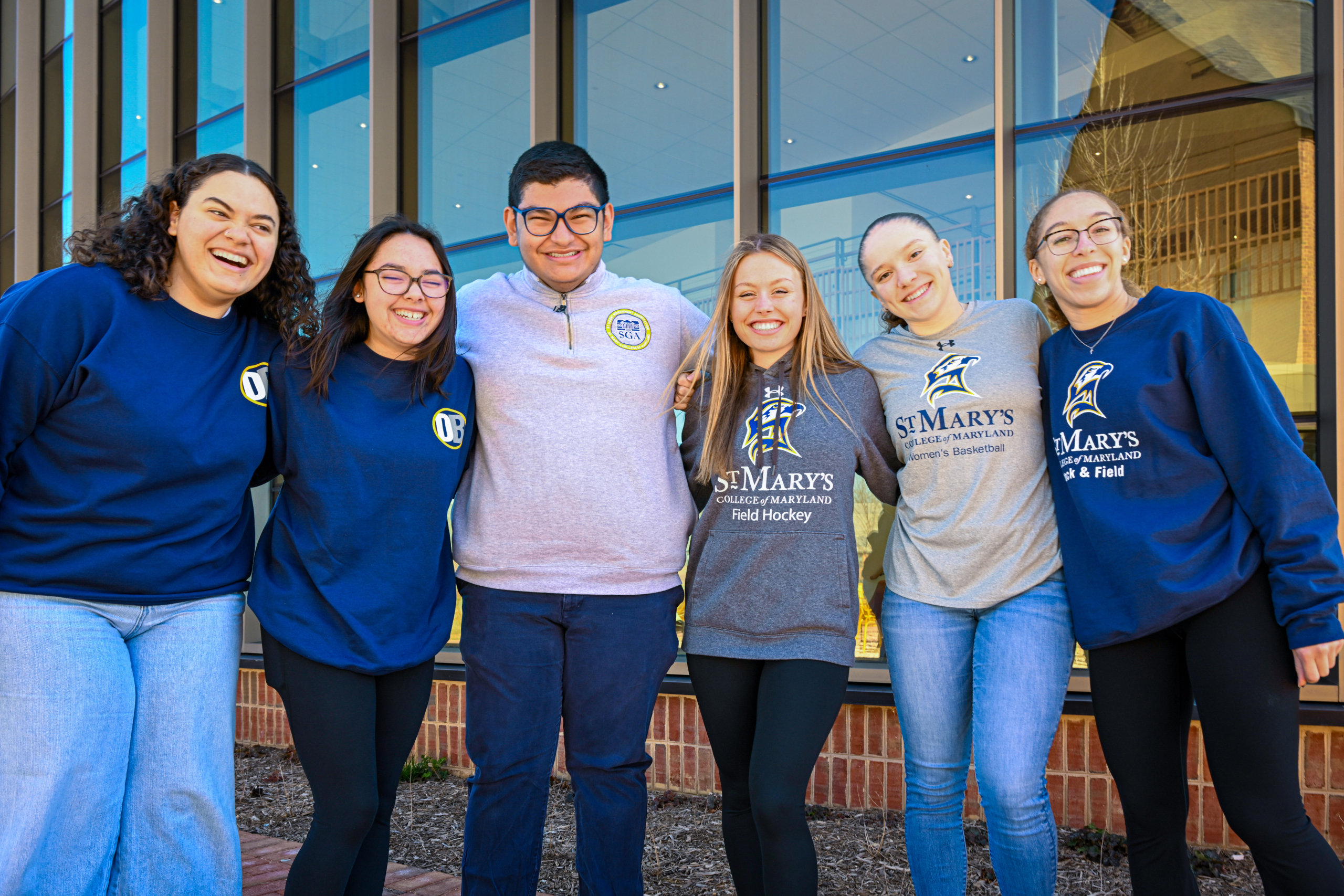 Graduate school is an opportunity to advance your education in your specific field of interest after you complete your bachelor's degree. The content and length of graduate school programs vary depending on the school or field of study, but a full time graduate program typically takes 2–4 years of study. There are a variety of graduate programs available, including the following examples.
Masters degrees
Typically 1.5–2 years. Examples:
Master of Art, (M.A.)

Master of Science, (M.S.)

Master of Fine Arts, (M.F.A.)

Master of Business Administration, (MBA)
Doctoral degrees
Typically 4–6 years. Examples:
Doctor of philosophy (Ph.D.)

Juris doctor (J.D.)

Doctor of medicine (M.D.) 

Doctor of dental surgery (D.D.S.)
Graduate certificates
Typically 6–12 months. Examples:
Data Analytics Certificate

International Relations Certificate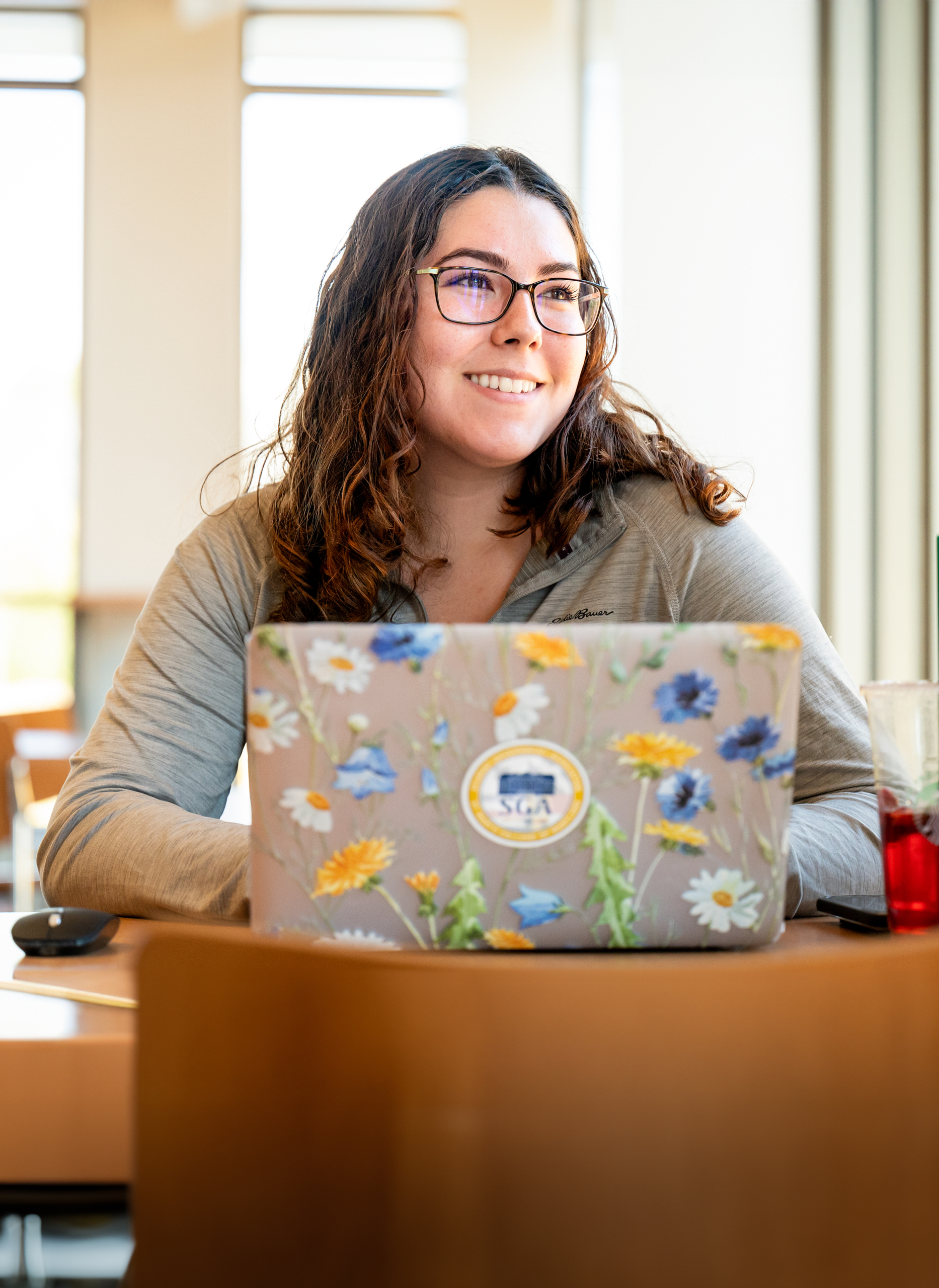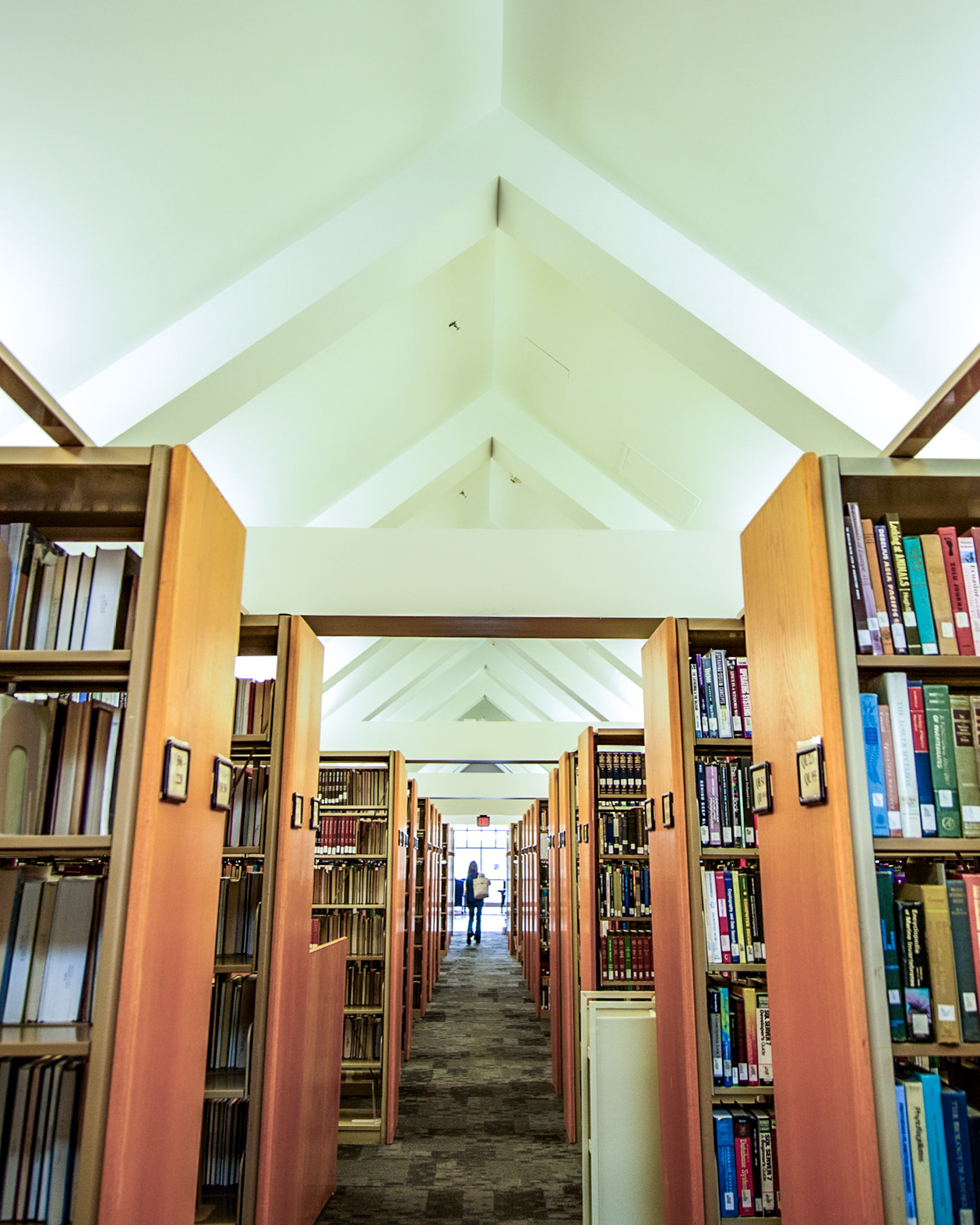 SHOULD I GO TO GRADUATE SCHOOL?
Yes, if …
If you answer YES to any of these questions, grad school may be a great choice for you:
Will it help me qualify for promotions or higher-paying positions?

Will it help me build knowledge, skills, and experience I need for my future career?

Will it prepare me to change careers?

Is it required for the job I want?

Is it clear that grad school will give me a positive return on my investment—is it worth the money, time and effort?
No, if …
If you answer NO to any of these questions, grad school may NOT be a good choice for you:
Do I want grad school to help me figure out what career you want to pursue? (You should have a specific career goal in mind before you apply for grad school—they will ask this on the application.)

Do I want to delay career decisions or life responsibilities? (Delays won't make life easier; without clear goals it's harder to stay and graduate; and you may end up with debt.) 
Questions to ask yourself
During your first year and sophomore year ask yourself the following questions:
Why am I interested?

When do I want to go?

Reasons to go right away?

Reasons to wait?

Am I a person of service?

What personal experiences do I have that fueled my interest in [choice of field]?

Do I have practical experience with [field] that:

Has helped me commit myself to the challenge of fulfilling the necessary coursework required for a graduate program?

Will strengthen my application to graduate work by giving me hands-on experience and demonstrate that I am fully aware of what the career I have chosen involves?

Make sure to define your purpose on why you want to go to graduate school

Am I committed to strive for a GPA of 3.5 or higher? 
Make sure to look into several programs and decide which is the best fit for you. Start building your support network and cultivate relationships with those that can help you with the application process.
HOW DO I FIND A GRADUATE PROGRAM?
To find a graduate program that fits your needs, try one of the following:
1. Run a Google search that matches your interests. For example:
"master's degrees in child psychology"

"doctorate in marine biology"

"master of fine arts"
2. Try ProFellow,  a free database of funding for graduate school programs. You can use it to search and bookmark more than 2,500 fellowships and fully funded graduate programs. They also publish articles with application tips written by fellows, features and interviews with current and former fellows, and fellowship calls for applications. 
Programs include:
Undergraduate: Undergraduate fellowships, summer fellowships
Masters: Fully funded masters, master's fellowships
Doctorate: Fully funded PhDs, doctoral fellowships
Professional/post-doctorate: Professional fellowships, post-doctoral fellowships
You can use search filters to refine your search and results.
For more information on finding fellowships on ProFellow, see their article on How to Find Fully Funded Graduate Programs in Any Discipline.
3. See The Princeton Review, another great resource for finding graduate schools and programs. You can search by name, state, program, enrollment size, institution type, or featured schools. Creating a free account lets you save your favorite schools, and request information directly from your school of interest.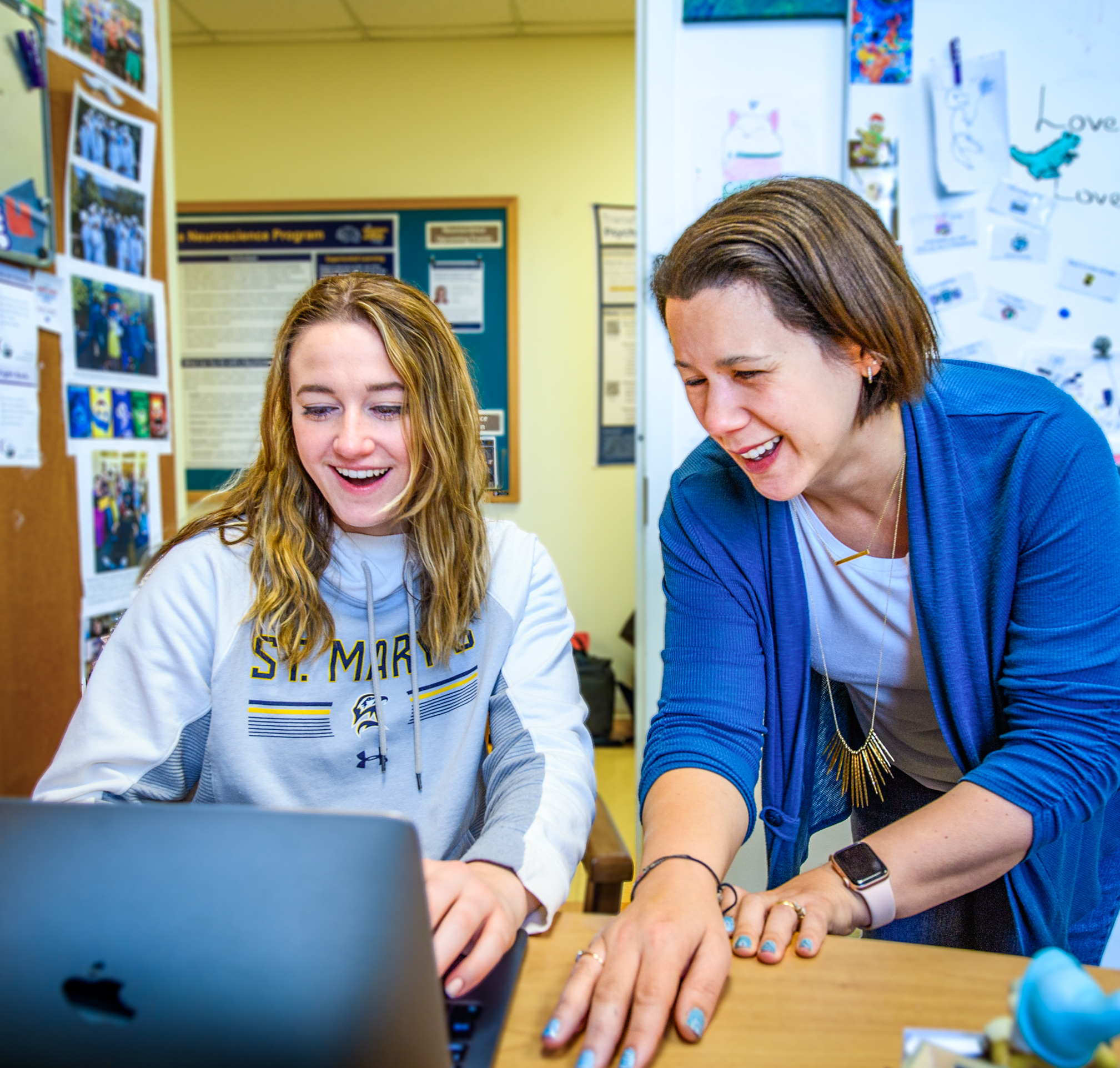 HOW DO I PICK THE RIGHT SCHOOL FOR ME?
To find a grad school that best fits your needs, consider:
1. Interests and preferences
Does the program match your career goals and personal interests?

Are there professors in the program whose academic work matches your interests?

Do the program, campus, and format (online, in-person, hybrid) match your preferences?

Are you ready to take on the rigor of grad school courses?
2. Requirements
What does the program require for you to get accepted?

What are the acceptance rates?

What does the program require you to do to graduate?
3. Money
Can you afford it? 

What tuition and financial aid options are available?

Does your employer provide tuition reimbursement?
4. Resources
What resources and support are available through the school? Consider internships, research opportunities, academic support services, tutoring, networking outlets, and career services.
5. Location
Can I afford the cost of living in the area?

Can I complete my masters degree online?

Is there a residency requirement? If so, can I fulfill it? 
6. Reputation
Does the school have a good reputation? What about the specific program?

Are they likely to go bankrupt soon, or close due to low enrollment?

(Pro tip: If your school or program does close while you are attending, be prepared to transfer to another accredited institution.)
7. Accreditation
Is the school accredited?
HOW MANY PROGRAMS SHOULD I APPLY FOR?
Apply for 6–9 programs to spread your risk. Otherwise, if you do not get accepted, you will have to wait another year before applying to other programs.
Note: Do NOT apply to multiple programs at the same school! If you apply for more than one program at the same school, the admissions committee will assume that you do not know what you want to study, and will likely reject all of your applications.
Apply to 2–3 programs in each of these three categories:
Safety programs

, where you are reasonably certain that you will be admitted because your GPA and test scores (GRE, GMAT, LSAT, etc.) are well above the average range for admitted students.

Match programs

, where your GPA and test scores (GRE, GMAT, LSAT, etc.) fall well within the school's average range for admitted students.

Reach programs

, where your GPA and test scores (GRE, GMAT, LSAT, etc.) fall in the lower end—or even below—the school's average range for accepted students. You may still get accepted if you have a unique, compelling story!
Acceptance rates
How competitive a specific graduate program is depends on how many seats are available and how many people apply. Although fewer people apply to graduate school than to undergraduate degrees, there are also fewer seats available.
Looking up the acceptance rate of the schools you are interested in will help you gauge which schools are a good fit for you. You may be able to find acceptance rate information directly from the school or program. You can also find information on general websites, such as: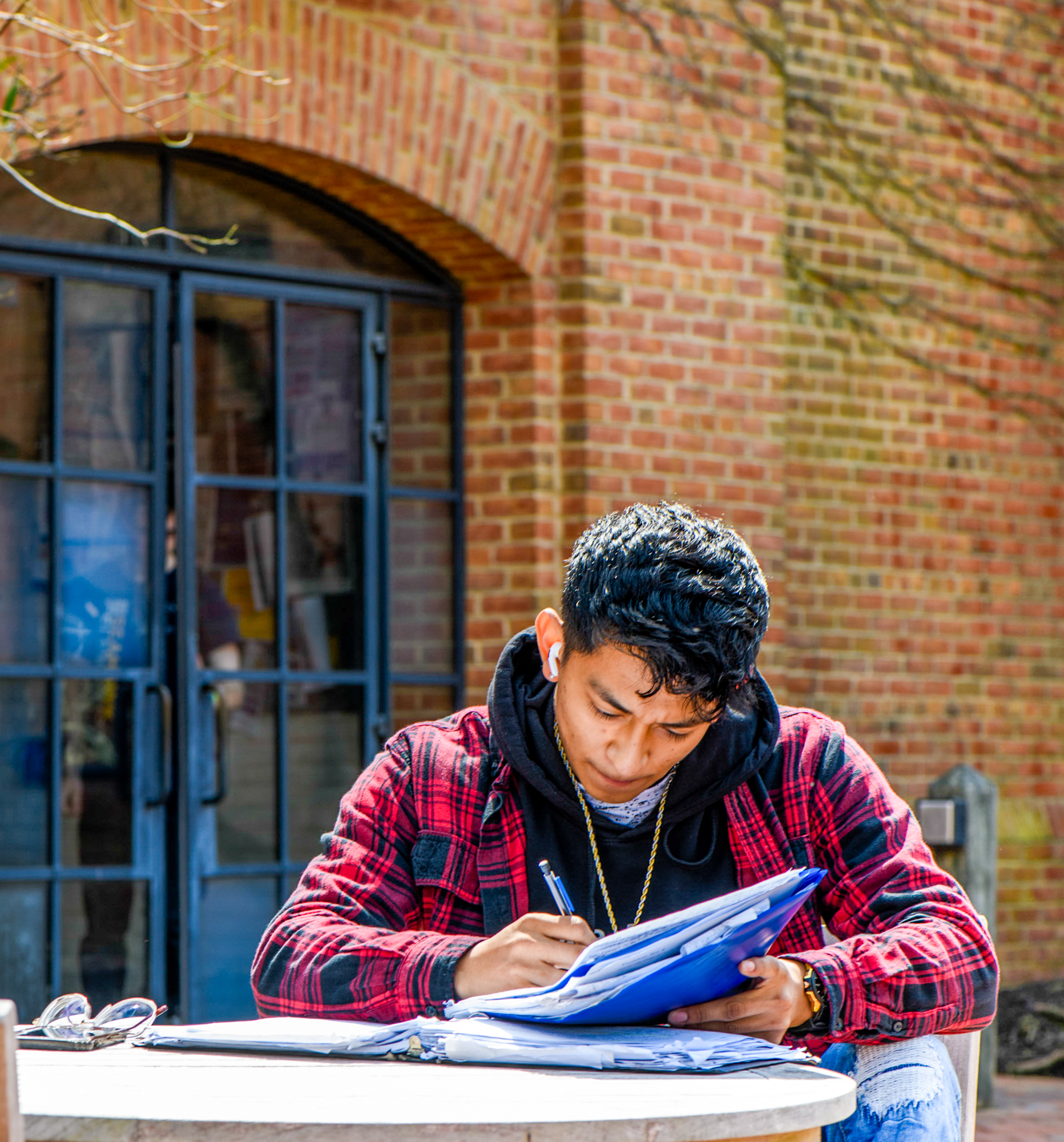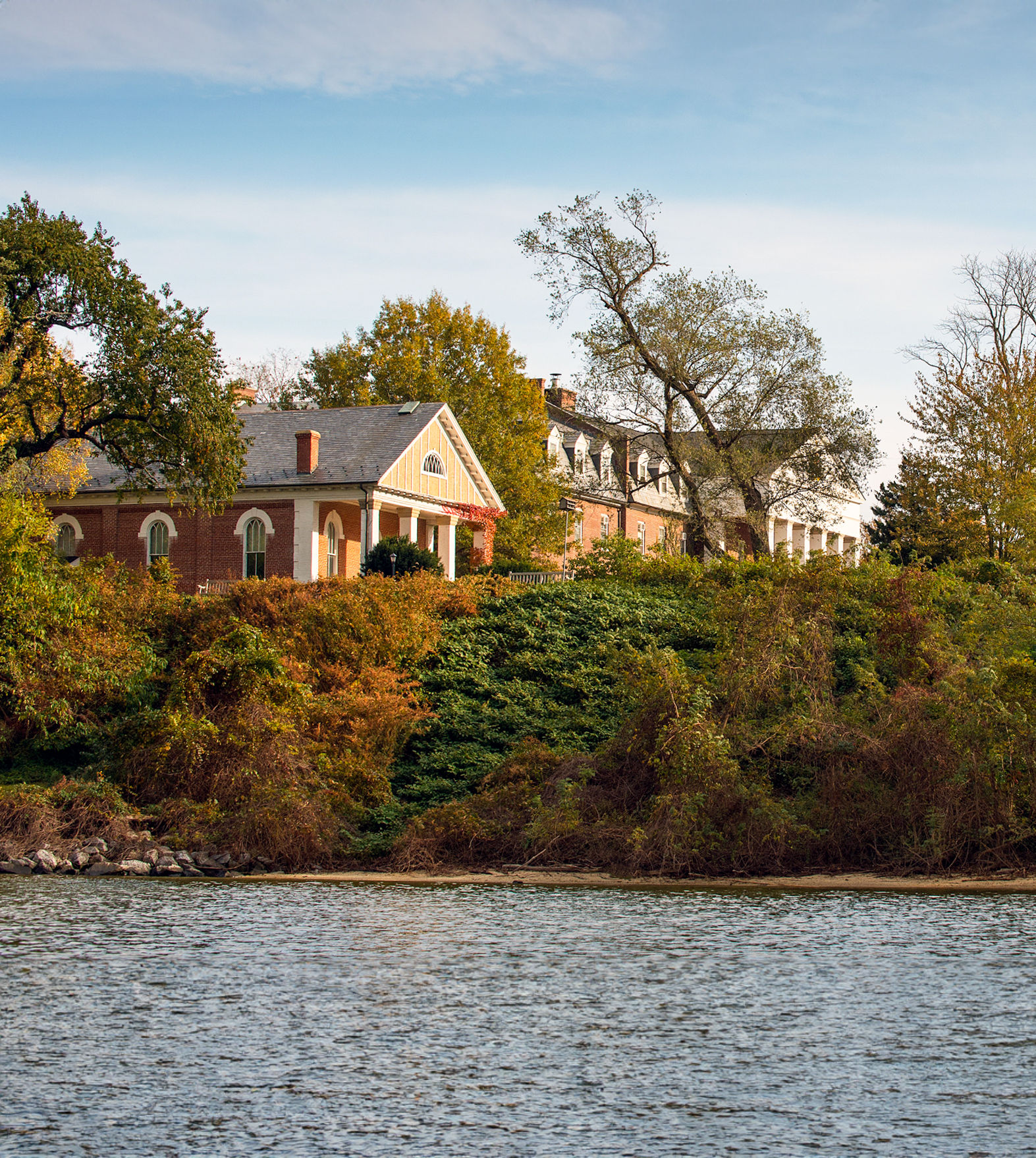 College or university accreditation is a standardization tool used to examine schools' curricular options to determine whether the school is offering students a quality education. The two main types of accreditation for colleges are institutional accreditation (by a regional or national accrediting body) and programmatic accreditation.
Regional vs. national accreditation
Until recently, schools and programs were given either regional or national accreditation. Regional accreditation was considered more rigorous and higher quality than national accreditation. Even though the Department of Education has done away with this distinction, checking who accredited the school can still give you helpful information to decide whether they meet your standards.
The regional accrediting organizations are:
Programmatic vs. institutional accreditation
Within a school, specific programs may also be accredited. Programmatic accrediting bodies, such as the Accreditation Commission for Education in Nursing, or the Accreditation Board for Engineering and Technology, audit specific departments to determine whether programs adequately prepare graduates for careers in that field.
The Council for Higher Education Accreditation (CHEA) has a directory of programmatic accrediting agencies. Programmatic accreditation doesn't exist in every field and is supplementary to institutional accreditation.
What happens if my school loses accreditation?
If you have already graduated and earned a degree from a college, the legitimacy of that degree should hold, regardless of whether the school loses accreditation down the line.
If you are currently enrolled in a college that has recently lost accreditation, here are some things that could happen:
You may no longer qualify for federal financial aid.

The school may permanently shut down.

Your credits may not transfer to a different institution.

Your degree could be deemed invalid for graduate studies.

You are also unlikely to receive any kind of tuition reimbursement if your college suddenly loses accreditation.
Typically, if your school or program has lost accreditation, the best course of action is to transfer to another accredited institution.
As you explore options, track them on a spreadsheet so you can easily compare and contrast programs in order to decide which to apply to. We've made this Grad School Decision Chart for you to use as a template.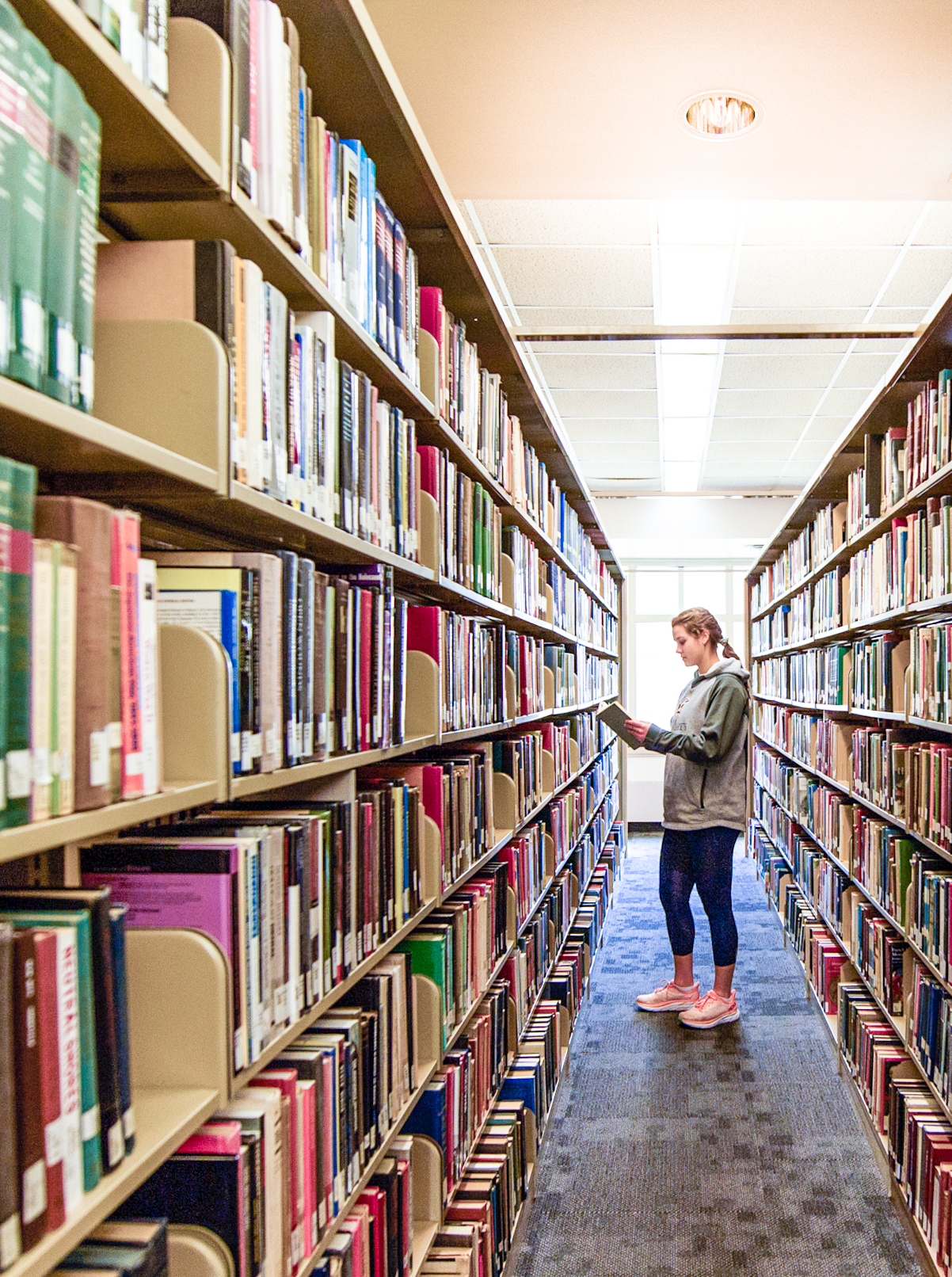 WHAT MATERIALS DO GRADUATE SCHOOLS CONSIDER?
Graduate schools want to be confident that you will complete their program and make them proud as an alum. They want to see that you have clear academic and career goals, and that you are genuinely interested in their specific school and program. Key factors they consider include your:
Personal statement

CV

Transcripts

Standardized tests

Research experience

Letters of recommendation

Interview
Personal statement
A personal statement is a letter written to the admissions committee. It is also sometimes called a statement of purpose, letter of intent, or admissions essay.
It gives you the opportunity impress the admissions committee by telling your unique story as the through-line:
What happened in your life that made you want to study that subject?

Why did you choose that school and program?

How will you make them proud as an alum?
Format your personal statement just like a cover letter, with a header that matches your CV/resume (see SMCM tips on professional documents)
CV
Your CV is essentially a long resume that showcases your accomplishments in detail. CV is short for curriculum vitae, meaning "the course of your life" in Latin. 
To create your CV for grad school:
Be sure you include

Relevant coursework

in your Education section.

Add each of the following sections if it applies to you:
Research Interests

Publications (include links if possible)

Presentations

Research Experience (this can include research you did for SMCM classes)

Teaching Experience

Internships

Honors and Awards

Selected Non-academic Work Experience

Volunteer Service

Certifications

Special Skills (such as language proficiency)
Summary section: Check with someone at the school on whether you should remove the summary section. It is less essential on graduate school applications because admissions committees are likely to read your entire application in detail.
Transcripts
Your academic transcripts are official, certified records from your colleges. They list all the courses you have taken, your credits, grades, and GPA.
Graduate schools use transcripts to predict how well you would perform as a student in their program.
What GPA do I need to get into grad school?
Admissions committees want to know that you will finish the program and make them proud as an alum. They use your grade point average (GPA) to predict whether you will succeed.
Many graduate programs want applicants with GPA of 3.5 or higher, although some will accept a lower GPA, especially if you have a compelling story. Requirements really depend on the school and program. The fewer spots per applicant, the more selective the program will be.
Standardized tests
Many graduate schools require you to take a standardized test to help them predict your chances of completing the program. The most common test is the Graduate Record exam (GRE), which includes a general test and subject tests. Other popular tests include the Graduate Management Admission Test (GMAT) and the Law School Admission Test (LSAT). 
Because research has shown that standardized tests are not a good predictor of graduate school success, some programs have begun dropping these tests as a requirement for admission. However, if the test is listed as optional, we recommend that you still take it and submit your scores if you score well.
Research experience
Although most graduate school programs do not require you to have any prior research experience, it can greatly strengthen your application. If you have the opportunity, try to complete at least one research experience during your time in undergraduate school.
Letters of recommendation
Most graduate programs require 2–4 letters of recommendation to show that others are confident you will succeed. Build and maintain strong relationships with professors, internship advisors, and mentors now so that you can ask them for solid letters of recommendation in the future.
Be courteous of their time and energy—ask them ahead of time so they have plenty of time to write their recommendations.
Who should you ask for letters of recommendation?
Find people who can affirm that you will succeed in grad school. NOTE: You must ask them before you list them as a reference!
Top choice:

Professors who have a graduate degree, know your academic work, and are impressed with you.

Second choice:

Mentors or supervisors who know your work and are impressed with you.

Do not ask family members to write letters of recommendation.
What information do I need from my recommenders?
Full name

Email address

Phone number
How do I submit my letters of recommendation?
Recommenders send their letters directly to the school you apply for. Most schools will have you use a form to list their name and contact information. Because of this, you will generally not need a separate reference list—but if you do, you can see our tips on professional documents for instructions and a template.
Interview
What is a grad school interview?
A grad school interview is a conversation to see how great of a fit you would be on their team. Be professional, showcase your skills, and be yourself!
Preparing for a graduate school interview
Bring a professional portfolio (extra resumes, information about the program, notes, etc.)
Ask if you can take notes during the interview. This shows that you are serious about the opportunity. Make a list of questions to have before attending the interview. Ask questions that cannot be answered with a simple yes or no.
WHAT IS THE APPLICATION TIMELINE?
Start early to increase your chances of being admitted. Many graduate programs consider applications as they are submitted, while other programs wait until the final deadline to begin reviewing applications. Many program deadlines are 7–9 months before the start date, meaning that you will have a total of 6–9 months to prepare your materials. Remember that motivation and punctuality are very important.
Below is a sample schedule to prepare and apply for graduate school. This template leaves time to craft a great application and resolve unforeseen issues with time to spare. The earlier you start, the better prepared you will be to successfully apply. Adjust the sample timeline to work best for your plans.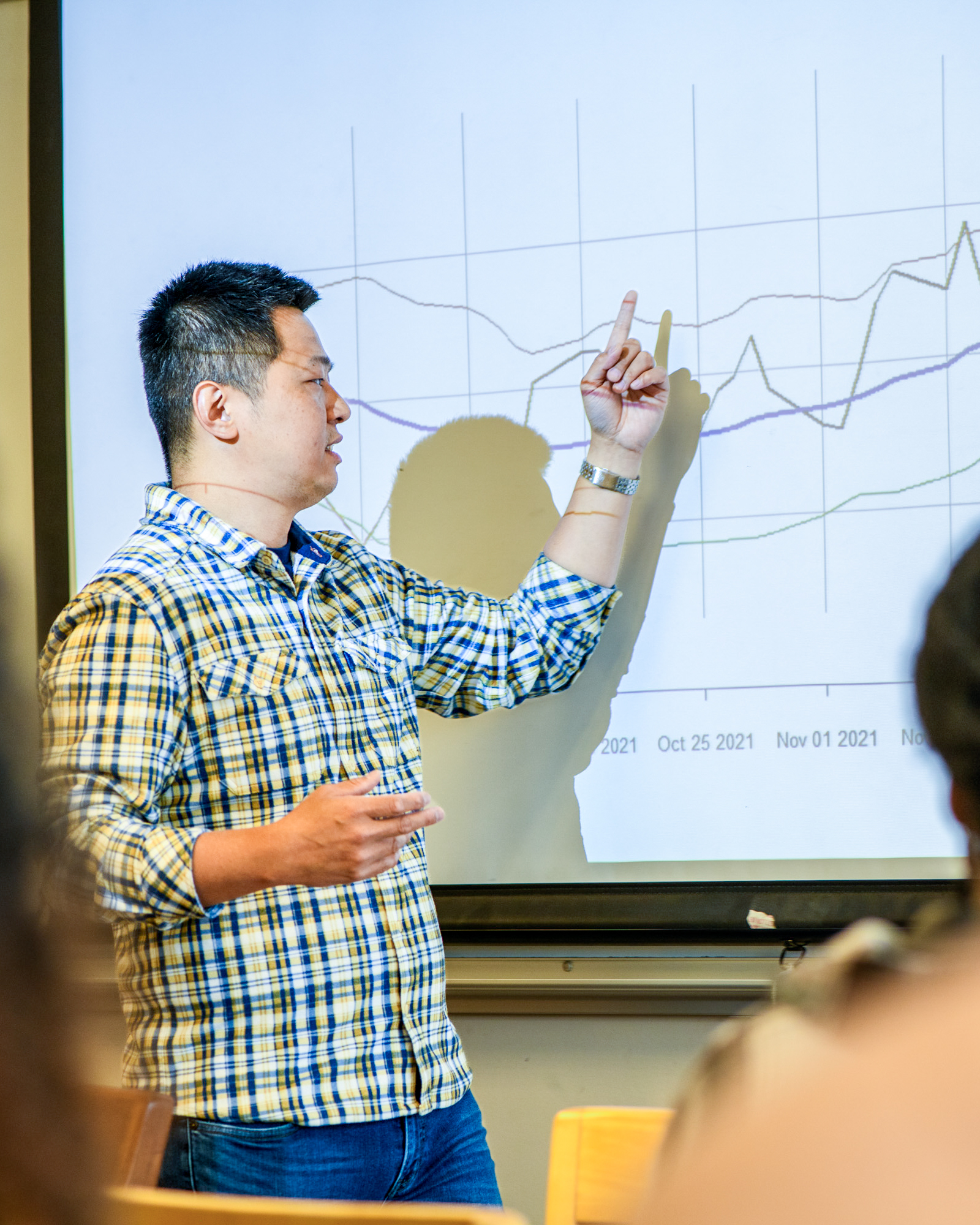 Sample timeline
Freshman Year: Summer
   Academics
Ask your professors and advisor what courses they recommend you take to not only graduate on time, but also to prepare for graduate school.
Sophomore Year: Summer 
   Decisions
Explore schools and programs; fill out your

Grad School Decision Chart

.

Connect with faculty, professionals, and current graduate students in your fields of interest for informational interviews and job shadowing opportunities. (Job shadowing involves you going to the work site to follow an employee to see the work firsthand.)
   Experience
Get a position as an intern, employee, or volunteer in a relevant field.
Junior Year: Fall
   Decisions
Attend graduate school fairs and information sessions to learn more about each program.

Request program information and materials.

Connect with current students at your prospective schools to hear about their experiences.
   Academics
Junior Year: Spring
   Standardized tests
Take a practice version of any standardized test(s) you will need—the GRE, GMAT, LSAT, etc. Your score will help you know how much you need to study before the actual test.

Gather study materials for each test.
   Recommendations
Build relationships with professors.

Consider who could write recommendation letters.

Ask professors to recommend good programs—they may even help you make some connections.
   Tracking
Make note of admission requirements and deadlines.
Junior Year: Summer
   Writing
Begin drafting your personal statement for each program you're interested in.
   Decisions
Visit schools of interest, if possible.

Narrow down your list and decide which programs you will apply for.

Finalize your list of prospective schools, and familiarize yourself with the professors who share your research interests at each school.
   Experience
Obtain job/internship; volunteer or job shadow in a related field.
   Standardized tests
Consider taking an entrance exam prep course.

Register for entrance exam tests.

Study for the entrance exam.

If you are able to do so, and feel you could use the extra help, sign up for a test prep course for any standardized tests you need. In person or online tutoring are both great options.

Register and take any required or optional tests. The most used test is the Graduate Record Examination (GRE), which has both a general test and several subject tests.

If you are not happy with your scores, sign up to take the test(s) again.
Senior Year: Fall
   September
Standardized tests

Register for the November GRE subject test if your institution requires it.

Recommendations

Contact those you wish to use as references and ask if they will write letters of recommendation for you.

Writing

Continue polishing your personal statement for each program.
   October
Transcripts

Request official transcripts from your undergraduate institution. Be sure to keep a paper and PDF copy of your transcripts.

Recommendations

Send information to your references to help them as they write your letter: your resume/CV, LinkedIn profile, and personal statement.

Connections

Check with the admissions team at your prospective schools and ask whether it is appropriate to contact professors. (Note that some professors do not want to be contacted before you are admitted.)
   November
Writing

Have someone in the field and a few honest friends read over your personal statement.

Standardized tests

Take the GRE subject test (if required) and ensure your scores will be sent directly to schools.
   December
Applications

Complete and submit all grad applications, and keep a copy of each section for your records.

Recommendations

Verify that your recommendations have been sent.
Senior Year: Spring
Receive offers; accept the best one, and decline the others

Connect with the financial aid office at your new graduate school

Celebrate!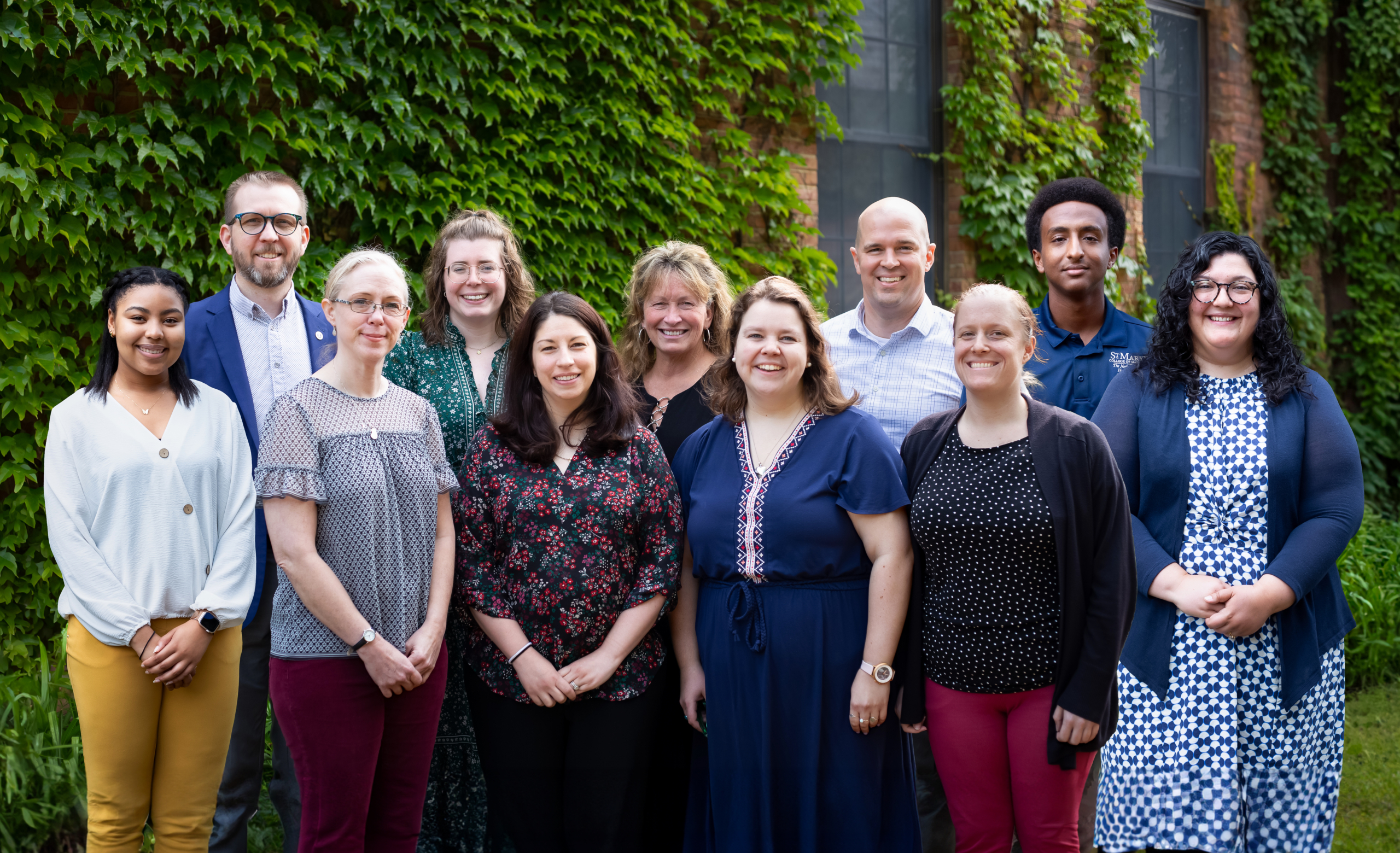 We want to help you prepare for the future! Whether you are a St. Mary's College student or alum, you can meet with our team in person, online, or by phone for help with your graduate school preparation and application—or any other career preparation.