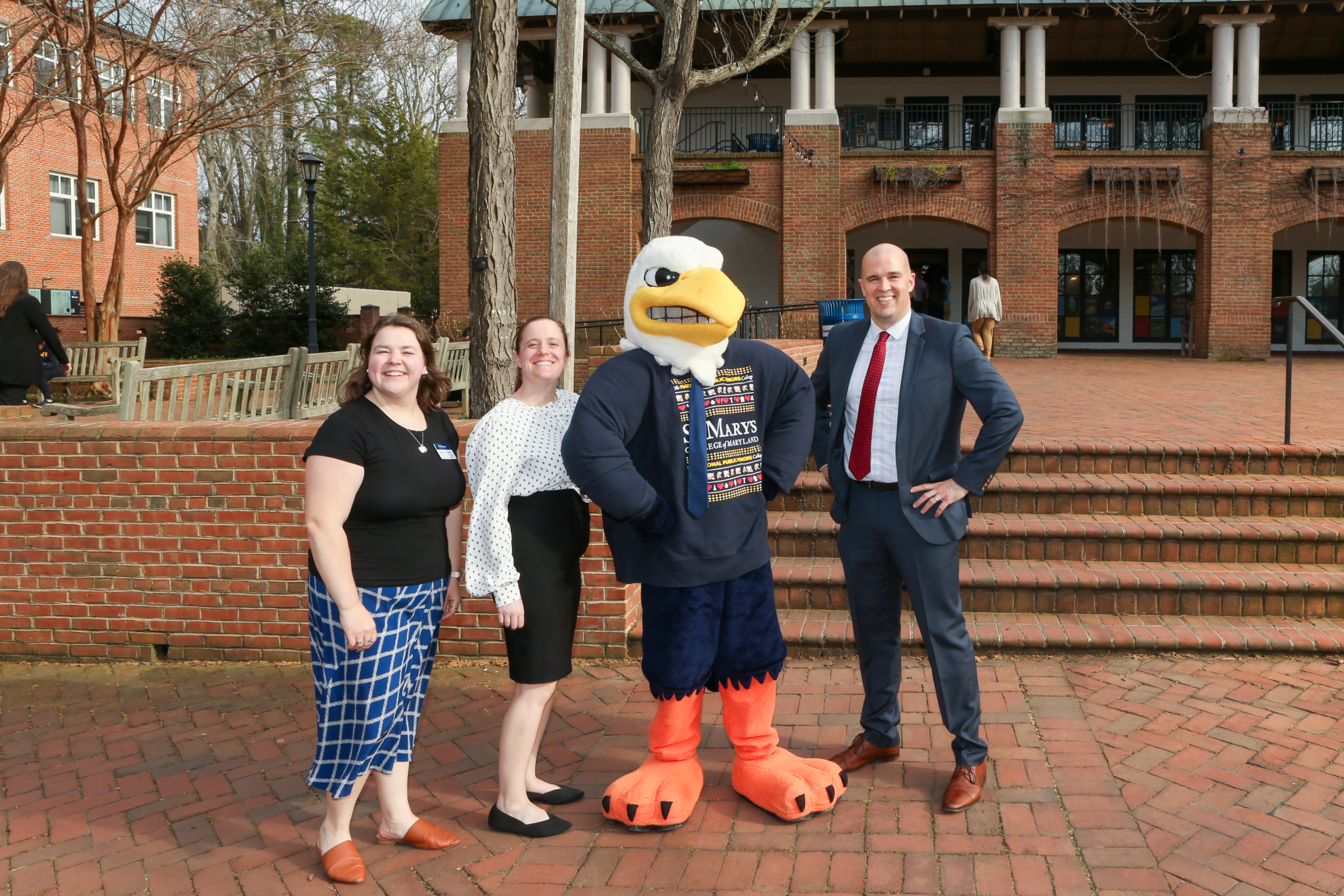 A job interview is a conversation between you and a potential employer. During the interview, the employer will review your qualifications and determine whether you would be a good fit for the company/business/industry. The interview is also a great opportunity for you to learn more about the position and determine if the role is right for you.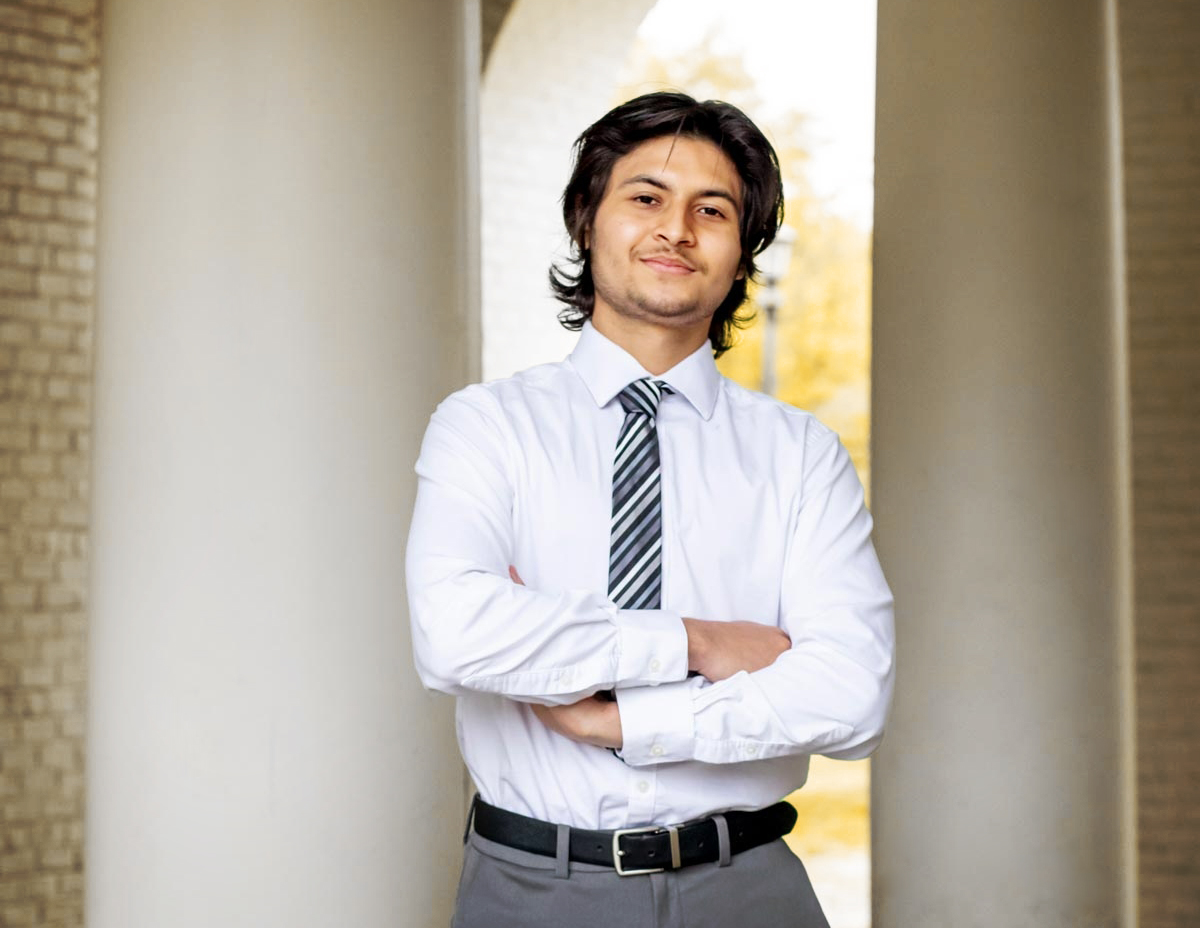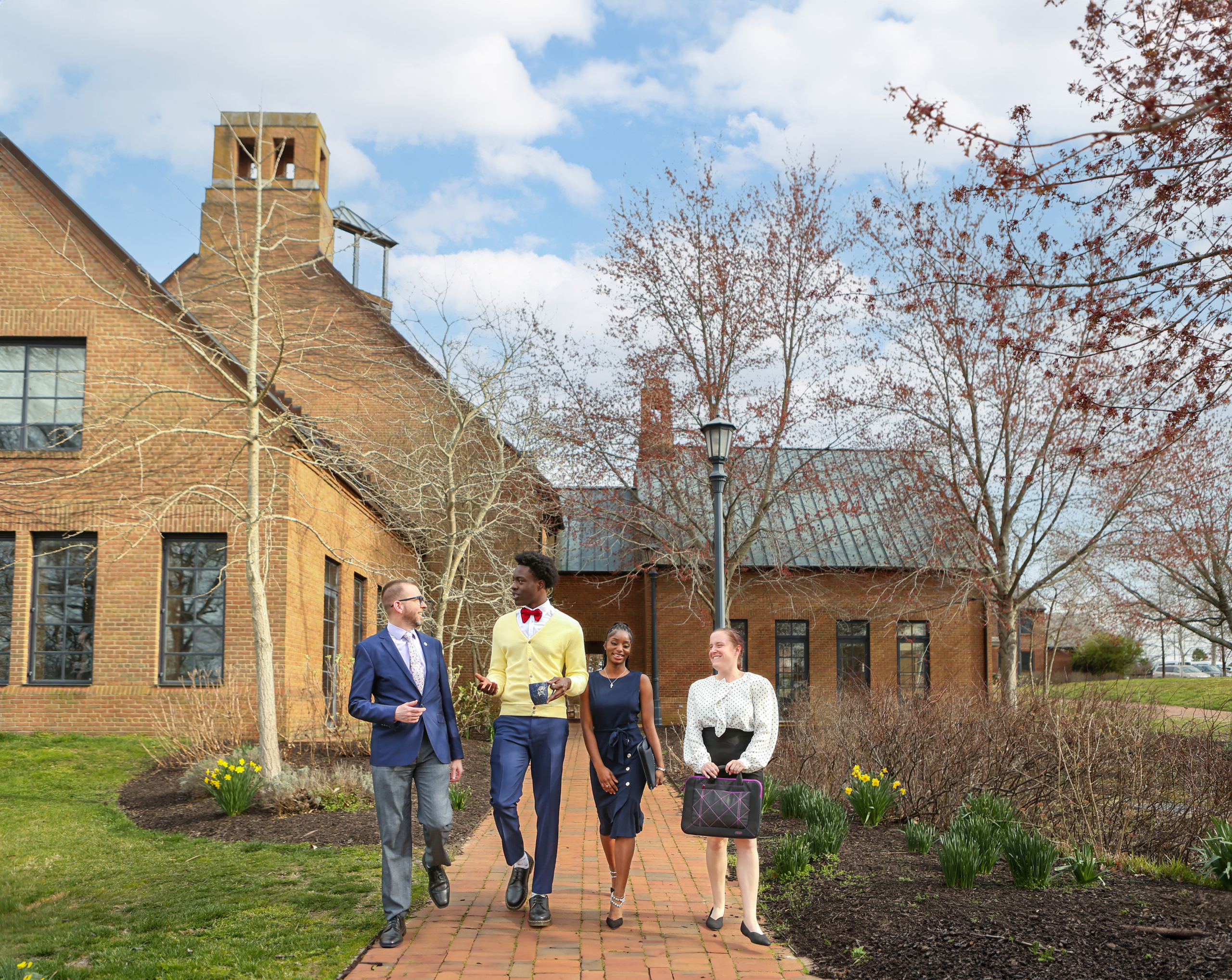 HOW DO I GET A JOB INTERVIEW?
Making connections in your industry of interest is a great way to get your foot in the door.  People hire people, so always remember to put your best foot forward when building new connections. You never know who might be able to connect you with your dream job!
Scheduling an informational interview with a professional from your field of interest can help you develop connections with contacts who work in the field, and help you determine your career readiness. Informational interviews are considered job research, so never go into one expecting a job offer. Making connections with professionals in your field of interest could help you later on when applying for jobs in the industry.
Another way to increase your chances of getting a job interview is to tailor your resume and cover letter to your specific company/business of interest. Take time to customize both your resume and cover letter for the position. Creating a resume that responds to the job listing's requirements allows the hiring team to identify your strengths and determine how well they meet the organization's needs. A well written cover letter shows employers you are very interested and serious about the position. See our article "Tips on Professional Documents" under the resume review section on our website for more help crafting your resume or cover letter. If you need additional help, you can visit the Center for Career & Professional Development at Glendenning Hall 210, email us at careercenter@smcm.edu, or call us at (240)-895-4203.
HOW DO I PREPARE FOR A JOB INTERVIEW?
Here are 8 steps you can take to get ready for your job interview.
1. Research the company and role
Learn as much as you can about the role and the company. A simple Google search is the perfect way to get started.

Talk to people in your network to find current and previous employees.

Read current news releases related to your industry to learn more about the company.

Go beyond the company website for information. Reading the company website is important, but it should not be the only place you gather information from. By looking at multiple sources, you'll get a broader picture of the company and be ready to talk about why you'd like to work there and what you bring to the table.

Read the job description carefully and make sure that you understand all the requirements and responsibilities that go along with it. This will prepare you to tackle the responsibilities if you get the job.

Check the company's social media accounts for clues about the company culture and industry. This can give you an impression of the tone and personality of the company, as well as what they value. It's important that you align with the company's culture and values, so make sure they're a good fit for you.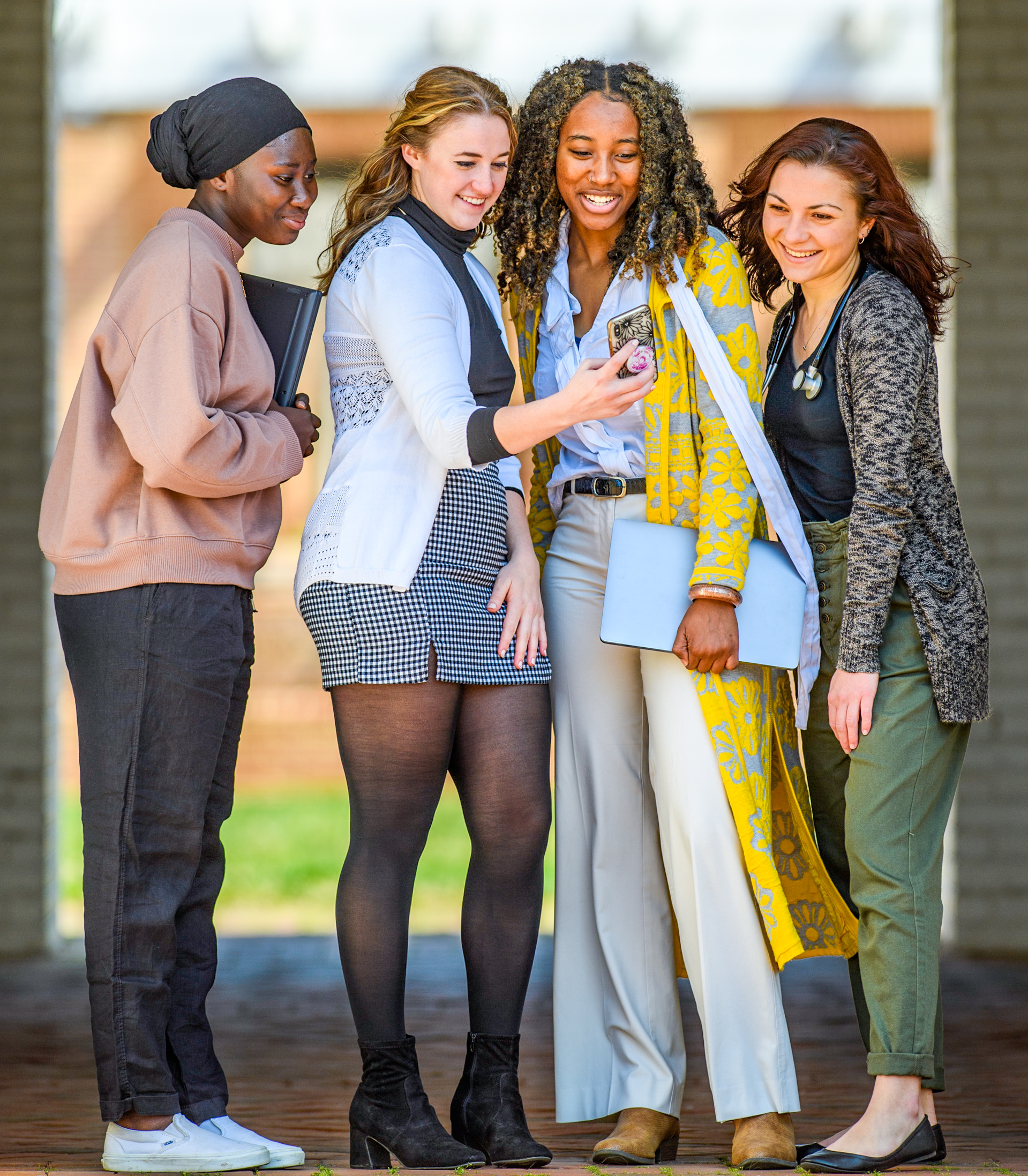 2. Prepare for common interview questions
Familiarize yourself with common interview questions, but don't prepare by writing out your entire answer.  Instead, write down a few ideas and practice them aloud. You can work with a friend, a pet, or stand in the mirror to get more practice. This prep work will help you clarify your thoughts and make you  more comfortable during the interview.

Consider creating an elevator pitch that quickly describes who you are, what you do and what you want.
Specific questions to prepare for
Talk to people in the industry. Schedule an informational interview with someone in the field to learn more about the job or company. You can use LinkedIn's alumni tool to reach out to St. Mary's students who work in your field of interest. Most of them would be happy to talk with you!

*Pro Tip: You can use ChatGPT or other generative AI tools to help you prepare for possible interview questions. Just copy and paste your job description and ask the smart chat bot to analyze the posting for 10 keywords and produce related questions.
General questions to prepare for
Tell me about yourself.

How did you hear about this position?

Why do you want to work for this company/business/industry?

What can you bring to the company?

What are your greatest strengths?

What do you consider to be your weaknesses?

What is your greatest professional achievement?

How do you deal with the pressure of stressful situations?

Do you prefer working independently or on a team?

When you're balancing multiple projects, how do you keep yourself organized?

What are your salary expectations?

Tell me about a challenge or conflict you've faced at work and how you dealt with it.

Tell me about a time you demonstrated leadership skills.

Tell me about a time when you made a mistake.

Do you have any questions for us?
3. Prepare thoughtful questions to ask the interviewer
At the end of the interview, they will almost certainly ask, "What questions do you have for us?" If you have no questions, it may seem like you don't care. Take time before the interview to prepare several questions for your interviewer(s) that show you've researched the company and are well-versed about the position.
Aim to ask 1–3 questions at the end of the interview. If you have further questions, you can follow up with the hiring manager via email. Below are examples of questions you can ask.
Job-specific questions
What is the most important thing I should accomplish in the first 90 days?

Could you tell me about the team I'll be working with?
Questions about the team
What are the biggest challenges that I might face in this position?

Who will I work with most closely? What other departments or units will I interact with?
Questions for your potential boss
What is your favorite part of working here?

What are the current goals that the company is focused on, and how does this team work to support hitting those goals?
Questions about the company
How would you describe the company's values?

What are the company's plans for growth and development?
Work culture
What do new employees typically find surprising after they start?

Is there anything that I should read before starting that would help me have a shared understanding with my colleagues?
Questions for professional development
What learning and development opportunities will I have in this role?

Are there examples of a career path beginning with this position?
Closing questions
Is there anything else I can provide you with that would be helpful?

Is there anything I can clarify for you about my qualifications?
4. Be prepared to discuss your strengths and weaknesses
Knowing what you're good at and what areas you need to improve in is important to know before an interview. Knowing your strengths and weaknesses ahead of time can help you prepare for questions that may occur during your interview regarding these things. You can always spin your weaknesses in a positive light by viewing them as a learning opportunity. No person is perfect, so acknowledge your weaknesses and highlight your strengths!
5. Plan your attire ahead of time
You want to put your best foot forward during the interview, so be sure that your outfit is cleaned, ironed or steamed, and tailored, if needed. Check for loose hems, and make sure your fingernails look neat.

Research the company attire ahead of time so you can match the requirements. Knowing whether to dress in professional attire or business casual can help you stand out during the interview.
6. Prepare a reference list
For each reference, include a name, title, organization, division or department, telephone number, and email address, as well as a sentence briefly explaining the relationship.

Having hard copies for your interviewers shows that you are well prepared and organized. 

Keep your references on file in case employers ask for a digital copy.
7. Print hard copies of your resume
Preparing copies to present to multiple interviewers shows that you are well organized. Plan to have at least three copies to provide for multiple interviewers, plus one for yourself to follow along.
8. Follow up after the interview with a thank you letter
Be sure to follow up with the employer after the interview. This reminds the employer of your conversation, shows them you are genuinely interested in the position, and gives you the opportunity to say any final points you forgot to mention. See Indeed's step by step guidelines below for help writing a follow up letter.
How to write a follow up letter
In the first paragraph, mention the specific job title and thank your interviewer.

In the second paragraph, note the company's name as well as a conversation point and/or goal that seemed especially important to the person you spoke with. Connect that point to your experience and interests.

In the final paragraph, invite them to ask you any additional questions and close by saying you're looking forward to hearing back.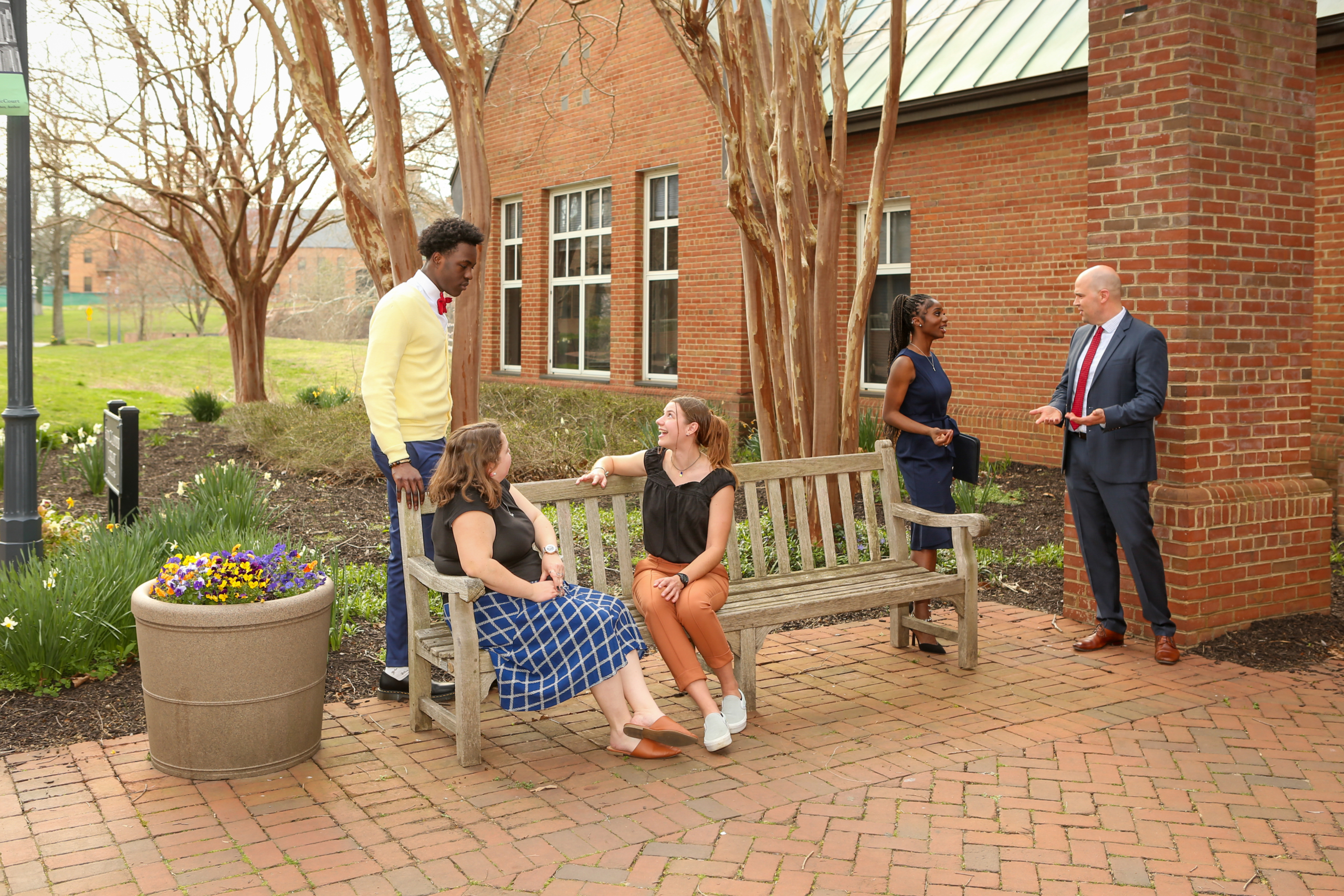 TIPS FOR NAVIGATING UNEXPECTED SITUATIONS
Inappropriate behavior
If your contact makes impolite comments, engages in inappropriate behavior, or makes you feel uncomfortable, thank them for their time and end the interview early. Trust your instincts. Your safety is more important than completing the interview.
Unexpected interview questions
You have a few options for tackling this issue. First, take a deep breath and relax. If you don't understand the question being asked, ask for clarification. The interviewer may be able to rephrase the question in a way you better understand. Asking for clarification encourages your interviewer to be more specific, which can help guide you in formulating your response. If you're still having trouble, try recalling past experiences that may relate to the question. Relating the question to a real-life example could also provide the interviewer with a better idea of who you are as a person.
Additional helpful tips
Schedule a mock interview with someone you trust
Practice makes perfect! Ask a friend or family member to help you prepare for your interview. Focus on practicing answers to questions and conveying confident body language. 
Save the interview contact information
If you have questions before or after the interview, you'll want to be able to contact your interview coordinator. Be sure to get their information.

Sometimes situations out of your control can cause you to be late. If you know you'll be a little late, call your interview coordinator and let them know ahead of time.
Allot plenty of time to arrive to the interview
Figure out where you're going and how you're going to get there. Plan ahead for unexpected situations and how you will handle them. Be sure to lay out your clothes and pack your bag the night before to save you time. 
Focus on your professional skills and experience
Promote yourself as the qualified person you are! Focus on your strengths and past experiences that have prepared you for this position. Be prepared to give examples.
Prepare stories for behavioral questions
Most interviewers will ask a few questions about how you've acted or would act in certain situations.

Make sure your story is well structured and the takeaway is clear. Aim to give your interviewer all the context they need to understand what happened while still answering the question clearly and concisely.

Familiarize yourself with the CAR method:

C

ontext: Briefly give background information about the scenario to set the scene for the interviewer.

A

ction: Discuss what you did and why.

R

esult: Tell your interviewer about the outcome and what you learned.
Find out how the interview will be conducted
Knowing the format of the interview can help you be prepared and calm your nerves. Ask the interviewer whether your meeting will be 1:1, in a group setting, virtual, etcetera. 

If you're doing a remote interview, you're responsible for your environment. Make sure that you're in a quiet place without distractions and that everything you need is in front of you before the interview starts. Choose a plain or non-distracting background free of clutter and be sure the area is well lit ahead of time.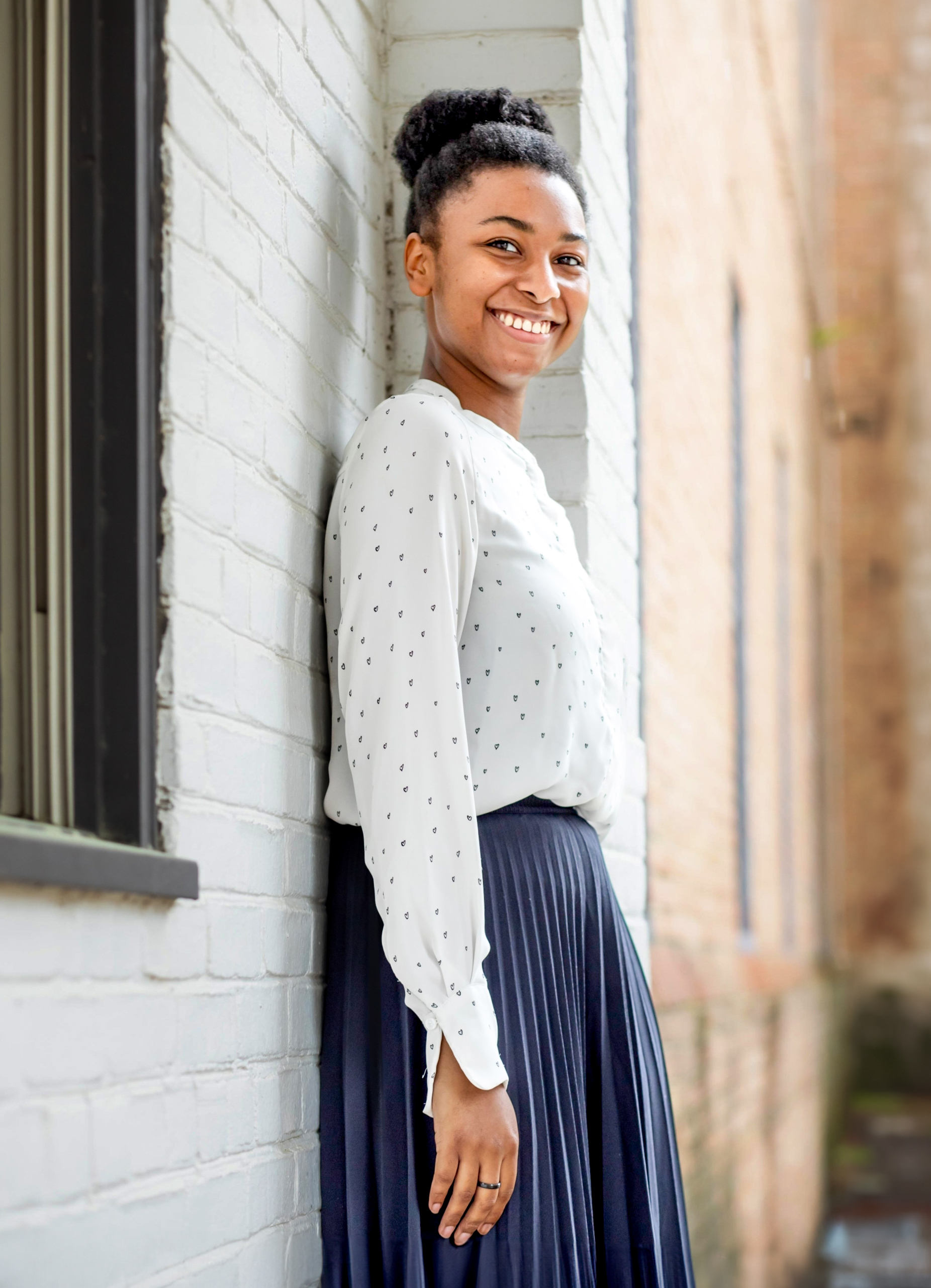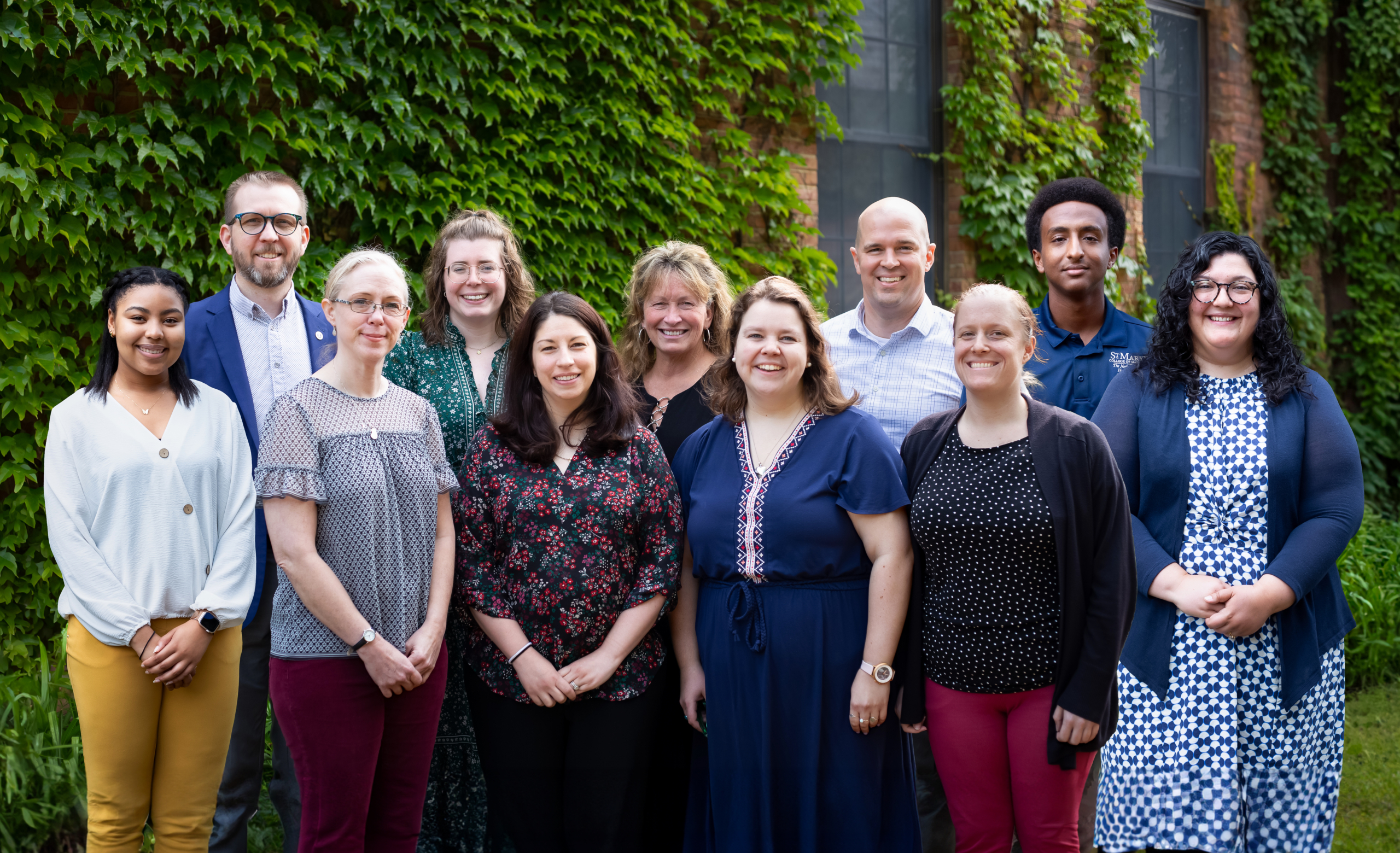 We want to help you prepare for the future! Whether you are a St. Mary's College student or alum, you can meet with our team in person, online, or by phone for help with your graduate school preparation and application—or any other career preparation.