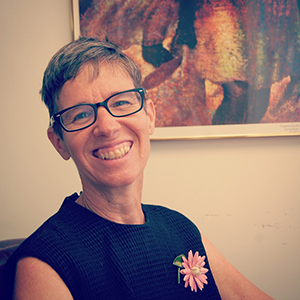 Angela C Johnson, professor and department chair of Educational Studies, is interested in the challenges that women of color face in physics, math, computer science, and other similar fields. In preliminary research, Dr. Johnson has found that St. Mary's College of Maryland (SMCM) may be on the right track in supporting these historically underrepresented students.
Johnson recently finalized a subaward agreement to serve as co-principal investigator on an NSF-funded project titled: Centering Women of Color in STEM: Identifying and Scaling Up What Helps Women of Color Thrive. Dr. Johnson is partnering with Dr. Apriel K Hodari of Eureka Scientific, Inc. on the project which will use data from the Integrated Postsecondary Education Data System (IPEDS) to compare the inclusivity and success of women of color across college campuses.
Johnson will co-lead the overall project, manage the quantitative data collection, and contribute to data collection, coding, and analysis, and report production. Two SMCM students, Rose Young and Elizabeth Mulvey, will assist with data collection, including conducting interviews with women of color in Science, Technology, Engineering, and Mathematics (STEM) fields. Ultimately, the researchers hope to provide information to help guide organizations committed to creating supportive environments for women of color to thrive in STEM fields. The two-year project is scheduled to run through the summer of 2019.