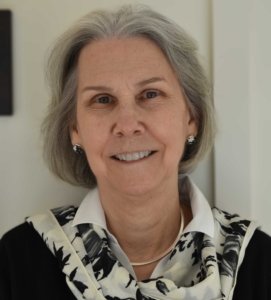 Julia King, professor of anthropology and chair of that department at St. Mary's College of Maryland, has been awarded a prestigious residential fellowship at the Dumbarton Oaks Research Library and Collection in Washington, D.C.
Administered by the trustees for Harvard University, Dumbarton Oaks supports research and learning in Byzantine, Garden and Landscape, and Pre-Columbian studies through fellowships, internships, meetings, and exhibitions.
King will spend her fellowship researching the experiences of Indigenous communities in the Rappahannock River valley in eastern Virginia between 1500 and 1900, linking these experiences to the river valley's Native landscape. Using the extensive archaeological database assembled during the College's recently concluded NEH-funded project in the Rappahannock valley, King will draw on Dumbarton Oaks' extensive library holdings to place the finds in their greater context. The fellowship will allow King time to prepare a book exploring how the Native Rappahannock communities negotiated settler colonialism over the course of four centuries.
"The Dumbarton Oaks Library holds one of the most extensive collections anywhere of published and unpublished materials on landscape, including Indigenous landscapes," King noted. "The opportunity to have access to DO's holdings for the fellowship period will enhance my understanding of the Native landscapes my students, staff, and I have been studying over the last decades."
King is an anthropological archaeologist who has 30 years' experience researching, studying, and teaching about the Chesapeake region's rich past and its relationship to the present. She is a past president of the Society for Historical Archaeology and the recipient of the Society's 2018 J. C. Harrington Award in recognition of her scholarship and contributions to the field of historical archaeology. Her work has also been recognized by the Archaeological Society of Virginia and the Register of Professional Archaeologists.