Jamie L. Roberts Stadium
Naming Opportunities
The Jamie L. Roberts Stadium, encompassing the stadium building and lighted artificial turf and grass fields, will propel the College's Division III Field Hockey, Lacrosse, and Soccer programs. The stadium will also provide a top-tier venue for hosting high-profile sporting events (including track & field) and serve the community with local summer sports camps and regional youth programs.
The College is humbled to name the new stadium for Jamie, a 2011 alumna and three-sport athlete who embodied the College's core values. Jamie was tragically killed in June 2014. The Jamie L. Roberts Stadium will be located across Mattapany Road from the Michael P. O'Brien Athletic & Recreation Center.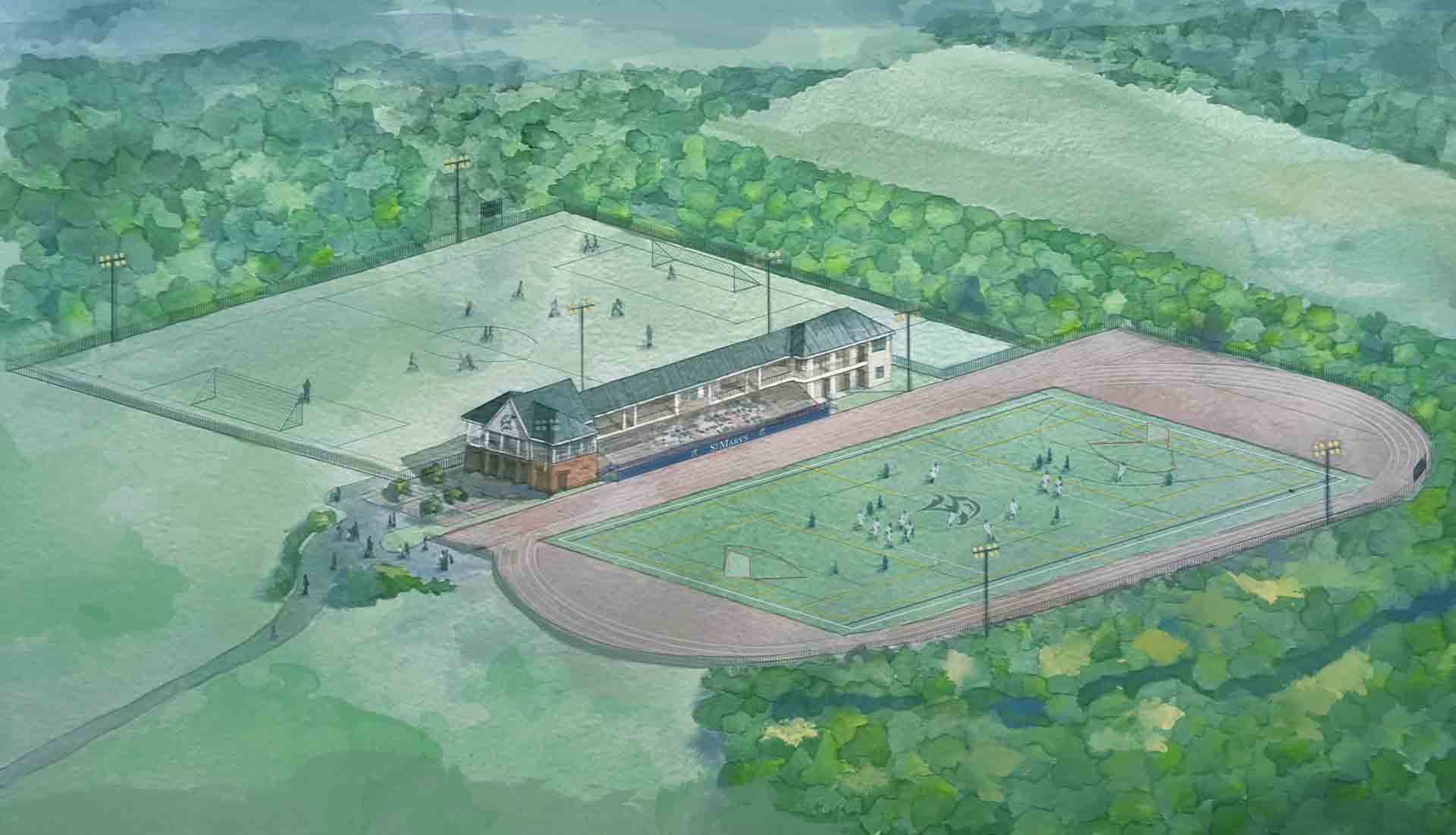 For more information about naming opportunities, please contact Carolyn Curry, Vice President for Institutional Advancement, at
cscurry@smcm.edu
or Karen Raley, Assistant Vice President of Development, at
kcraley@smcm.edu
.
| Space | Value/Status |
| --- | --- |
| Two Men's Team Rooms | $50k each |
| Two Women's Team Rooms | $50k each |
| Officials Locker Room | $10k |
| Sports Medicine Room | Named |
| Hospitality Suite | $50k |
| West VIP Box Facing Artificial Turf Field | Named |
| East VIP Box Facing Grass Field | $25k |
| West Press Box Facing Artificial Turf Field | Named |
| East Press Box Facing Grass Field | $10k |
Floor Plans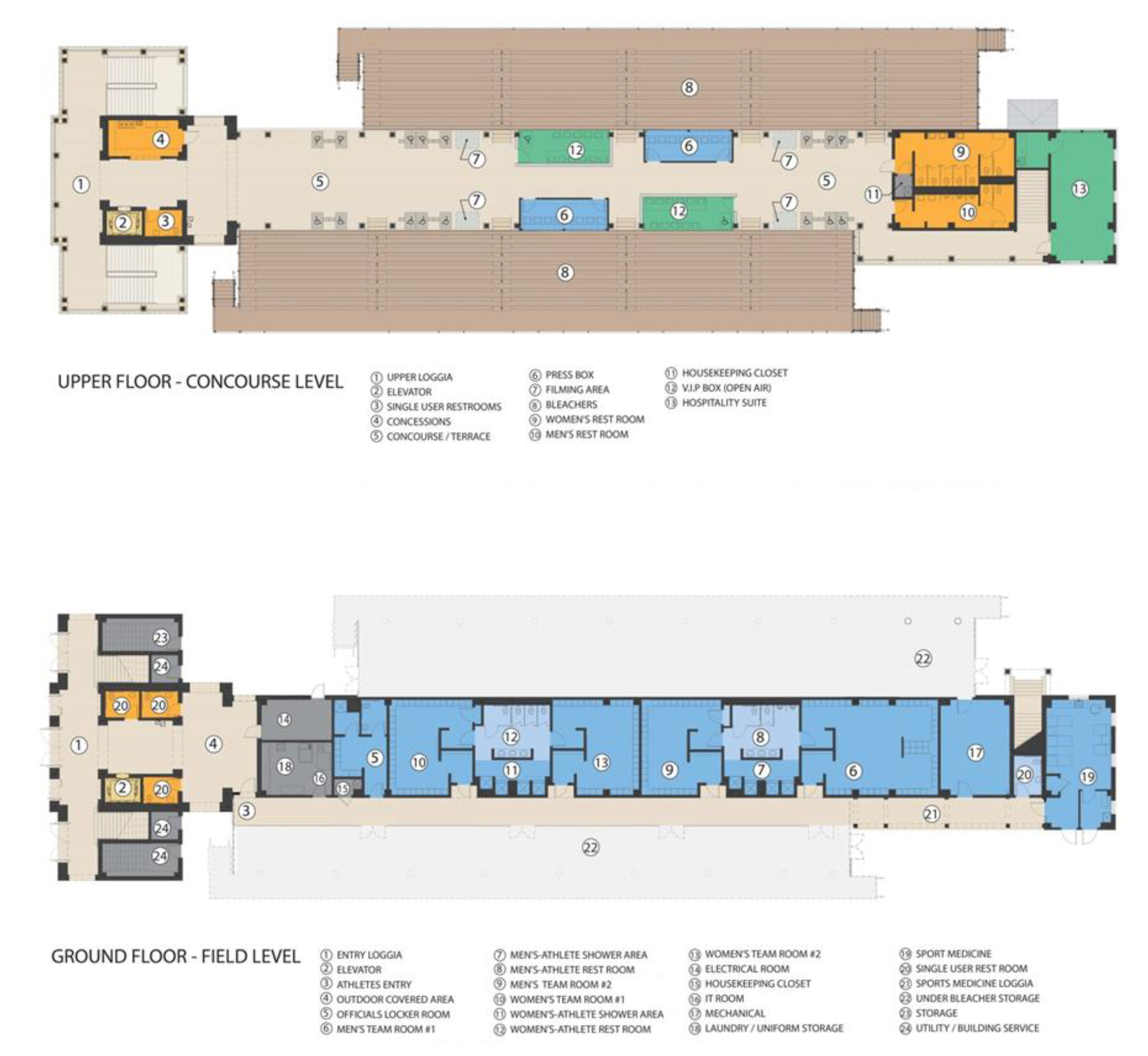 View larger Jamie L. Roberts Stadium floor plans »