The St. Mary's Fund
The St. Mary's Fund helps the College keep competitive and attract and maintain the best students, faculty and staff. Donations help support:
areas of greatest strategic need
institutional emergencies
faculty innovation
the Honors College 2.0 initiative
high impact programming such as lectures, undergraduate research and community service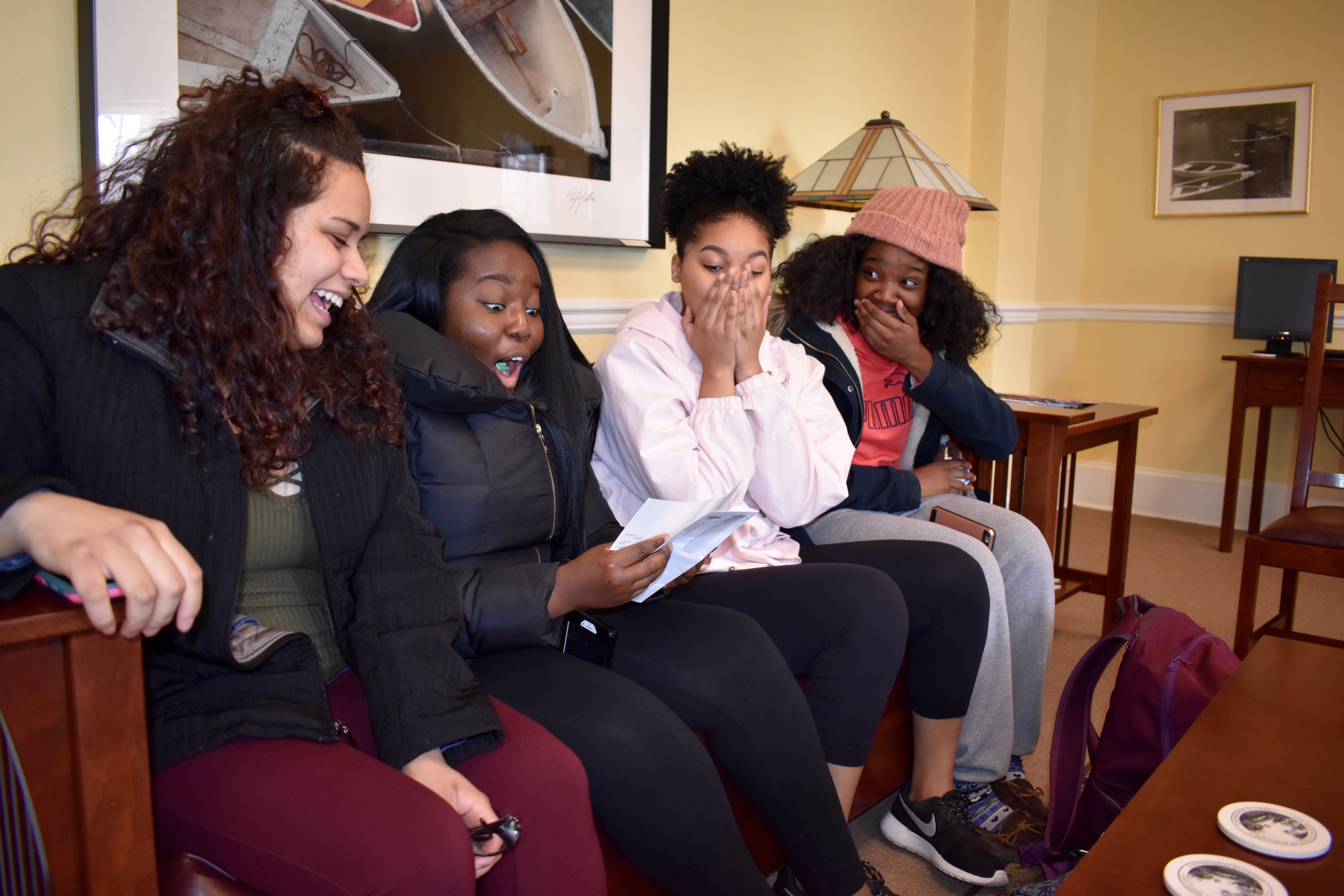 Last April, 11 students in the Minority Association of Pre-Medical Students club traveled to Atlanta for the Annual Medical Education Conference and had the opportunity to network with other pre-medical and medical students and professionals from all regions of the nation. Here are the students upon receiving travel money from the St. Mary's Fund.
Oyin Odulaja had the following to say about the conference in Atlanta:
The Conference (AMEC 2017) was spectacular! During the conference, we got the opportunity to network with other premedical students as well as medical students, and other professionals from all regions of the nation. There was so much to do; for instance, each day there were so many workshops that varied by topics i.e. Benefits of a dual degree, Networking 101, Minority women in medicine. There was a Pre-medical Exhibit Hall and not only did we get to network with medical school admission officers and other professional programs, we also had opportunities to learn hands-on clinical skills such as suturing, taking sonograms, etc. We also toured medical schools in the Atlanta area; a majority of us toured Emory School of Medicine while a couple toured Morehouse School of Medicine. All 11 of us will be forever grateful for the support.