Valedictorians
The senior who has the highest GPA (grade-point average) is the class valedictorian. For the Class of 2022, there are five valedictorians. The valedictory address will be given by Caitlin Elizabeth Hall.
Harrison Bauman
Harrison Bauman is a double major in applied physics and computer science with a minor in mathematics. He is a member of Phi Beta Kappa. He is the president of the College chapter of the Society for Industrial and Applied Mathematics and vice president of the student chapter of the Association of Women in Mathematics.
Caitlin Hall
Caitlin Hall is an anthropology and history double major with a minor in museum studies. A Sullivan Scholar, she is the president of the Anthropology Club and has interned at the Maryland Archaeological Conservation Laboratory, Annapolis Maritime Museum and Park, and here on campus.
Sydney Lipsman 
Sydney Lipsman is a double major in English and international languages and cultures: Spanish. She is a member of Phi Beta Kappa. She has worked as the peer lead for the peer-to-peer mentorship program and has been a member of the Student Conduct Board.
Charlotte Mac Kay
Charlotte Mac Kay is a double major in English and political science. A member of Phi Beta Kappa, she is the editor of the Point News and has held numerous internships on and off campus, most recently with the Lutheran Immigration Refugee Services as a refugee advocate.
Jacinda Thomas
Jacinda Thomas is a psychology major with an English minor. She is a member of Phi Beta Kappa. She is president of the College chapter of Psi Chi, the psychology honor society. She has been a research assistant and a SURF fellow; she's also been a peer-to-peer mentor and a mentor for the first-year seminar program.
Commencement
View photos from the ceremony
Read the press release. The ceremony was held at 10 a.m. May 14, 2022. The live stream recording is available below.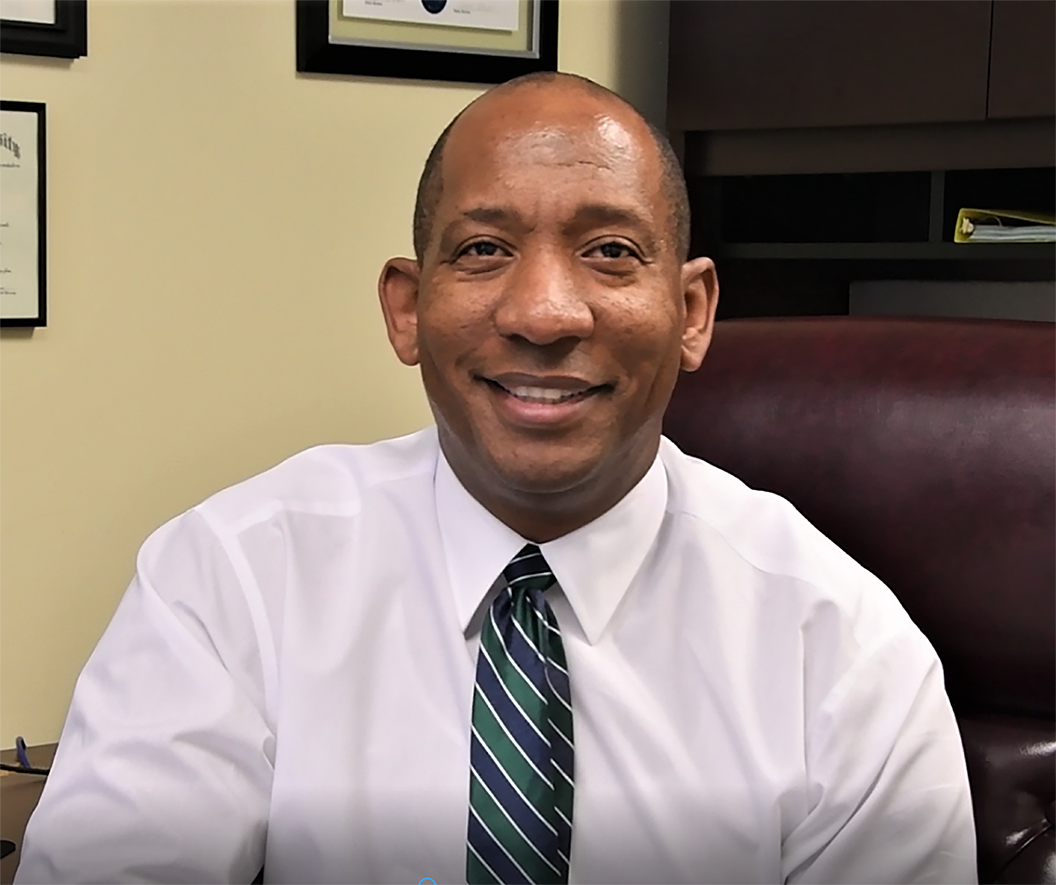 Commencement Speaker
Terron L. Hillsman, PhD
Doctor of Science, Honoris Causa
Terron L. Hillsman serves as director of the ecological sciences division for the U.S. Department of Agriculture's Natural Resources Conservation Services (NRCS).
During his 30 years with NRCS, Hillsman has worked as a soil conservationist, state outreach coordinator, and as district conservationist, all in Tennessee. In 2012, he was selected to be the assistant state conservationist for field operations in Massachusetts and served in this position until being named state conservationist for Maryland in 2015. In his current role as director of the ecological sciences division, Hillsman is responsible for leading ecological, cultural resource and environmental compliance technologies to ensure science-based conservation of our nation's natural resources. 
Hillsman earned his B.S. in agriculture from Tennessee State University; an M.A. in organizational management from Tusculum College; and a PhD in business administration from the University of Tennessee.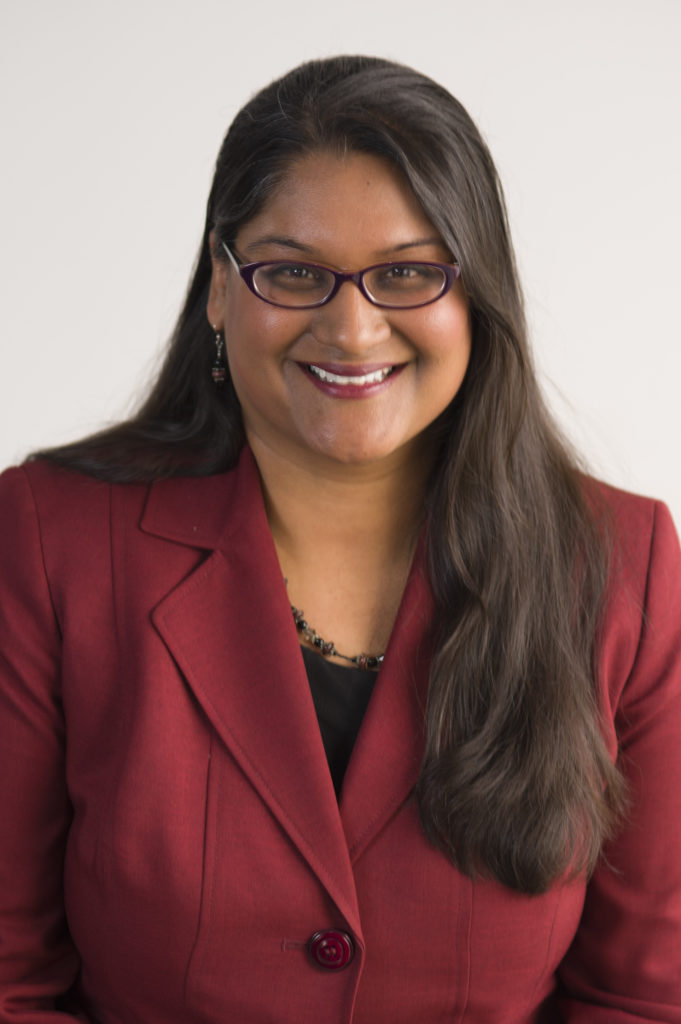 Recipient of Honorary Degree
Meenakshi G. Brewster, MD, MPH, FAAFP
Doctor of Humane Letters, Honoris Causa
St. Mary's County Health Office Meenakshi G. Brewster has served in that role since 2012. As such, Dr. Brewster directs the St. Mary's County Health Department, provides medical guidance in public health decision-making and represents the county and health department on local, state and national committees addressing health.
Dr. Brewster earned a B.S. in biology; a master's degree in public health; and a doctorate in medicine, all from the University of Miami in Florida.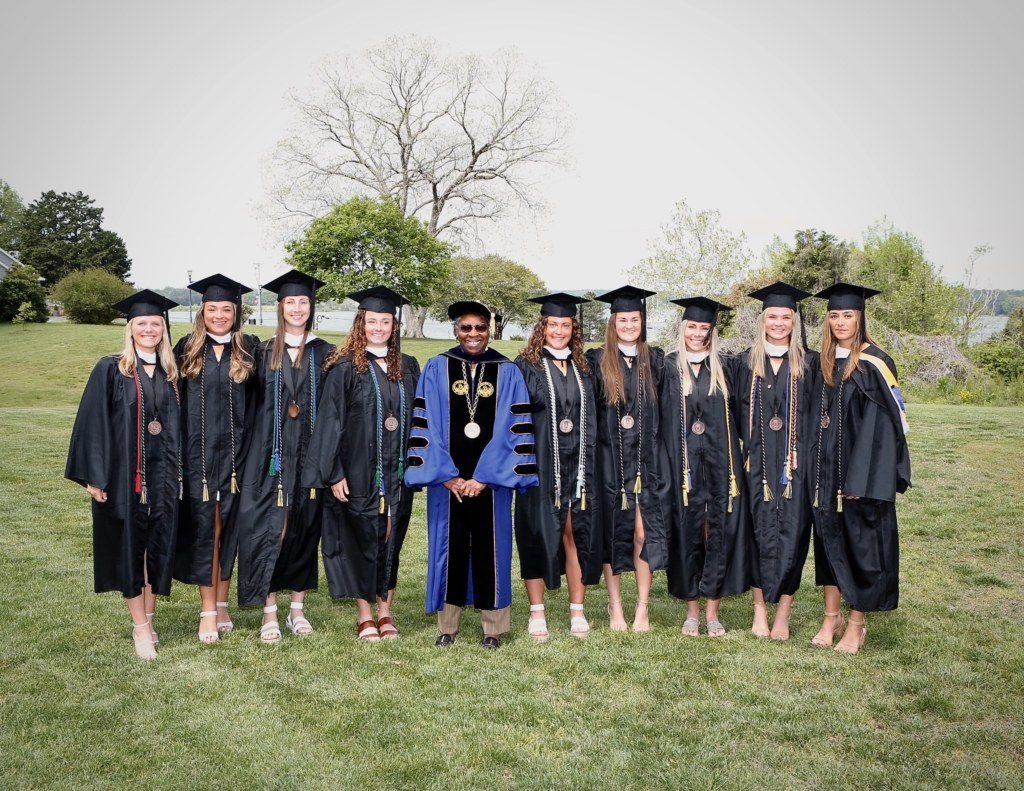 A special Grad Walk was held for the senior members of the women's lacrosse team and their families on Wednesday, May 11.
St. Mary's College of Maryland celebrated nine student-athletes on their commencement three days early.
The senior members of the women's lacrosse team will be unable to attend the 2022 Commencement ceremony scheduled for Saturday, May 14, on the Townhouse Green as they will be competing in the first round of the NCAA Division III Championship held at The College of New Jersey, the same day.
President Jordan
"You have done well here at St. Mary's College of Maryland, where you have studied and learned in the finest liberal arts tradition. As you 'sail through this to that' in moving beyond the banks of this river into the world, my expectation is that you will take your passions, your skills, and the knowledge you have gained at this place to create a more just and humane society for all."
– Tuajuanda C. Jordan, President of St. Mary's College
Congratulations to the 351 Bachelor of Arts / Bachelor of Science and 24 Master of Arts in Teaching graduates of the St. Mary's College Class of 2022.
We look forward to celebrating you, our newest alumni of St. Mary's College of Maryland.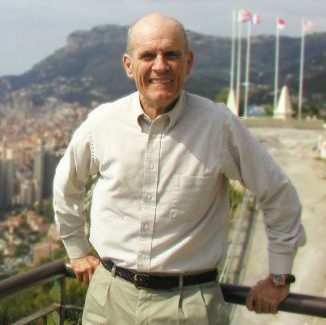 Don Stabile
Don Stabile joined the SMCM economics faculty in 1980. He served two terms as chair of the economics department and two terms as associate provost. He is the author of ten books. From 2000-03, he held the G Thomas and Martha Myers Yeager Endowed Chair in the Liberal Arts. He was the recipient of the Norton Dodge Award for Creative and Scholarly Achievement in 2003 and was named an Honorary Alumnus of St. Mary's College in 2004. In 2005, he was named Professor of the College.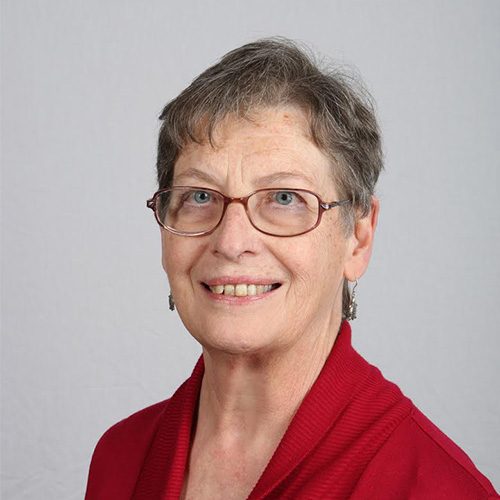 Susan E. Grogan
Susan E. Grogan joined the SMCM faculty in 1983 and was instrumental in building the political science program. Grogan's areas of expertise were law, courts, and American politics. She served as the chief faculty pre-law adviser, sponsor to the Pre-Law Advisory Network, and adviser to St. Mary's Votes. Grogan was the first faculty appointment to the associate provost position. She retired in January and was recognized with professor emerita status.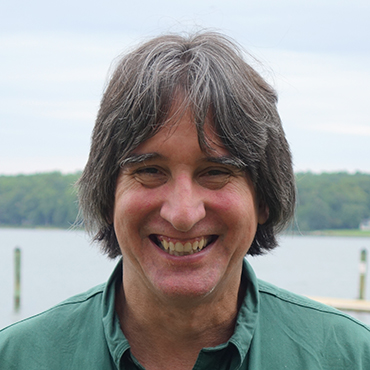 Richard Platt
Richard Platt joined the SMCM psychology faculty in 1993. His areas of expertise include cognitive psychology and psychological statistics. Platt's research interests cover reasoning, critical thinking and memory distortion. He served as associate dean of faculty from 2011-14.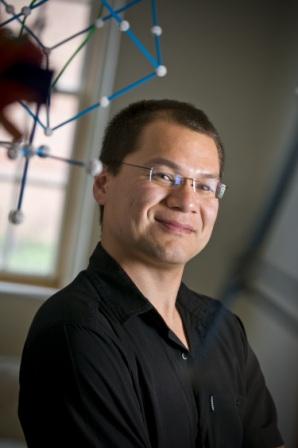 David Kung
David Kung joined the SMCM mathematics faculty in 2000. His teaching interests are math and music, proofs, math and social justice. He co-founded the College's Emerging Scholars Program in mathematics and founded the Emerging Scholars Program REU, an NSF-funded summer research program for talented underrepresented math students. He mentored math teachers as director of the Mathematical Association of America's Project NExT. Kung received the Homer L. Dodge Award for Excellence in Teaching by a Junior Faculty Member in 2004.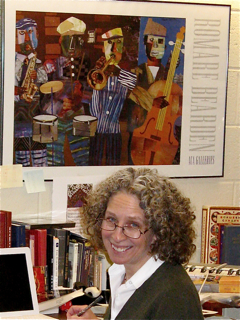 Deborah Lawrence
Deborah Lawrence joined the SMCM music faculty in 2006. A musicologist and expert on the music of Renaissance Spain, Lawrence taught courses in music history and world music. She is a published author on the music of Renaissance Spain as well as on opera and jazz.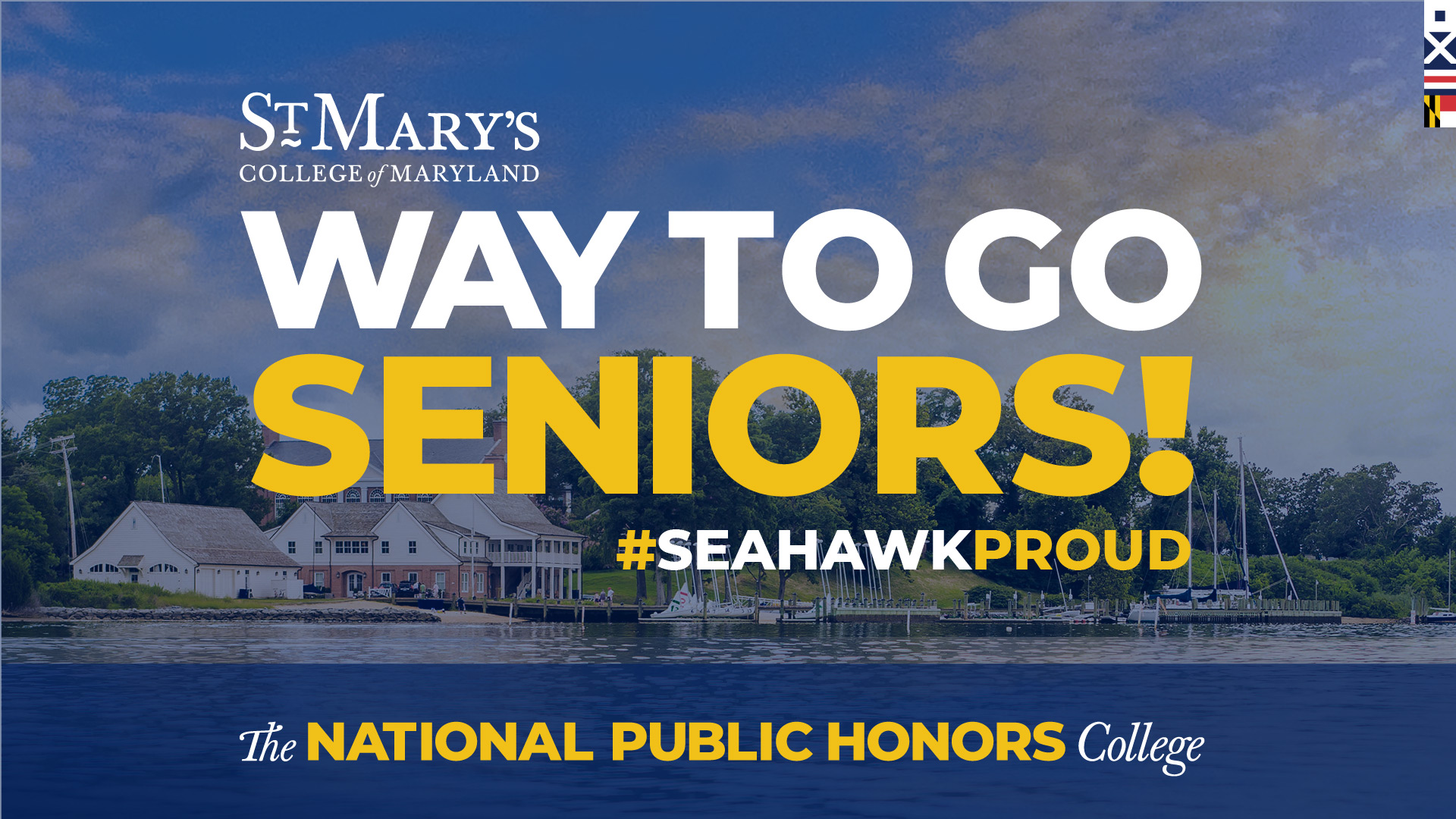 Below, find links to the College's Career Center, a graduation resource page and Job-IQ for important career resources and networking opportunities for seniors. Job-IQ is an online career literacy curriculum that includes a Professional Contacts Directory that virtually connects students with working professionals who are SMCM alumni, community and friends of the College. The newly created graduation resource page is your one-stop shop to help prepare you for graduating and life after St. Mary's College.
And finally, you'll find a link below to our Awards Convocation webpage to once again recognize and celebrate members of the College community who are highly accomplished.