Reese Waters (2022)
April 1, 2022 @ 7:30 p.m. – 9:30 p.m.
Flickr Album from Event
When New York magazine tapped Reese Waters as one of the city's Ten Comedians to Watch in 2009, few realized just how quickly his star would rise. In 2010, Waters brought comedy truth to sports as co-host of "The Daily Line" on Versus. His most memorable interview was "Tea with Tyson," where he managed to get Mike Tyson to open up to him about his love for pigeons and his hatred of cannoli. Waters made appearances on both "The Late Late Show with Craig Ferguson" and "The Late Show with David Letterman."
Waters returned to his hometown D.C. in 2018 to bring his insight, comedy and commentary to morning news in creating and hosting the Emmy Award winning "Get Up DC." He currently hosts "Open Mic with Reese Waters" on WUSA 9 and "The Reese Waters Show" podcast on the Audacy App's "The Team 980."
Janelle James (2021)
April 10, 2021 @ 7:30 p.m. (Virtual Event)
Janelle James is a Los Angeles-based comedian who can be seen on "The Comedy Lineup" on Netflix, "Late Night with Seth Meyers," and "Crashing" (HBO). James's debut comedy album, "Black and Mild," was released on September 29, 2017 on all major streaming networks. James is currently a staff writer on "Black Monday" on Showtime.
Jordan Klepper ("Laughing to the Polls," 2020)
October 13, 2020 @ 7:30 p.m. (Virtual Event)
Jordan Klepper is currently covering the 2020 Presidential Election for "The Daily Show" in his recurring "Jordan Klepper Fingers the Pulse" segments.
He is the creator and star of the Comedy Central docu-series, "Klepper. The show has been called "a fresh, powerful interpretation of news" (Detroit Free Press) that brings Klepper to "new comedic heights" (Vanity Fair). He was formerly host and executive producer of the weeknight Comedy Central talk show, "The Opposition with Jordan Klepper."
Roy Wood Jr. (2019)
April 12, 2019 @ 7:30 p.m. – 9:30 p.m.
Roy Wood Jr.'s comedy has entertained millions across stage, television and radio. In 2015, Wood joined as a correspondent on Comedy Central's Emmy-nominated hit series, "The Daily Show with Trevor Noah." In 2017, he was named the new host of Comedy Central's storytelling series, "This is Not Happening," which will launch a fifth season next year. His first Comedy Central one hour stand-up special, "Father Figure," premiered in 2017 along with an extended uncensored album of the same name released by Comedy Central Records. His second Comedy Central one-hour stand-up special, "Roy Wood Jr.: No One Loves You," will premiere at the beginning of 2019.
Tig Notaro (2018)
April 20, 2018 @ 7:30 pm – 9:30 pm
Notaro is a comedian, actor and writer originally from Mississippi, who Rolling Stone named one of the 50 best stand-up comics of all time. She writes, produces and stars in the semi-autobiographical Amazon series, "One Mississippi." Season 1 yielded several nominations including WGA, GLAAD and The Critic's Choice Awards. Notaro was also nominated for an Emmy as well as a Grammy for her 2016 HBO special "Boyish Girl Interrupted," a GLAAD Award nomination for the Netflix Original Documentary "Tig," and her memoir "I'm Just a Person" is a New York Times Bestseller.
In 2013, Notaro was nominated for a Grammy Award for her sophomore release, "Live," which sold over 100,000 units in just six weeks. "Live" is a stand-up set delivered just days after she was diagnosed with invasive bilateral breast cancer, of which she is now in remission. Notaro remains a favorite on late night talk shows, public radio, tours around the world regularly and most recently sold out Carnegie Hall. In her time off, Notaro enjoys bird watching with her wife Stephanie, their twin sons and cat Fluff, at home in Los Angeles.
Scott Dikkers (2017)
April 21, 2017 @ 7:30 pm – 10:00 pm
"The Real Story of Fake News"
In a hilarious and insightful lecture, Scott Dikkers will chronicle the early years and influence of The Onion. He will examine the mayhem that he and his ragtag band of college dropouts who founded The Onion nearly 30 years ago have wrought on current events, modern politics, and satirical news outlets such as "Saturday Night Live" and "The Daily Show." He'll look at the rise of fake news online through the prism of The Onion's founding, how he helped to redefined satire in the last quarter century, leading to the 2016 presidential election and the ethical dilemmas journalists face today, when the public accepts fake news as real. With the tools of a journalist and the savvy of a comedian, Dikkers will help us make sense of the nonsense.
Scott Dikkers is the founding editor of The Onion, the satirical news website and its predecessor, the Onion newspaper. He is a number one New York Times bestselling author and editor of numerous books, among them The Onion's "Our Dumb Century" and "Our Dumb World." His book, "How to Write Funny," is a step-by-step guide to his process for creating humorous content. For his work with The Onion, its website and other ancillary products, Dikkers earned the #43 spot on Time magazine's list of the Top 50 "Cyber Elite" in 2005.
W. Kamau Bell ("Laughing to the Polls," 2016)
September 15, 2016, 8:00 PM
W. Kamau Bell is a comedian, political satirist, and host of CNN's "United Shades of America," which has been nominated for an Emmy in 2016.
Called "the most promising new talent in political comedy in many years" by the New York Times, Bell has released two stand-up comedy albums: "One Night Only" and "Face Full of Flour." "Face Full of Flour" was named one of the Top 10 Best Comedy Albums of the year by iTunes and Punchline Magazine.
Bell has appeared on various Comedy Central programs including "John Oliver's New York Stand-up Show," and other programs including HBO's "Real Time with Bill Maher," "WTF with Marc Maron," "The Rachel Maddow Show," "Fresh Air with Terry Gross," "The Nerdest," and "The American Life," among others.
David Sedaris (2016)
April 15, 2016, 7:30 PM
David Sedaris is an American humorist, author and radio contributor. He is credited as a "master of satire" and "one of the most observant writers addressing the human condition today."
He is the author of Barrel Fever and Holidays on Ice, as well as collections of personal essays: Naked, Me Talk Pretty One Day, Dress Your Family in Corduroy and Denim, When You Are Engulfed in Flames, and most recently, Let's Explore Diabetes with Owls, each of which became an immediate bestseller. His writing appears regularly in The New Yorker and twice has been included in "The Best American Essays."
Aasif Mandvi (2015)
April 24, 2015, 7:30 p.m.
Aasif Mandvi is best known for his work as a correspondent on Comedy Central's "The Daily Show with Jon Stewart." He has also appeared in several other television shows, including: "Us & Them," "Jericho," "E.R.," "Curb Your Enthusiasm," "Sex & the City," "Sleeper Cell," "The Sopranos," "The Bedford Diaries," "Oz," "CSI," "Law & Order," and "Tanner on Tanner." This summer, he will co-star opposite Jack Black in the new HBO series, "The Brink."
Sarah Vowell (2014)
April 11, 2014, 7:30 PM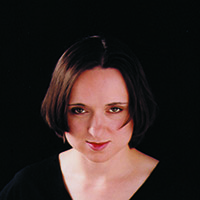 Sarah Vowell is the New York Times' bestselling author of six nonfiction books on American history and culture. By examining the connections between the American past and present, she offers personal, often humorous accounts of everything from presidents and their assassins to colonial religious fanatics, as well as thoughts on American Indians, utopian dreamers, pop music and the odd cranky cartographer. Vowell's most recent book, Unfamiliar Fishes (2011) is the intriguing history of our 50th state, Hawaii, annexed in 1898. Replete with a cast of beguiling and often tragic characters, including an overthrown Hawaiian queen, whalers, missionaries, sugar barons, Teddy Roosevelt and assorted con men, Unfamiliar Fishes is another history lesson in Americana as only Vowell can tell it – with brainy wit and droll humor. Vowell has made numerous appearances on the Late Show with David Letterman, Late Night with Conan O'Brien and the Daily Show with Jon Stewart. She is the voice of teen superhero Violet Parr in Brad Bird's Academy Award-winning The Incredibles, a Pixar Animation Studios film.
John Hodgman (2013)
April 20, 2013, 7:30 PM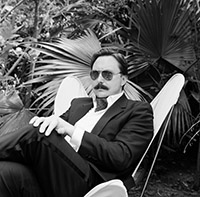 John Hodgman is an American author, actor, and humorist. The publication of his latest book, That is All, caps off his trilogy (Books One and Two: The Areas of My Expertise and More Information Than You Require, respectively) of satirical almanacs that chronicle Complete World Knowledge with each page including a fictionalized calendar of events leading to the end of the world (Ragnarok) on December 21, 2012. Each book in the series was a New York Times Bestseller. John is also known for his personification of a PC in contrast to Justin Long's personification of a Mac in Apple's "Get a Mac" advertising campaign, and for his correspondent work on Comedy Central's The Daily Show with Jon Stewart. Most recently, John appeared on HBO's Bored to Death. His work has also appeared in McSweeney's, The Paris Review, The New York Times Magazine, and on NPR's This American Life.
Promotional Material
John Reynolds and Gary Kirkland (2012)
November 15, 2012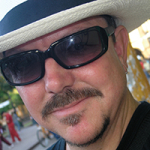 "John Reynolds is that rare artist who is both a chameleon and utterly identifiable. He has been called brilliant and the enemy of cliché. He is above all, unique."
"Gary has woven lost jewels from the past, contemporary classics and fresh original material into a masterpiece of true American sound."
Promotional Material
Attendance: 210
Jimmy Tingle ("Laughing to the Polls," 2012)
October 13, 2012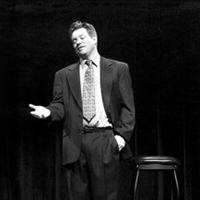 Jimmy Tingle is a stand-up comic, a social and political humorist, a writer, an actor, and an activist. He holds a master's degree from Harvard University's Kennedy School of Government, and he was chosen to deliver the 2010 graduate address at the Harvard commencement ceremony. He has worked on "Late Night with Conan O'Brien" and "The Tonight Show" on NBC and "Tough Crowd with Colin Quinn" on Comedy Central. He served as a commentator on MSNBC and on "60 Minutes II" on CBS. Tingle also appeared in Lions Gate Films' Boondock Saints and Miramax Films' Next Stop Wonderland, and the The Boston Herald praised his one-man show, Uncommon Sense, saying "There isn't a lot of sense out there these days. Jimmy Tingle's sense, and sense of humor, is indeed uncommon."
Attendance: 200
David Rakoff (2012)
April 27, 2012
The wry and the heartfelt join in David Rakoff's prose to resurrect that most-neglected of literary virtues: wit. "Looking like a pug and sounding like the love child of Dorothy Parker, Oscar Wilde and 'All About Eve's' Addison DeWitt,"  (Atlanta Journal and Constitution), Rakoff's New York Times bestsellers, Fraud and Don't Get Too Comfortable, have established him as one of today's funniest, most insightful writers. "Rakoff knows the incantatory power of a story well told, the art of keeping words aloft like the bubbles in a champagne flute. He possesses the crackling wit of a '30s screwball comedy ingenue, a vocabulary that is a treasure chest of mots justes, impressive but most times not too showy for everyday wear" (Los Angeles Times).
Winner of the Thurber Prize for Humor (for Half Empty), David Rakoff has also been short-listed for the Whiting Award as well as the Stephen Leacock Medal.  He is a two-time recipient of the Lambda Book Award for Humor and a charter member and regular contributor to Public Radio International's This American Life.  His writing has also appeared in The New York Times Magazine and numerous collections, including The Best American Travel Writing, The Best American Non-Required Reading, Da Capo's Best Music Writing, edited by Nick Hornby, and Outside 25: The Best of Outside Magazine's 25 Years. He contributed to the 2008 book State by State: A Panoramic Portrait of America, the recent anthology, My First New York, and the forthcoming The Fifty Funniest American Writers from Library of America. His most recent book of sharply-observed essays is entitled Half Empty, in which he defends the commonsensical notion that you should always assume the worst, because you'll never be disappointed.
David Rakoff has worked in theater with David and Amy Sedaris on their plays Stitches, The Little Freida Mysteries, The Book of Liz, and the OBIE award-winning One Woman Shoe. He has portrayed Lance Loud and poet Vladimir Mayakovsky, and can be seen in the films "Capote," (fleetingly) and "Strangers With Candy" (fleetingly; mutely).  He adapted the screenplay and starred in The New Tenants, which won the 2010 Academy Award for Best Live Action Short Film.
Larry Wilmore (2011)
April 29, 2011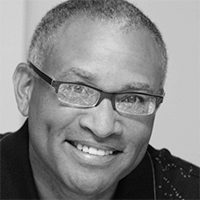 Larry Wilmore has written, produced and appeared in such TV shows as In Living Color, Sister Sister, The Fresh Prince of Bel Air, The Jamie Foxx Show, The PJ's, The Bernie Mac Show and The Office. He has received a Peabody Award, Humanitas Prize and an Emmy for his work with The Bernie Mac Show. He now makes regular appearances on The Daily Show with Jon Stewart as the Senior Black Correspondent. In 2009, Larry Wilmore published his first book, I'd Rather We Got Casinos: And Other Black Thoughts.
Promotional Materials
Larry Howe (2011)
February 3, 2011, 8:15 PM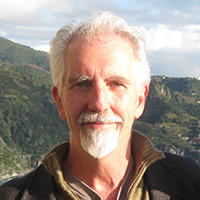 Professor Lawrence Howe delivered "Mark Twain & America's Ownership of Society: Race, Language, and Property in Huckleberry Finn" in DPC.
Promotional Materials
Attendance: 110
Gregg Camfield (2010)
November 4, 2010, 8:15 PM
On November 4, 2010, Professor Gregg Camfield delivered "'I reckon you ain't used to lying;…what you want is practice.' Or What Huckleberry Finn Teaches About Education" in St. Mary's Hall.
Promotional Materials
Attendance: 175
Anthony L'Abbate (2010)
October 4, 2010
Anthony L'Abbate, preservation officer for the George Eastman House, presented William Desmond Taylor's silent film, "Adventures of Huckleberry Finn" in Cole Cinema.
Attendance: 90
Alex Effgen (2010)
In fall of 2010, the Upper Monty Gallery displayed Alex Effgen's gallery exhibition of Twain images, entitled "Mark Twain: From Caricature to Icon."
Twain Centennial: Peter Sagal, Mo Rocca, Amy Holmes, John Bird (2010)
April 24, 2010
Amy Holmes, Peter Sagal, Mo Rocca, and John Bird participated in a panel discussion about "race, religion, and the damned human race" in the Michael P. O'Brien Athletic Center for the annual Twain Lecture and as part of the Twain Centennial events.
Amy Holmes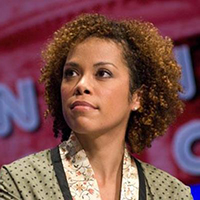 Amy M. Holmes (born in 1973 in Lusaka, Zambia) is a conservative political contributor for CNN and has appeared on Fox News. She has also appeared on Real Time with Bill Maher several times. Holmes graduated from Princeton University with a BA in economics in 1994. She is an independent conservative.
Holmes was born to a Zambian father and a Caucasian American mother. She was raised in her mother's native Seattle, Washington after her parents divorced when she was three. She has co-hosted The View and co-hosted CNN's Glenn Beck while Beck was on the road with his "Unelectable" show. Holmes wrote Senate floor statements for Bill Frist, a two-term United States Senator from Tennessee and the Republican Majority Leader from 2003 until his retirement in 2007.
Peter Sagal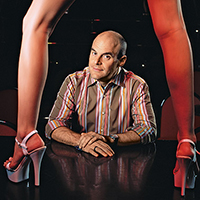 A native of Berkeley Heights, N.J., Peter Sagal attended Harvard University and subsequently squandered that education while working as a literary manager for a regional theater, a movie publicist, a stage director, an actor, an extra in a Michael Jackson video, a travel writer, an essayist, a ghost writer for a former adult film impresario and a staff writer for a motorcycle magazine.
He is the author of numerous plays that have been performed in large and small theaters around the country and abroad, including Long Wharf Theater, Actors Theater of Louisville, Seattle Repertory, and Florida Stage. He has also written a number of screenplays, including Savage, a cheesy vehicle for obscure French kickboxer Olivier Gruner, and Cuba Mine, an original screenplay that became, without his knowledge, the basis for Dirty Dancing: Havana Nights.
In 1997, Peter joined the panel of a new news quiz show on NPR, that made its debut on-air in January of 1998. In May of that year, he became the host of the show. Since then, Wait Wait… Don't Tell Me has become one of the most popular shows on public radio, heard by two and half million listeners a week, on 450 public radio stations nationwide and via a popular podcast.
Mo Rocca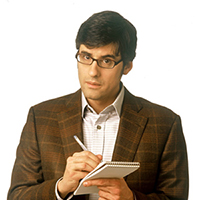 Humorist, actor and writer Mo Rocca is best known for his off-beat news reports and satirical commentary. Currently a contributor to CBS Sunday Morning with Charles Osgood and host of The Tomorrow Show with Mo Rocca on CBSNews.com, he's also a panelist on NPR's hit weekly quiz show Wait, Wait…Don't Tell Me! Rocca spent four seasons as a correspondent on Comedy Central's The Daily Show with Jon Stewart and four seasons as a correspondent on The Tonight Show with Jay Leno.
The former president and author of Harvard University's Hasty Pudding Show, Rocca is no stranger to the stage, where his credits include the roles of Vice Principal Douglas Panch in Broadway's The 25th Annual Putnam County Spelling Bee, and Doody on the Southeast Asia Tour of Grease.
John Bird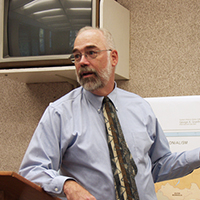 Dr. John Bird is a noted scholar on Mark Twain. He is the author of Mark Twain & Metaphor, an investigation into the author's use of figurative language. Bird also acts as the Editor of "The Mark Twain Annual" and is a Professor of English at Winthrop University in Rock Hill, South Carolina.
Promotional Materials
Firoozeh Dumas (2009)
February 13, 2009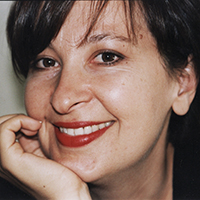 Firoozeh Dumas was born in Abadan, Iran and, in the 1970's, moved to SouthernCalifornia with her family. She later attended UC Berkeley where she met and married a Frenchman.
Orange County Reads One Book selected Funny in Farsi as its book of the year for 2004, as did the city of Whittier in 2005 and the cities of Cape Ann, MA and Palo Alto, CA in 2006. Funny in Farsi is now on the California Recommended Reading List for grades 6 – 12, and is used in many junior high, high schools, and universities. Her commentaries have been broadcast on NPR and published in the Los Angeles Times, the New York Times, San Francisco Chronicle Magazine, and Lifetime Magazine.
In April 2005, Firoozeh's one-woman show, "Laughing Without an Accent" opened in Northern California to sold out audiences and ran at Theatreworks in MountainView, California in 2006.
Firoozeh has traveled the country reminding us that our commonalities far outweigh our differences…and doing so with humor. She has spoken in conferences, schools, churches, Jewish Temples and Islamic centers. Her travels have taken her from the East Coast to the West Coast, from Harvard University to UCLA. Everywhere she has gone, audiences have embraced her message of shared humanity and invited her back for more.
Promotional Materials
Kerry Driscoll (2008)
April 26, 2008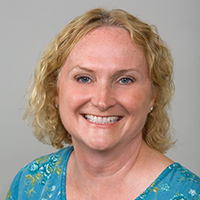 A much-in-demand Twain scholar and frequent lecturer at the Mark Twain House and Museum in Hartford, Conn., Driscoll's specialty is Twain's evolving attitude toward, and conflicting representation of, Native Americans in his work. She was awarded a fellowship from the National Endowment for the Humanities in 2007 to work on a book whose title will be Mark Twain among the Indians.
Driscoll is a regular contributor to the Mark Twain Journal and the American Literature Association.
Promotional Materials
Attendance: 75
Bob Hirst (2008)
February 7, 2008
As general editor and curator of the Mark Twain Project and Papers, Hirst manages the vast archive of Twain's personal manuscripts, letters, and documents held in the Bancroft Library at the University of California at Berkeley. He earned his B.A. in English from Harvard, and M.A. and Ph.D. from the University of California, Berkeley. He has served as the general editor of authoritative editions of Twain's work, ranging from Adventures of Huckleberry Finn to Is He Dead?,a Twain play now revived as a bona fide Broadway success.
Is He Dead?, written in 1898, was never performed in Twain's lifetime but is receiving rave reviews in its Broadway debut this year. The play, a comedy about art, friendship, and authenticity, was rediscovered five years ago by Twain scholar Shelley Fisher Fishkin, who was researching the Mark Twain Papers for another project. "Without Hirst's work as the curator ofTwain's papers, scholars such as Fishkin would never be able to edit texts such as Is He Dead? from Twain's original work, much less bring it to the public in the form of a Broadway hit," said Ben Click, director of the Twain Lecture Series.
The title of Hirst's Twain Lecture, "'Better Shove This in the Stove," is a take-off on what Twain said when his writings didn't bring income to him. After having no success in getting Is He Dead? produced in either Britain or the U.S., Twain said, "Put in the fire, God will bless you; I too."
Attendance: 175
Ron Powers (2007)
March 2, 2007
On March 2, 2007, Ron Powers delivered the inaugural Twain Lecture, entitled "Mark Twain: Making Him Fresh Again," in St. Mary's Hall.
Promotional Materials
Attendance: 175