VOICES Spring 2020 Schedule
Thursday, January 30: Joe Hall (SMCM Alumnus) (DPC, 8:15 PM)
Joe Hall is a writer, teacher, and researcher in Buffalo and Ithaca, New York. Joe has authored three collections of poetry: Someone's Utopia, The Devotional Poems, and Pigafetta Is My Wife (Black Ocean 2013 & 2010). With Chad Hardy, he co-authored The Container Store Vols I & II (SpringGun 2012). With Cheryl Quimba, he co-authored May I Softly Walk (Poetry Crush 2014). With Ryan Kaveh Sheldon and Angela Veronica Wong, he participates in Hostile Books, a publishing collective dedicated to radical materiality. His poems have been translated into Dutch and he has done readings at universities, bars, squats and rivers in most of the 50 states as well as Canada and Washington, DC. Hall has taught community based creative writing workshops through the Worker Center in Buffalo and Just Buffalo Literary Center. Joyous Shrub 666, a 3 piece surf punk outfit, tolerates his bass playing.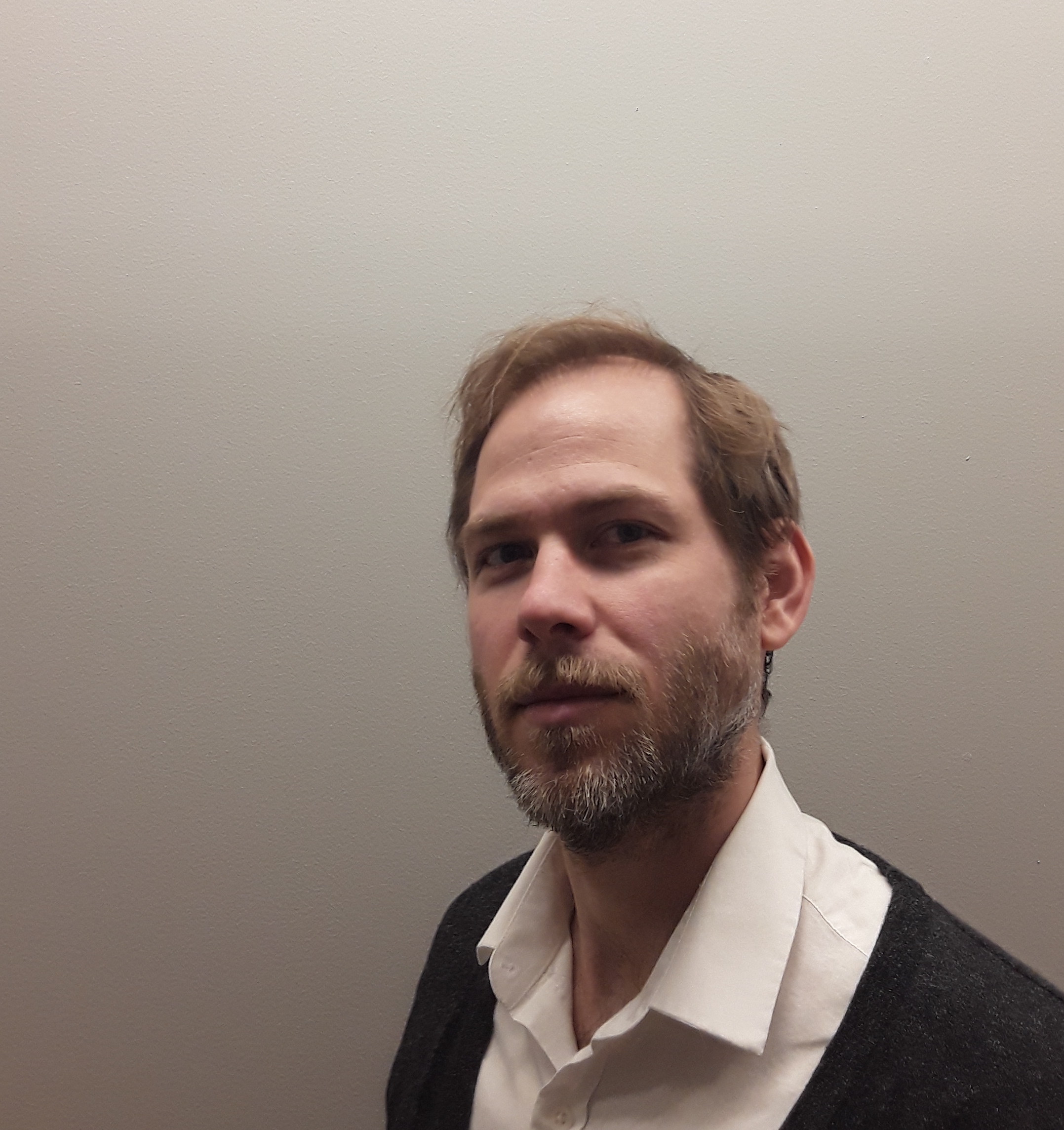 ---
Thursday, February 20: r. erica doyle (DPC, 8:15)
r. erica doyle was born in Brooklyn to Trinidadian immigrant parents. Her debut collection, proxy (Belladonna* Books, 2013), won the 2014 Norma Farber First Book Award from the Poetry Society of America and was a Finalist for the Lambda Literary Award in Lesbian Poetry. Her work has been anthologized in Best American Poetry, Our Caribbean: A Gathering of Gay and Lesbian Writing from the Antilles, Gumbo: A Celebration of African American Writing, Bum Rush the Page: A Def Poetry Jam, Gathering Ground: A Reader Celebrating Cave Canem's First Decade and Voices Rising: Celebrating 20 Years of Black Lesbian, Gay, Bisexual and Transgender Writing. Erica received her MFA in Poetry from The New School, and lives in New York City, where she is an administrator in the NYC public schools and facilitates Tongues Afire: A Free Creative Writing Workshop for queer women and trans and gender non-conforming people of color.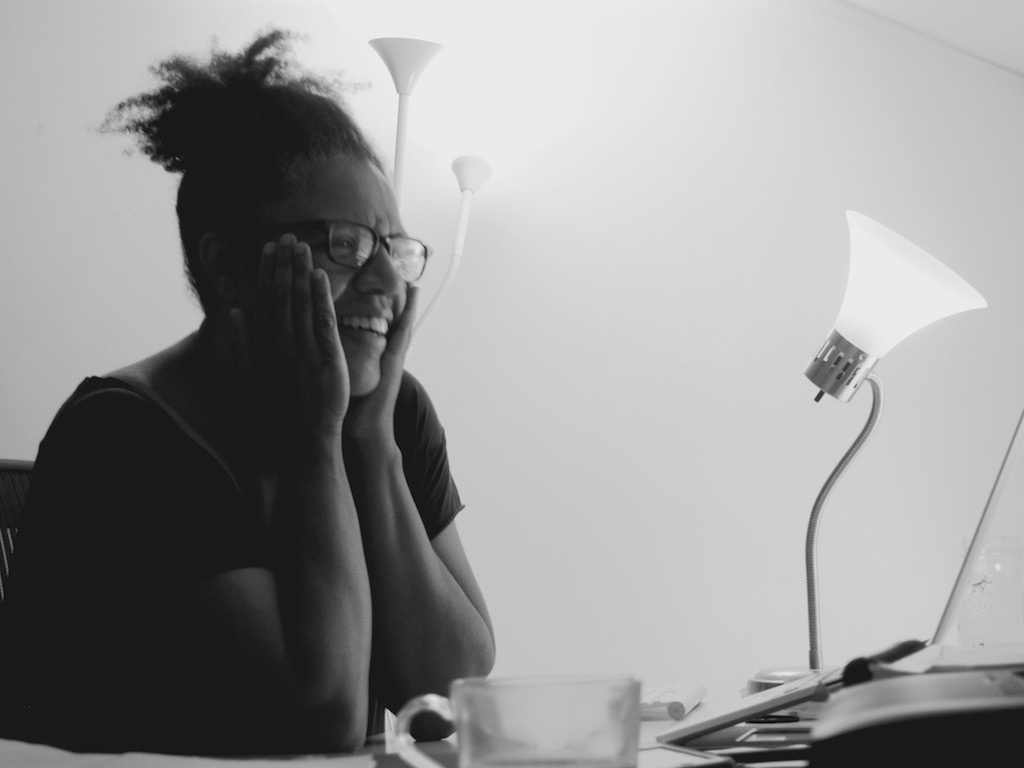 ---
Saturday, February 29, Lucille Clifton Award: Naomi Shihab Nye and Danusha Laméris (7:30 PM, DPC)
Please note a conversation between the poets will be also held 2:30-4 PM, place TBA.
Naomi Shihab Nye was born to a Palestinian father and an American mother and grew up in St. Louis, Jerusalem, and San Antonio. Drawing on her Palestinian-American heritage, the cultural diversity of her home in Texas, and her experiences traveling in Asia, Europe, Canada, Mexico, and the Middle East, Nye is the author and/or editor of more than 30 volumes. Her books of poetry include 19 Varieties of Gazelle: Poems of the Middle East , A Maze Me: (Poems for Girls, ) and There Is No Long Distance Now (a collection of very short stories). Other works include several prize-winning poetry anthologies for young readers, including  This Same Sky, The Space Between Our Footsteps: Poems & Paintings from the Middle East. collection of poems for young adults entitled Honeybee won the 2008 Arab American Book Award Her new book of poems is The Tiny Journalist  (BOA Editions Ltd., April 2019).
Danusha Laméris lives in Santa Cruz, California, where, after completing a B.A. in Studio Art at U.C. Santa Cruz. She was born in Massachusetts and raised in California. She has also studied at the Squaw Valley Writers Workshops and with the poets  Ellen Bass, Dorianne Laux and Joseph Millar, among others. Her work has been published, or is forthcoming in Best American Poetry, The American Poetry Review, The New York Times Magazine, New Letters, Ploughshares, The Gettysburg Review, The SUN, Tin House. and In a Fine Frenzy: Poets Respond to Shakespeare among others venues.. Her second book, Bonfire Opera, is coming out with University of Pittsburgh Press in spring 2020.
VOICES gratefully acknowledges that this event is organized and funded by the Office of the President.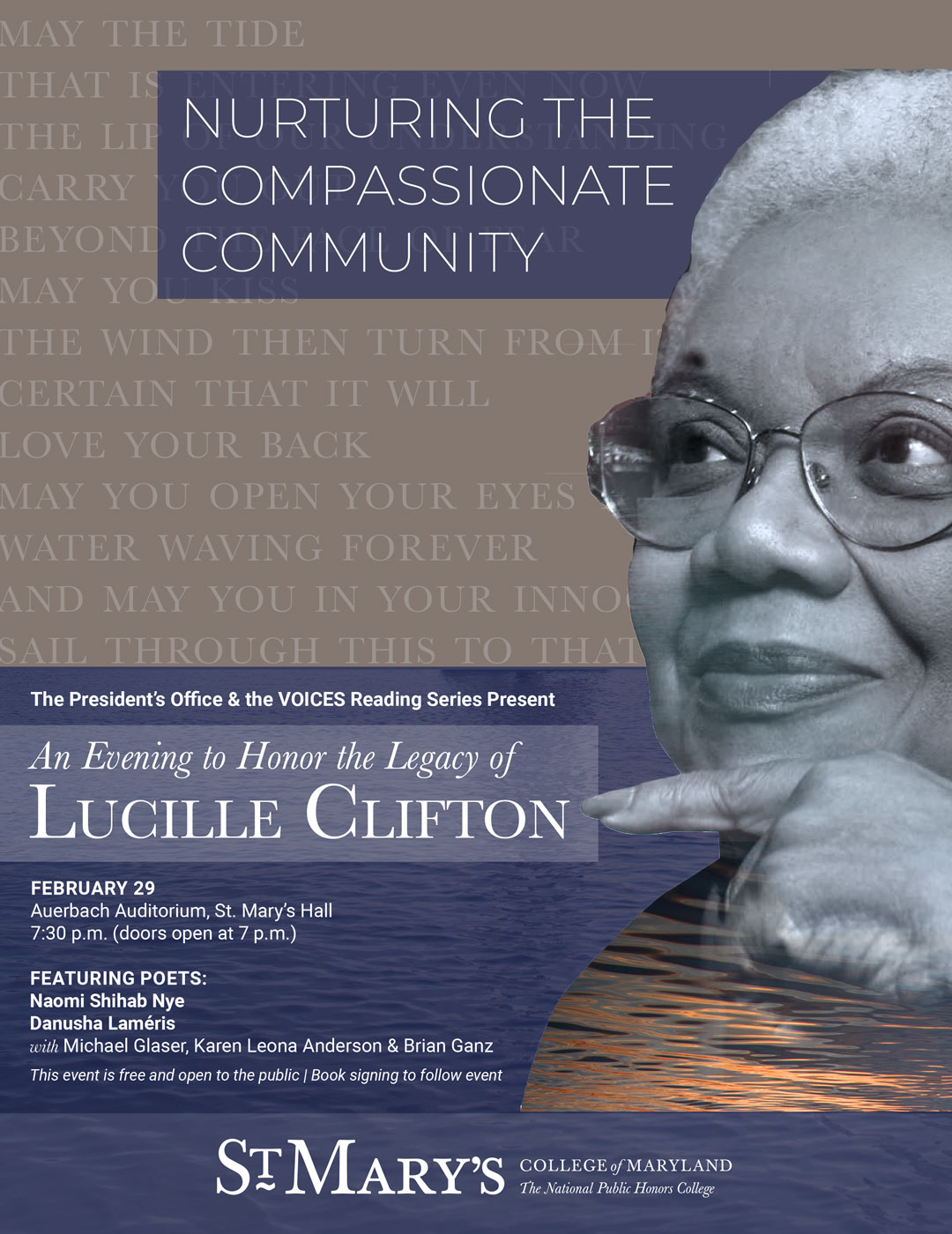 ---
Thursday, April 9: Student Selected Reader Alexandra Elle (DPC, 8:15 PM)
Alexandra Elle is an author & wellness consultant living in the Washington, DC metro area with her husband and children. Writing came into her life by way of therapy and the exploration of healing through journaling. Quarterly, Alex teaches workshops and retreats centered around assisting others in finding their voices through storytelling, poetry, and narrative writing rooted in truth without shame. Her mission is to build community & self-care practices through literature & language. She is currently an author at Chronicle Books.
Alex is the author of Words From A Wanderer, Love In My Language, and Neon Soul, as well as #ANote2Self Meditation Journal, Growing in Gratitude Journal: 150 Days of Giving Thanks, and Today I Affirm: A Journal That Nurtures Self-Care. She also hosts the hey, girl. podcast.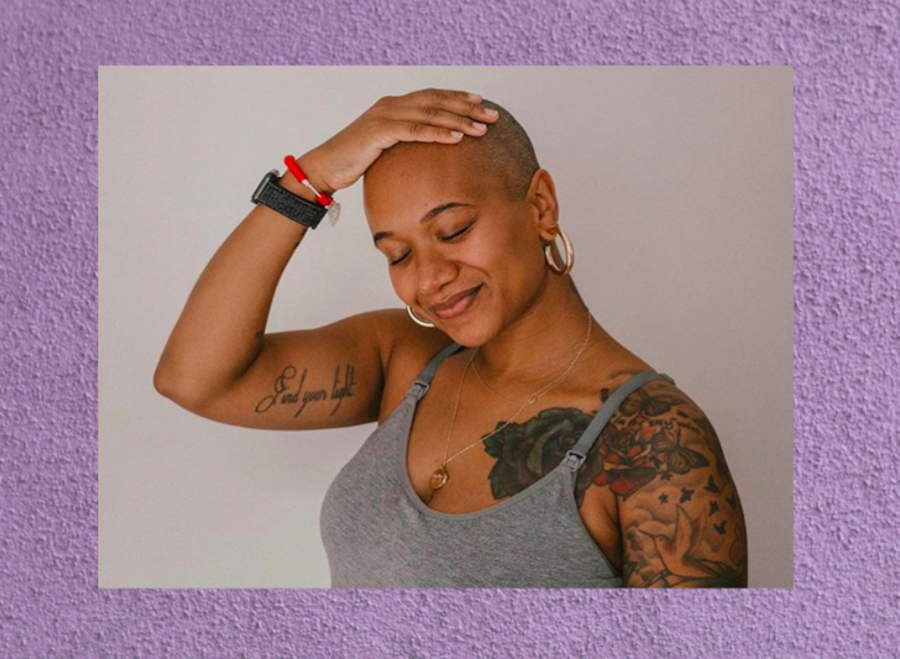 ---
Thursday, April 23: Stephen Schottenfeld and Greg Downs (DPC, 8:15 PM)
Please note that the Department of History will host a lecture by Greg Downs on Wednesday, 4/23, time and place TBA.
Stephen Schottenfeld has published a novel, Bluff City Pawn, with Bloomsbury USA. He has completed a story collection, Miss Ellen Jameson Is Not Deceased, and he is currently at work on his next novel. His narratives often trace the work lives of his characters—pawnbrokers, postal carriers, telephone repairmen, home inspectors, police detectives, clothing manufacturers, trailer-park owners, to name a few—and explore how these professions bring an individual into a unique set of experiences and conflicts and expressions. His stories have been published in numerous literary magazines and have garnered a Michener/Copernicus Society of America grant, a Halls Fiction Fellowship from the University of Wisconsin at Madison, a Shane Stevens Fellowship in the Novel from the Bread Loaf Writers' Conference, and special mentions in both the Pushcart Prize and Best American Short Stories anthologies.
Greg Downs is the author of the Flannery O'Connor Award-winning short story collection, Spit Baths, published in 2006 by the University of Georgia Press and of the history book Declarations of Dependence published in 2011 by the University of North Carolina Press. Spit Baths has been called "masterful" and "rich and mesmerizing" by the Philadelphia Inquirer; a "founding myth for a racially integrated South" by the San Francisco Chronicle; and a "luminous new collection" by Small Spiral Notebook. Downs' stories have been published in numerous literary magazines such as the Black Warrior Review, Glimmer Train, and Meridian,. He graduated from the University of Iowa Writers' Workshop, which awarded him a James Michener/Copernicus Society of America fellowship. His writing has been called "thoroughly original and completely authentic" by fellow Kentucky native Fenton Johnson.
Along with his fiction writing, Downs is also an historian, with a Ph.D. from the University of Pennsylvania, where his dissertation supervisor was historian Steven Hahn. He studies 19th-century American political culture, and is an associate professor at the University of California, Davis.[1] Declarations of Dependence was called "brilliant, imaginative, and deeply researched" by historian Scott Nelson, a "rare achievement" by historian Laura Edwards, and a "carefully crafted and deeply researched study" by Civil War historian James M. McPherson.
VOICES gratefully acknowledges the support of Arts Alliance, the Lecture and Fine Arts Committee, the Department of History, and the Department of English.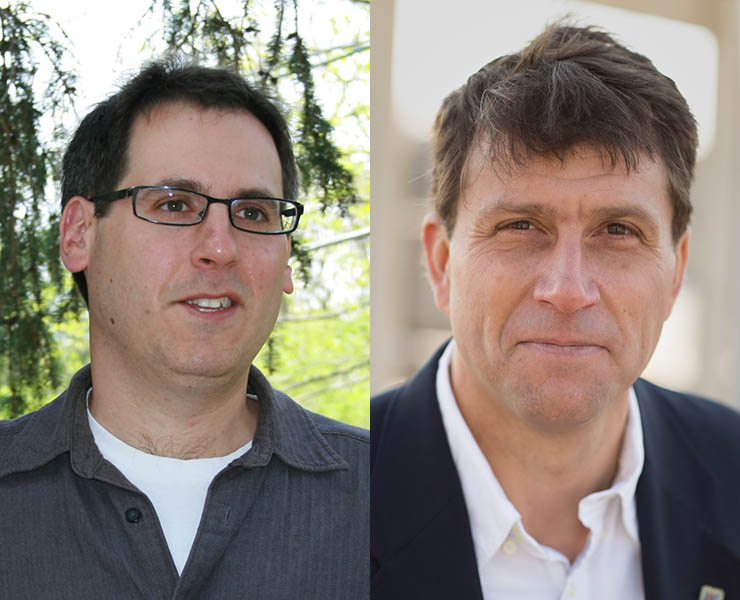 ---
2019 Fall Events
heidi andrea restrepo rhodes
Thursday, September 19, 2019: DPC 8:15 PM
Please join us for a reading of recent poetry by heidi andrea restrepo rhodes! Co-sponsored with ILC and introduced by Professor José Ballesteros.
heidi andrea restrepo rhodes is a queer Colombian/Latinx poet and scholar. Her first full-length collection The Inheritance of Haunting (2019) was chosen by Ada Limón for the 2018 Andrés Montoya Poetry Prize and published by University of Notre Dame Press. Her poetry has been published or is forthcoming in Poetry, Hayden's Ferry Review, Raspa, Word Riot, and Nat.Brut among other places. She was a semi-finalist for the 2017 92-Y/Unterburg Poetry Center Discovery Contest, and a quarter-finals judge for the 2017 Youth Speaks/Brave New Voices National Poetry Slam Competition. A 2018 VONA alum, and currently a doctoral candidate in political theory at the CUNY Graduate Center in New York City, she grew up in California and lives in Brooklyn. Instagram: @vessels.we.are
VOICES gratefully acknowledges the support of Arts Alliance, the Lecture and Fine Arts Committee and the Department of English.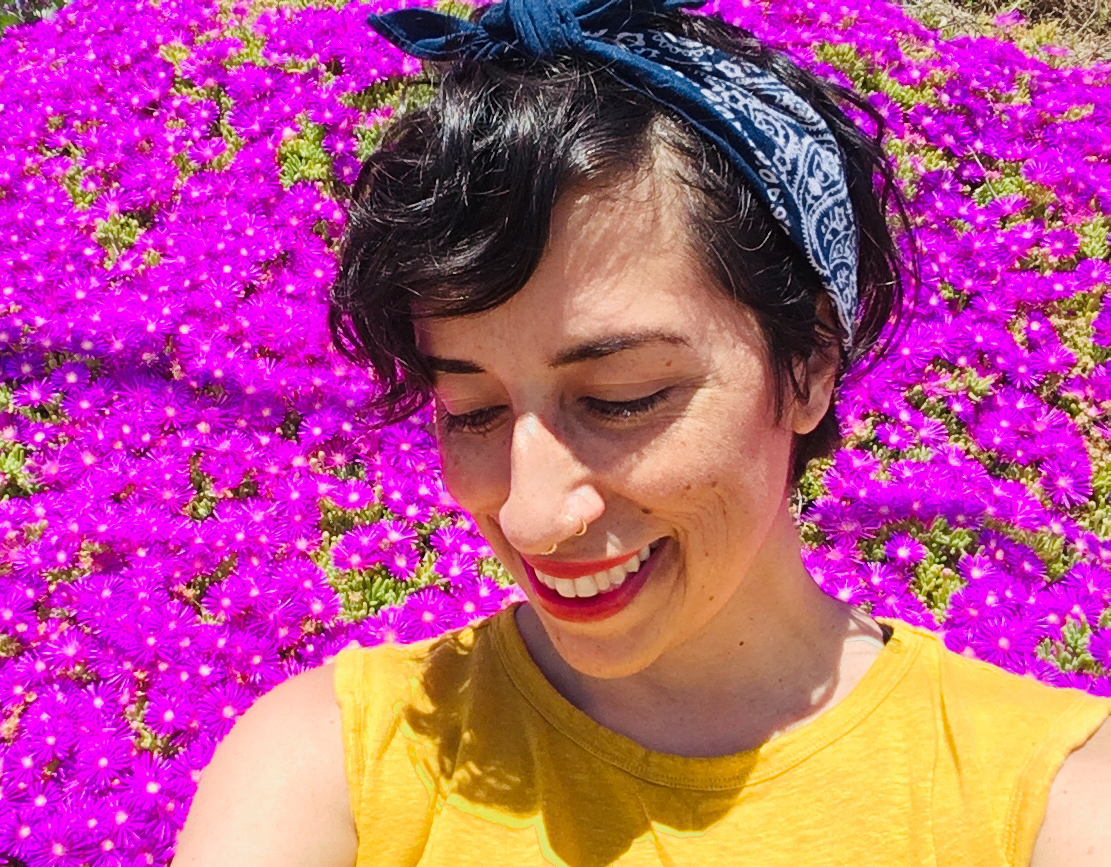 ---
Michael Waters and Mihaela Moscaliuc
Thursday, October 3, 2019: DPC, 8:15 PM
Please join us for a reading of recent poetry by Michael Waters and Mihaela Moscaliuc!
Mihaela Moscaliuc was born and raised in Romania. She is the author of the poetry collections Immigrant Model (University of Pittsburgh Press, 2015) and Father Dirt (Alice James Books, 2010), translator of Carmelia Leonte and Liliana Ursu, and editor of Insane Devotion: On the Writing of Gerald Stern (Trinity University Press, 2016). The recipient of a Fulbright fellowship to Romania, Moscaliuc is associate professor of English at Monmouth University (New Jersey).
Michael Waters is a 2017 Guggenheim Fellow. His books of poetry include The Dean of Discipline (University of Pittsburgh Press, 2018) and Celestial Joyride (2016), Gospel Night(2011), Darling Vulgarity (2006—finalist for the Los Angeles Times Book Prize) and Parthenopi: New and Selected Poems (2001—finalist for the Paterson Poetry Prize) from BOA Editions. His new book, Caw, will appear from BOA in 2020. Recipient of five Pushcart Prizes and fellowships from the National Endowment for the Arts, Fulbright Foundation, and NJ State Council on the Arts, he teaches at Monmouth University and in the Drew University MFA Program, and lives in Ocean, NJ.
VOICES gratefully acknowledges the support of Arts Alliance, the Lecture and Fine Arts Committee and the Department of English.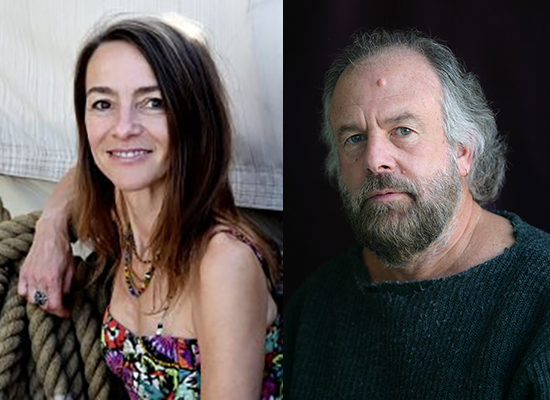 ---
Bryna Cofrin-Shaw
Thursday, October 24, 2019: DPC, 8:15 PM
Please join us for a reading of recent work by Bryna Cofrin-Shaw! Co-sponsored with Environmental Studies.
Bryna Cofrin-Shaw is a fiction and environmental writer from Brooklyn, New York, where she is the recipient of a 2019 Center for Fiction Emerging Writers Fellowship. Her work has appeared in the Colorado Review, American Literary Review, Epiphany, and elsewhere. She is the recipient of the 2019 Nelligan Prize for short fiction, and has received fellowships and residencies from the Kimmel Harding Nelson Center for the Arts, Good Hart, and VCCA. Her fiction is influenced by her work as an environmental activist and her research on climate, development, and gender within the UN Framework Convention on Climate Change. She is currently at work on a novel that explores queer family-building and intimate politics in the age of ecological crisis.
VOICES gratefully acknowledges the support of Arts Alliance, the Lecture and Fine Arts Committee and the Department of English.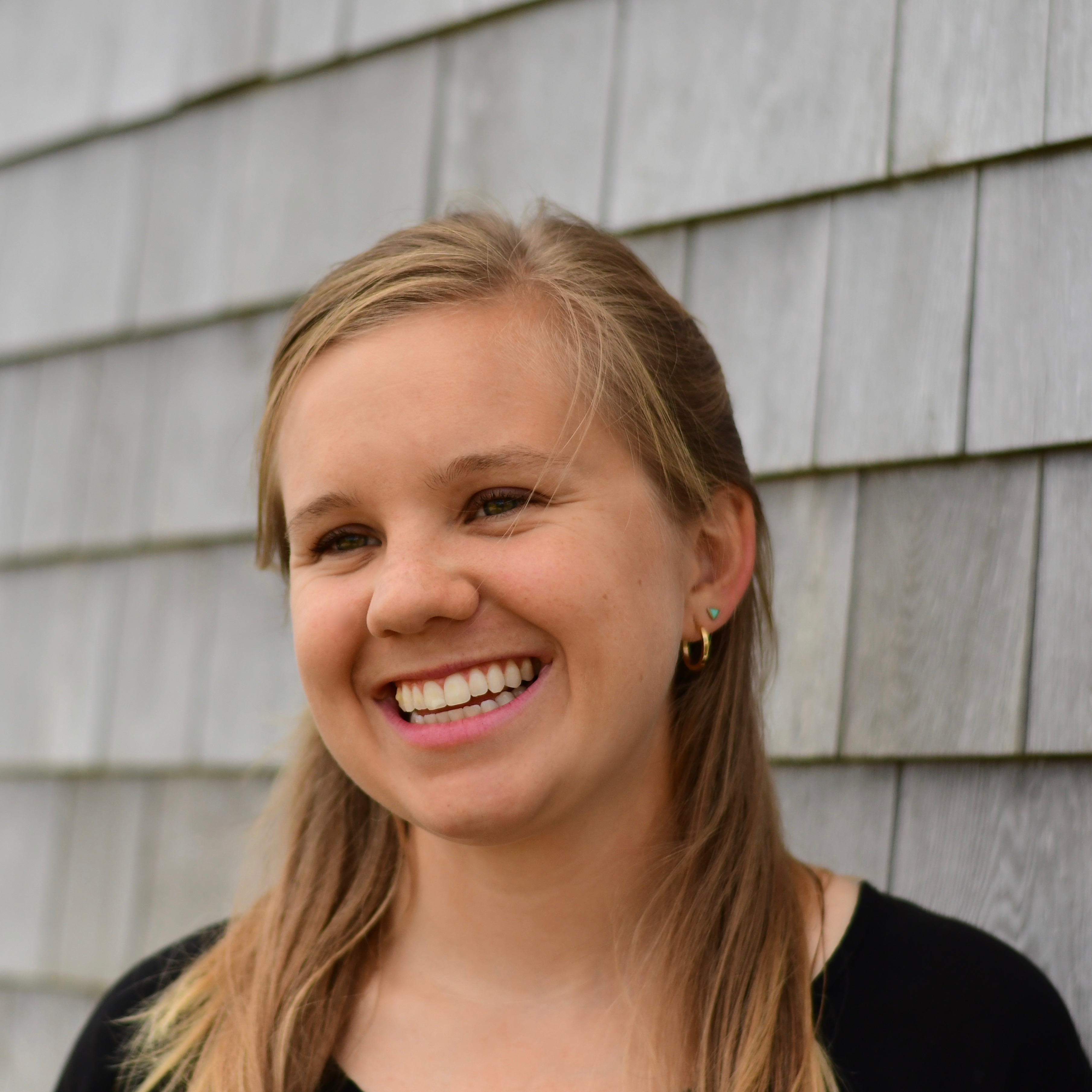 ---
Laurie Foos
Thursday, November 14, 2019: DPC, 8:15 PM
Please join us for a reading of recent fiction by Laurie Foos! Introduced by Professor Jennifer Cognard-Black.
Laurie Foos is the author of Ex Utero, Portrait of the Walrus by a Young Artist, Twinship, Before Elvis There Was Nothing, The Giant Baby, The Blue Girl, and most recently, Toast. Her non-fiction has appeared in Brain, Child and So Glad They Told Me: Women Get Real About Motherhood, among others, and her short fiction has appeared in numerous magazines and anthologies including Wreckage of Reason: XXperimental Women Writing in the 21st Century. She teaches in the BFA program at Goddard College and in the MFA program at Lesley University.
VOICES gratefully acknowledges the support of Arts Alliance, the Lecture and Fine Arts Committee and the Department of English.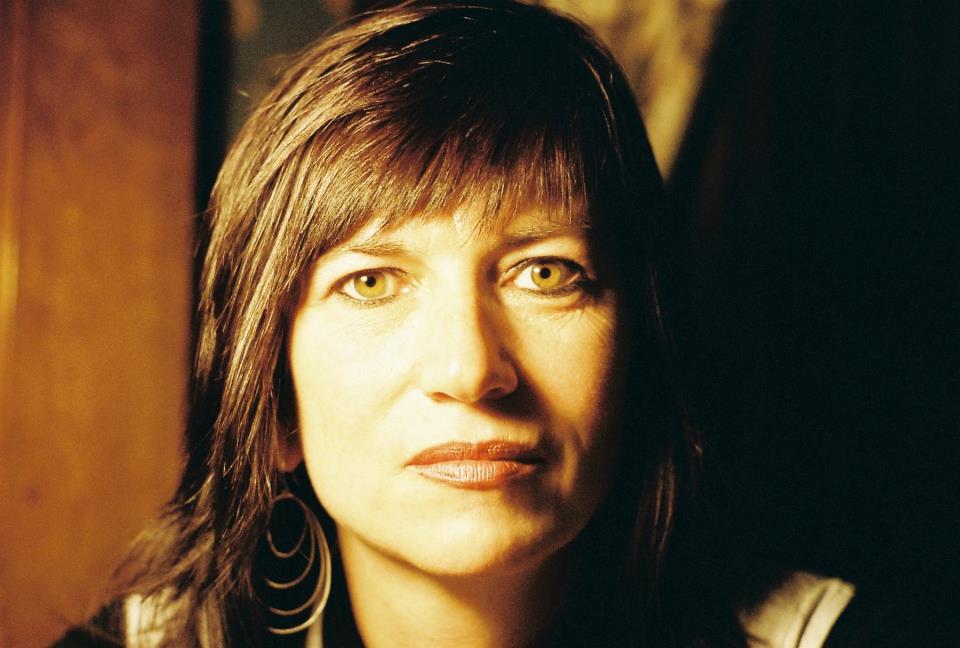 ---
SMCM Faculty Reader Nadeem Zaman
Thursday, December 5, 2019 DPC, 8:15 PM
Please join us for a reading from a newly published novel with SMCM faculty reader Nadeem Zaman! Introduced by Professor Jerry Gabriel.
Nadeem Zaman is the author of the novel In the Time of the Others and the short story collection Up in the Main House and Other Stories. His fiction has appeared in journals in the US, Hong Kong, India, and Bangladesh. He is currently Visiting Lecturer in the English Department at St. Mary's College of Maryland.
VOICES gratefully acknowledges the support of Arts Alliance, the Lecture and Fine Arts Committee and the Department of English.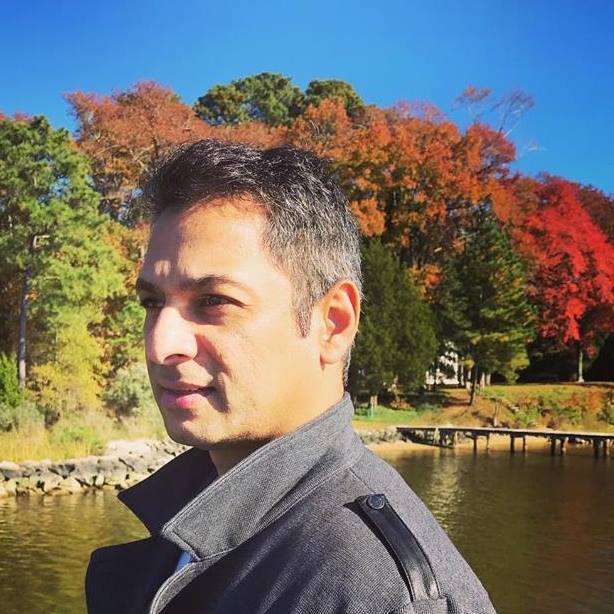 ---
About
The VOICES Reading Series, established by poets Lucille Clifton and Michael Glaser over 30 years ago, features poets, fiction writers, and nonfiction writers and is intended to bring accomplished writers to the campus to interact with students and faculty. Invited writers read their works throughout the semester on Thursday evenings at 8:15 P.M at Daugherty-Palmer Commons, and all readings are free and open to the public. Once or twice a month, authors give a short reading and then respond during a brief question and answer period. Each reading is followed by a reception, where students and faculty can mingle with the author and other interested writers and readers. The author's book(s) are also sold during the reception and can be signed by the author. Luminaries such as Mark Doty, Elizabeth Alexander, Toni Morrison, and Naomi Shihab Nye have read in the series.
Information on events are posted throughout campus, and emails are sent out near the date of the readings; please contact the director, Karen Leona Anderson (klanderson@smcm.edu) if you would like to be added to these notifications. In addition, all the events and information on the authors can be found at our Facebook page: Creative Writing Resources at St. Mary's College of Maryland.