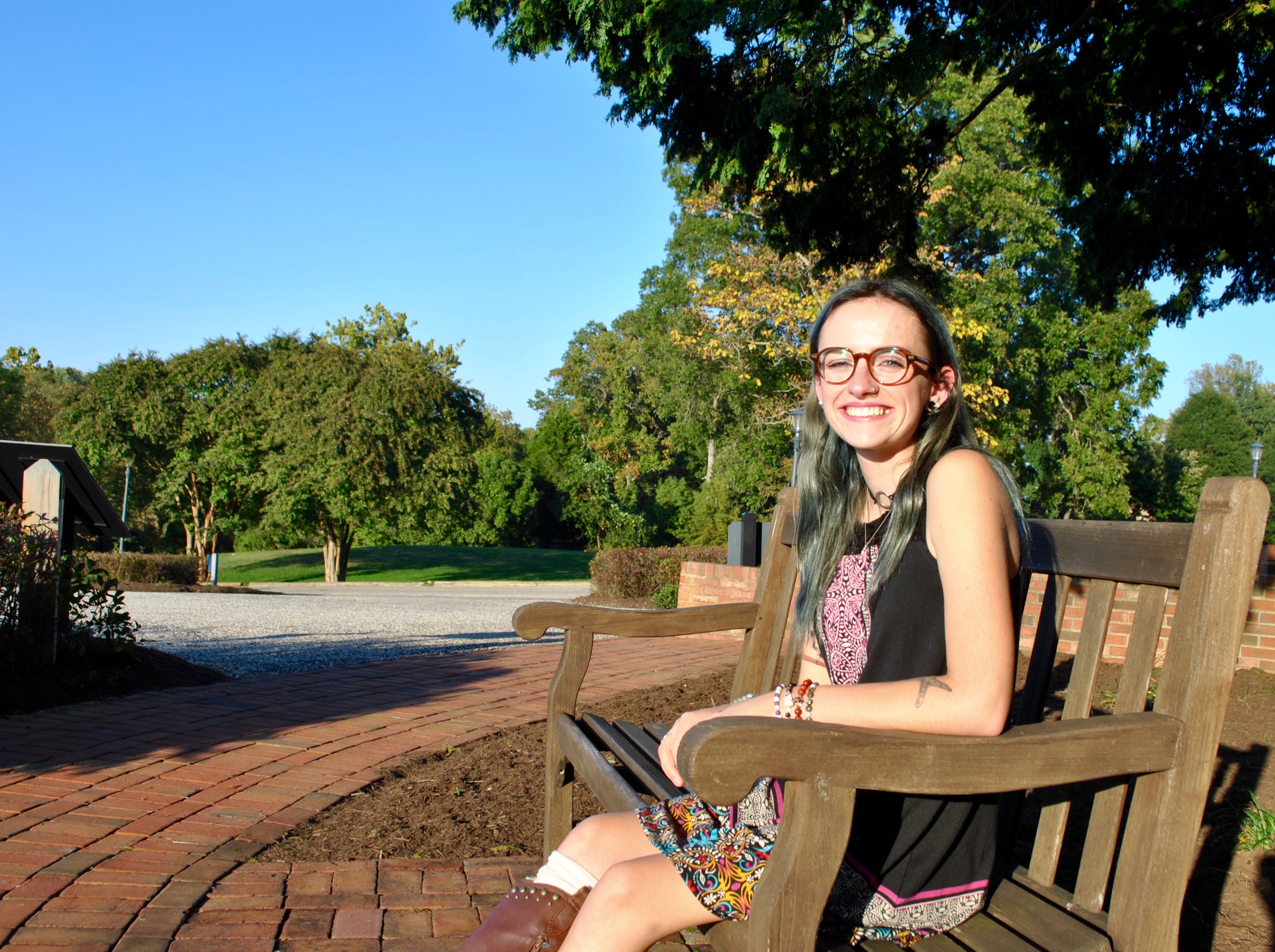 Ivy Rose Smith '17
Art and Anthropology Major
"Without St. Mary's I would've never been able to grow into the leader and mentor I am today."
Growing up in an economically disadvantaged household with no college graduates in her family, Ivy Rose Smith said "going to college only felt like a dream, with graduating from college seemingly like a far-off fairy tale."
With support from scholarship funds which have enabled her to attend St. Mary's College of Maryland for four years, double majoring in art and anthropology, that dream became a reality.
She was also able to get involved with activities and events that associated with her many interests including environmentalism, feminism, nature, construction and being on or near water.
While at the public honors college she actively participated in many clubs and activities including being the manager for the men's rugby team, getting involved with offshore sailing, serving as a DeSousa-Bent mentor and being a student ambassador as well as an orientation leader.
"Without St. Mary's I would've never been able to grow into the leader and mentor I am today."
As she prepares for graduation, Smith sees herself taking what she learned at St. Mary's and applying it as she continues her journey on a path with many options including working with sustainable construction, honey bee restoration, being a park ranger or even an artist in residence at a state or national park.
This Landers DeSousa-Brent scholar from Monkton, Md., learned that with a little help, and the generosity of others "dreams can come true," and "fairytales can become reality."
Recently Smith sat outside the admissions office where she said her journey at St. Mary's College began.
There, on what has become her favorite bench on campus, she sat for an hour and watched the night sky.
"As I reminisced on my time here at St. Mary's with tears in my eyes, I saw three shooting stars soar through the atmosphere. The shooting stars reminded me of how special this place is. St. Mary's College not only teaches you art and anthropology and environmental studies but to also appreciate the smallest things in life, like little bits of rocks burning up in our sky. I wouldn't trade my experience here for anything else in the world…"