The Dedication of the Commemorative to Enslaved Peoples of Southern Maryland
The program for the Commemorative dedication can be downloaded here or viewed below.
For optimal viewing, play at full screen.
The meaning of From Absence to Presence: History tells the story of slavery from the landowner's view; this Commemorative confronts slavery from the perspective of the enslaved. The artists of this immersive art experience (Shane Allbritton and Norman Lee of RE:site) explain that "…the tectonic form of a slave quarter materializes from the ground up evoking how this history was uncovered from archaeological research — making the invisible visible."  They add, "…the illuminated sculptural quarter appears as a beacon that becomes an eternal vigil to the memory and resilience of the enslaved people who once lived, loved, worked and resisted on the grounds of St. Mary's College."
Opening Music
Kehembe V. Eichelberger, mezzo soprano
Eichelberger is an associate professor of classical and jazz voice at Howard University.
WELCOME
Tuajuanda C. Jordan, PhD
President, St. Mary's College of Maryland
REFLECTIONS ON THE COMMEMORATIVE
Governor of Maryland Larry Hogan (R-Md.)
Maryland State Delegate/Speaker of the House Adrienne A. Jones (D-Md.)
Maryland State Delegate Brian M. Crosby (D-Md.)
Board President United Committee for Afro-American Contributions
Michael Brown
U.S. Senator Ben Cardin (D-Md.)
SILENT FIELDS & LIVING TEMPLES
The history of the Commemorative dates back to summer 2016 when remains of slave quarters were discovered during archaeological site work in advance of construction of the Jamie L. Roberts Stadium. President Tuajuanda C. Jordan immediately formed focus groups comprised of students, faculty, staff and community members to decide the appropriate way to honor the slave quarter artifacts discovered. Once it was decided to erect a structural tribute, President Jordan formed a process whereby the campus community and external community members could learn about and vote on designs submitted for creating a reflective memorial. In March 2019, the design firm RE:site was selected to build the Commemorative. In October 2020, installation on the campus began, leading toward the dedication of The Commemorative to Enslaved Peoples of Southern Maryland. In this segment historical and present-day images are integrated with comments from the following:
Tuajuanda C. Jordan, president
Jeffrey Coleman, professor of English
Julia A. King, professor of anthropology
Kent Randell, associate librarian and archivist
Garrey Dennie, associate professor of history
ERASURE POETRY & POET QUENTON BAKER
The Commemorative project aims to lend voice to those who've been silenced. Poetry holds a significant and important history at St. Mary's College of Maryland, with two former poet laureates of Maryland on our faculty (Lucille Clifton and Michael Glaser), a past president who is a poet (Edward "Ted" Lewis), an active poetry faculty and long-standing VOICES reading series.
The designers used historical documents, archaeological research and slave folklore to recontextualize how we examine this shared history. Poet Quenton Baker drew upon actual slave advertisements and runaway slave notices from Southern Maryland to create the redacted words of erasure poetry etched onto the exterior of the Commemorative. In this segment, Baker explains his process and then reads three erasure poems that are imbedded on the Commemorative walls.
Quenton Baker's narration of all 12 of his poems can be heard on the Commemorative website.
REFLECTIONS ON THE COMMEMORATIVE
U.S. Senator Chris Van Hollen (D-Md.)
Baltimore City Council President and Mayor-elect Brandon M. Scott (D-Md.)
U.S. Congressman and SMCM Board of Trustee Member Steny Hoyer (D-Md.)
St. Mary's County Commissioner Eric Colvin
St. Mary's Board of Trustees Chair Lex Birney
THE COMMEMORATIVE RISING
Introduction by Nick Abrams
St. Mary's College of Maryland Board of Trustee member
Designed by Shane Allbritton and Norman Lee of Re:site, the Commemorative is an immersive art experience to honor the story of resilience, persistence and creative problem-solving that defined the lives of the enslaved individuals that lived in St. Mary's City between 1750 and 1815. The structure, inspired by the "ghost frame" architecture at Historic St. Mary's City, combines tropical hardwood and polished steel to create an exterior surface that projects to the viewer the erasure poetry of Quenton Baker.
FROM ABSENCE TO PRESENCE
The Honorable Sven Erik Holmes
Former U.S. District Judge
Immediate Past Chair, SMCM Board of Trustees
Trustee Holmes explains how the Commemorative is a testament to freedom and equality and that by committing to bring it to life, the College has made a declaration for equal justice for all. Holmes challenges all who experience the Commemorative "to more fully understand the history and to commit ourselves to a better future." He introduces the keynote speaker Jelani Cobb.
Keynote Address by Jelani Cobb, PhD
Billed as one of the clearest and smartest voices in today's conversations around race issues, Jelani Cobb is a staff writer for The New Yorker, a historian and a professor at Columbia University's Graduate School of Journalism. As a columnist, he received the Sidney Hillman Prize for Opinion and Analysis Journalism. He is the author of several books.
VOICES: WHAT DOES FREEDOM MEAN TO ME?
How can the Commemorative live on in our lives? How do we give voice to the freedom it represents? St. Mary's College of Maryland students and alumni were invited to share their personal thoughts on what freedom means to them. In this creative segment, their voices will give presence to the reflective nature of the Commemorative.
The views expressed are those of each individual and do not necessarily represent the views of St. Mary's College of Maryland.
A TRUE COLLABORATION
The credits pay tribute to the many who joined President Jordan in giving the Commemorative life. A special note of gratitude is given to those whose financial support made this project possible.
Governor Larry J. Hogan and the State of Maryland
Dr. Jeffrey J. Byrd and Mrs. Elizabeth A. Byrd
Maryland Heritage Areas Authority
Maryland State Arts Council
Southern Maryland Heritage Area
St. Mary's College of Maryland
CLOSING MUSIC:
Irvin D. Peterson, vocalist
Peterson is a member of the National Cathedral Gospel Choir and is retired from the United States Marine
Band, "The President's Own."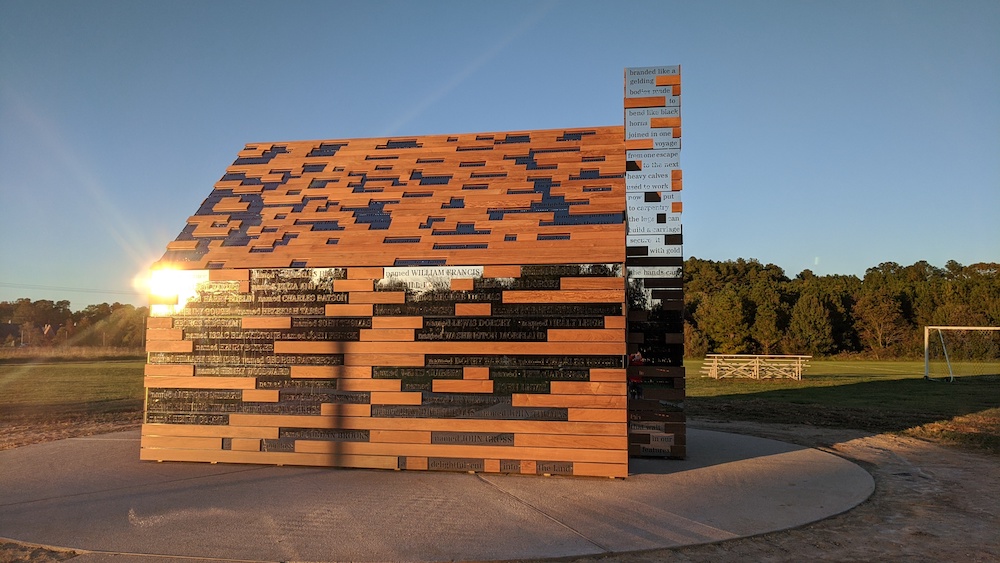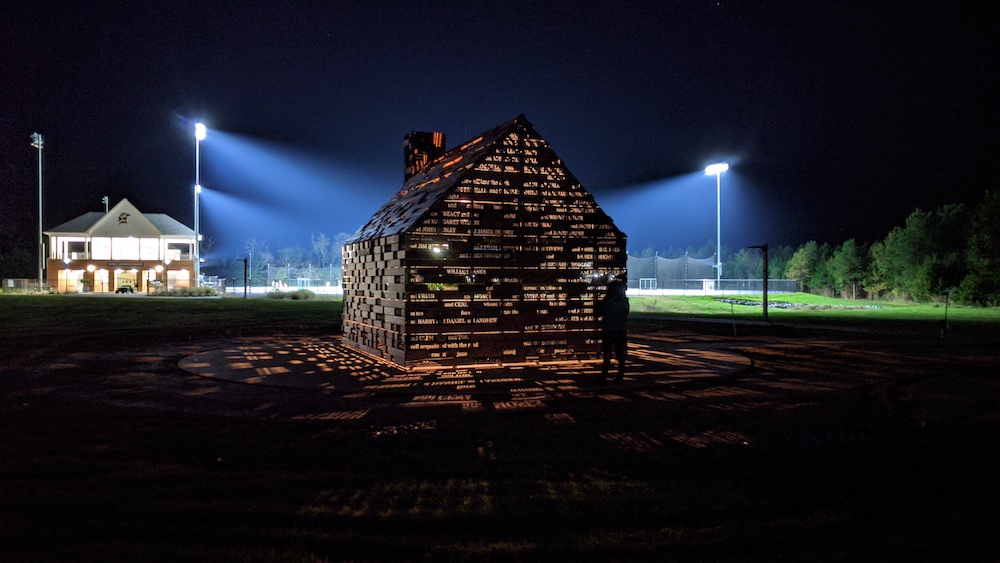 "One might not think that a cabin is the best way to commemorate enslaved peoples: roughhewn, one or two rooms, dirt floors – a quarter built to control those in bondage. But it was in that space that the enslaved linked their past and present, nourished their bodies and spirits, and created a profound way of life that, like a beacon, like Sojourner Truth's shooting star, transcended the immediacy of bondage, transformed the colonial and American landscapes, and shrouded all of us in an eternal light of faith, joy, and aspiration. Let it shine, let it shine."
–Iris Ford, associate professor of anthropology