Universal Human Rights Month ~ Film Screening and Discussion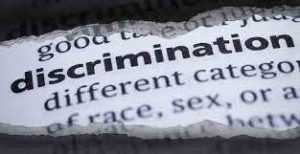 In recognition of Universal Human Rights Month, and as part of the ongoing Awareness Month Film project, IDEAA and the SMCM Library, are pleased to present "What's the Right Thing to Do? ~ Discrimination" as the December awareness month film screening and discussion event.
We invite the entire campus community to join us for a lunchtime screening on Thursday, December 16, at 12:00 pm, followed by an engaging and interactive discussion on embracing the values of others and strengthening our understanding and appreciation of the world.
Event Details:
– Thursday, December 16, 2021
– 12:00 pm – 1:00 pm (film is 45 minutes in length)
– Virtual (Zoom) / Registration required: https://smcm.zoom.us/meeting/register/tZEpdO-tqj4jGNwBKr8FKTsVvMHtlc6P21wf
About the Series:
In this 5-part series, Harvard Professor Michael Sandel challenges participants with difficult moral dilemmas, asking: What's the right thing to do? Participants are made to think about subjects including immigration, robotization, discrimination, income inequality, and privacy. Will they stick to their convictions or do they possess the capability to reconsider them?
About the Episode:
Is discrimination always unjustified? Danny Ghosen, Hajar Alariachi, and others go in search of an answer to the question: To what extent can and must you treat people equally?  Discrimination is a 45-minute documentary and part of the PBS series "What's the Right Thing to Do?".  This episode examines topics such as sexism, racism, and lookism, and an employer's right to hire (or not hire) for specific positions based on a candidate's physical characteristics.
On-demand Viewing: 
This film is available for on-demand viewing through the SMCM Library portal:  https://fod.infobase.com/p_ViewVideo.aspx?xtid=203110&tScript=0
(Must have valid SMCM ID to access Films OnDemand portal)
If you have questions or need further assistance, please contact Sarah Cannavo (slcannavo@smcm.edu) or Kat Ryner (khryner@smcm.edu).