Through the Lens
Youth Community Photography Project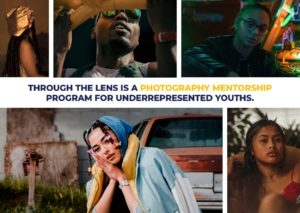 Accepting applications for Fall '22
The program begins on September 15, 2022
APPLY HERE
About Through the Lens:
In recognition of the increasing urgency to address equity issues, and to give voice to underrepresented communities, St Mary's College of Maryland's Division of Inclusive Diversity, Equity, Access, and Accountability (IDEAA), and the Art and Art History Department, in a joint initiative with St Mary's County Arts Council, are launching a photography mentorship program called Through the Lens.
This free-to-participate program is a hands-on learning opportunity for underrepresented youths ages 16-18 (grades 10-12), led by St. Mary's College students. Participants will reflect on their communities and voice their concerns through photography, also known as the photovoice method. They will learn to master the use of professional photography equipment, the opportunity to display their works in an exhibition, and a chance to earn 2 college credits on the successful completion of the program.
The photovoice method is a highly recognized participatory research method and a form of visual anthropology. College student mentors, under the guidance of St. Mary's College Assistant Professor of Photography Tristan Cai, design a set of lessons and photography prompts that foster critical consciousness and a sense of agency in our youths. Through choosing, discussing, and reflecting on the subjects of their photographs created in response to the prompts, our youths can be empowered and can come to a clearer understanding of the economic, social, psychological, and political forces that shape them. The pictures will teach, raise discourse, and foster understanding from the larger community. More importantly, photographs are easily understood and accessible to a wide range of audiences and the entire community through our public gallery and online exhibitions.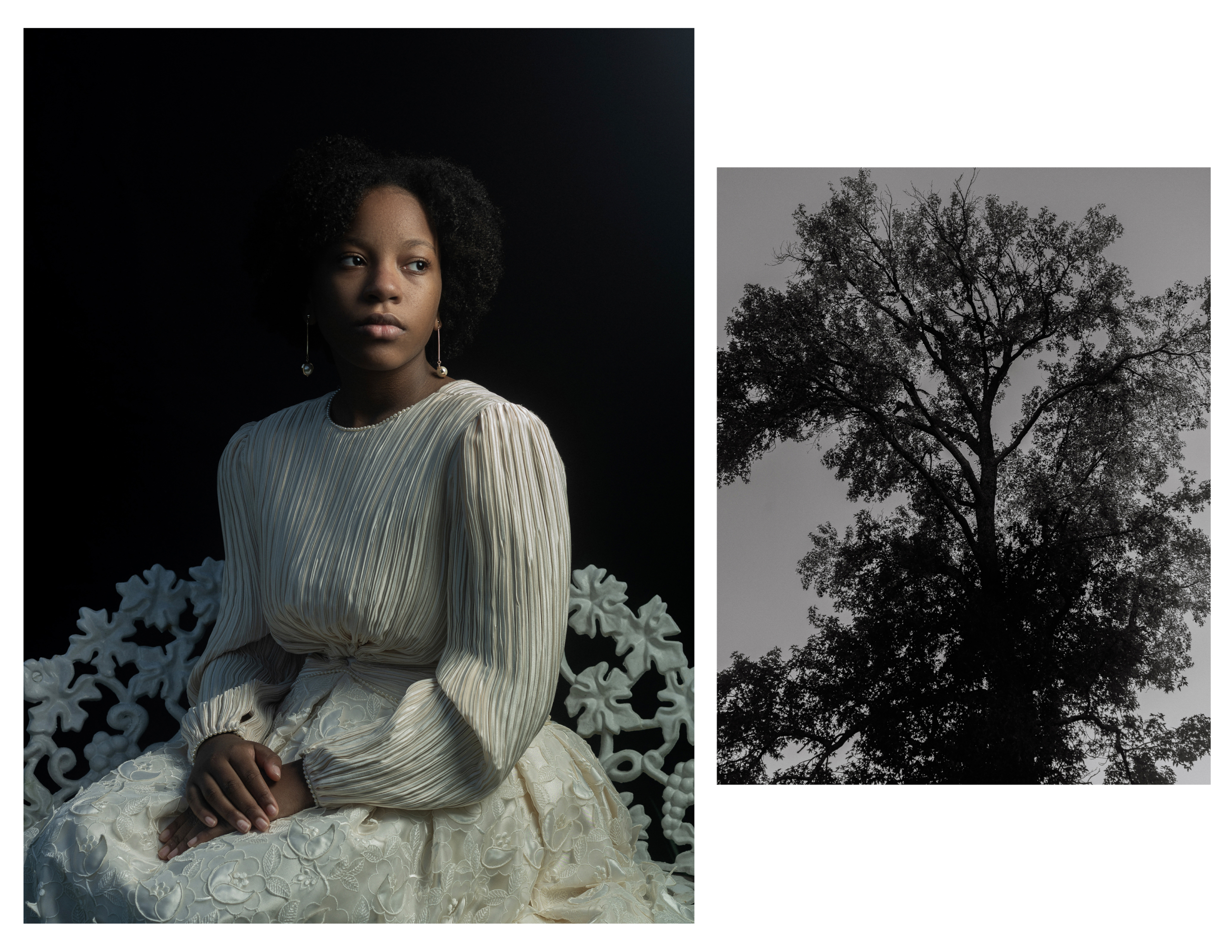 Image above by mentor Taj Reed

Through The Lens is a program for underrepresented youths including:
First-generation college students
Students eligible to receive Pell Grants and Pell Grant recipients
Ethnic minorities and students from diverse backgrounds
Students with disabilities
Program Objectives for high school participants
Empowerment in telling stories of their own communities
Build self-confidence through creative expression
Provides skill training in using professional camera and lighting equipment
Increase accessibility to entry-level jobs and/or further education in the arts
Incentive to continue with college education with college-level credits awarded on successful completion of this program.  Credits for this program will be awarded only if students subsequently enroll as a regular degree-seeking student at St. Mary's College of Maryland. For students seeking a degree at another institution, fees will apply for the registration and transfer of credits.
Participants will learn about:
Stories and tactics behind pictures
Ethics and photography
Photography lighting
Creating a story with pictures
Issue mapping through photovoice
Presentation methods: online and in exhibitions
Sample Schedule:
Once a week 2 hours meeting with mentors, Thursday, 4 p.m.- 6.00 p.m, at St. Mary's College of Maryland. Complimentary transportation service will be provided for participants as needed. Participants should expect additional work outside of meeting time, in shooting, reading and reviewing works of other artists. Professor Cai will be supervising the mentors and providing pedagogical and exhibition guidance throughout the project.
Week 1– Introductory meeting, pairing of mentors and mentees, slideshow presentation: Telling Stories through Photography
Week 2– Camera handling and photography basics, photo walk in Great Mills community
Week 3 – Photography basics II, photo walk in Great Mills community
Week 4– Digital image editing with Adobe Photoshop and Bridge
Week 5 – Sharing of photos and review by participants
Week 6 – Photography as Witness Presentation
Breakup- Brainstorming and researching project idea
Weeks 7 to 10 – Shoot for project
Week 11 – Editing and sequencing
Week 12 – Digital image editing
Week 13 – Participants continue shooting for the project
Week 14 – Final review and editing for exhibition
December '21 Exhibition printing and installation
December – January Exhibition opens to the public, panel discussion event
For inquiries or questions please contact Kelsey Bush, krbush@smcm.edu