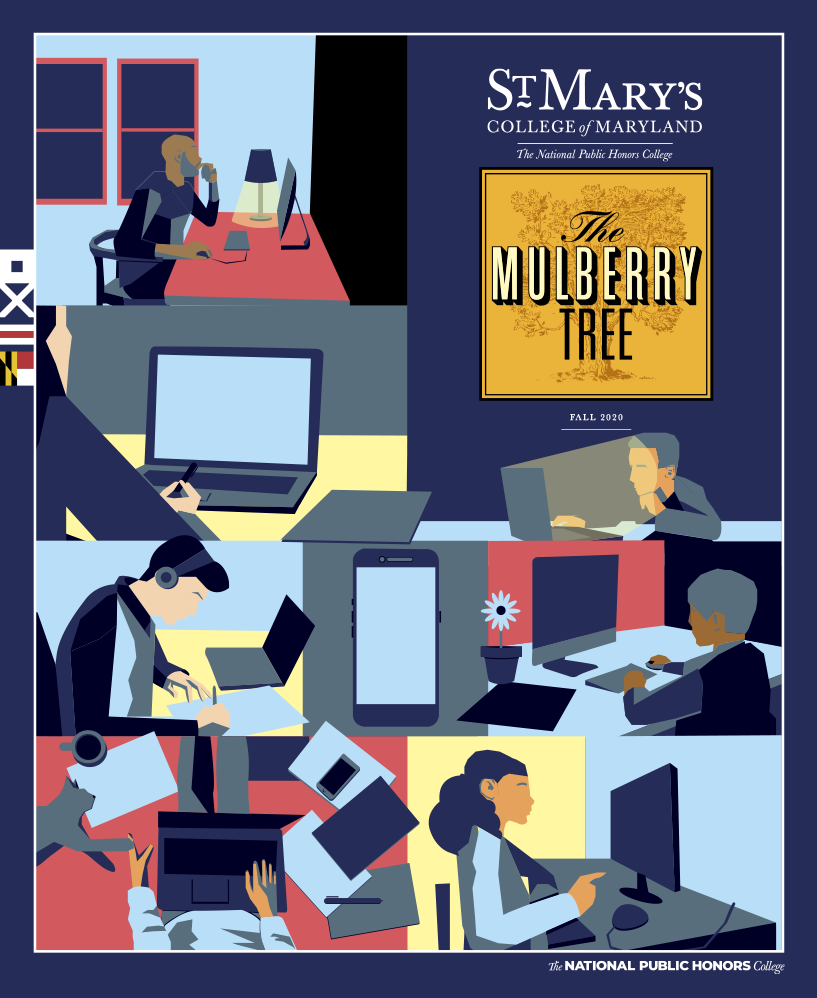 Staging Shakespeare: scene from "Twelfth Night"
Staging Shakespeare: scene from "The Winter's Tale"
Meet Erin Moran '20, illustrator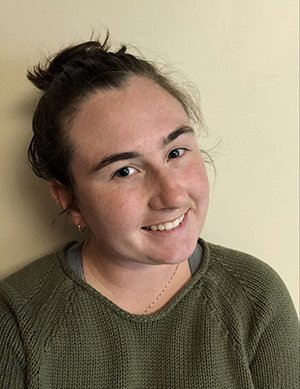 How did you brainstorm the design for the cover of this edition of The Mulberry Tree?
"I brainstormed how COVID has impacted my life and the lives of other students. Technology has been a huge part of everyone's lives and although we are all distant, the technology brings us together."
What is your typical process for brainstorming a graphic design? Do you usually start by sketching a design before converting it to graphics? Do you start on the computer?
"I skip right to the computer to sketch my designs. I think about what I want to do and just go for it."
Do your plans after graduating from St. Mary's involve a career in graphic design?
"Yes! I will be a professional graphic designer; it's what I want to be and I'm going to work hard to achieve that goal."
What advice would you give to anyone interested in pursuing a career in graphic design?
"The best advice I can give someone is to never give up and to really pay attention to typography. Typography is everything."