Announcing our winners!
First Place – Maribeth Ganzell

Second Place – Shannon Jarboe

Third Place – Jeannette Modic
Keely Houk - Speed paint of a snowy red barn in twilight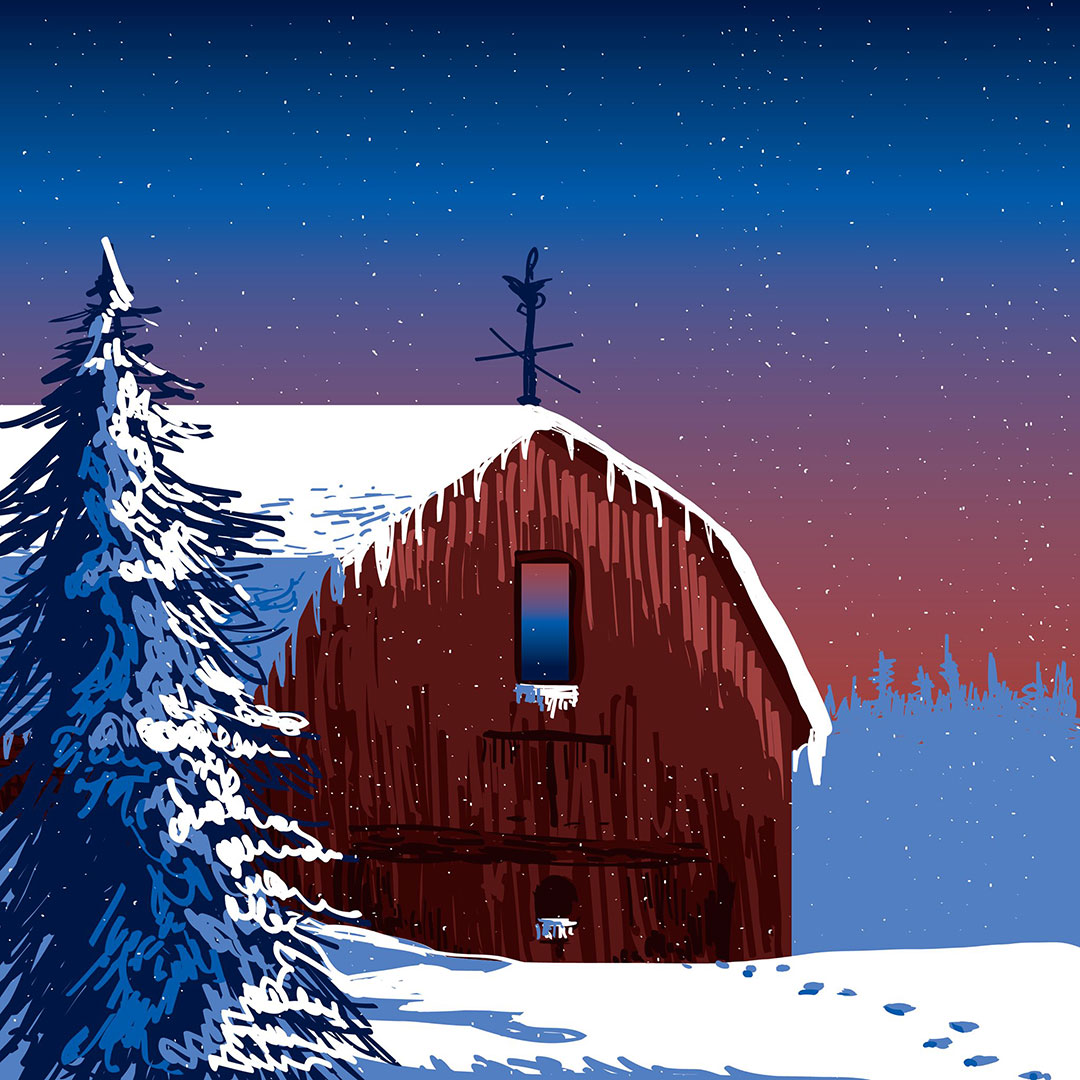 Brenda Rodgers - Holiday window display with frilled trim, ornaments, and wrapping paper bow to look like a gift wrapped package
Merideth Taylor - Holiday display with red fan, dancer figurine, tree sculpture, card, and pine and holly garland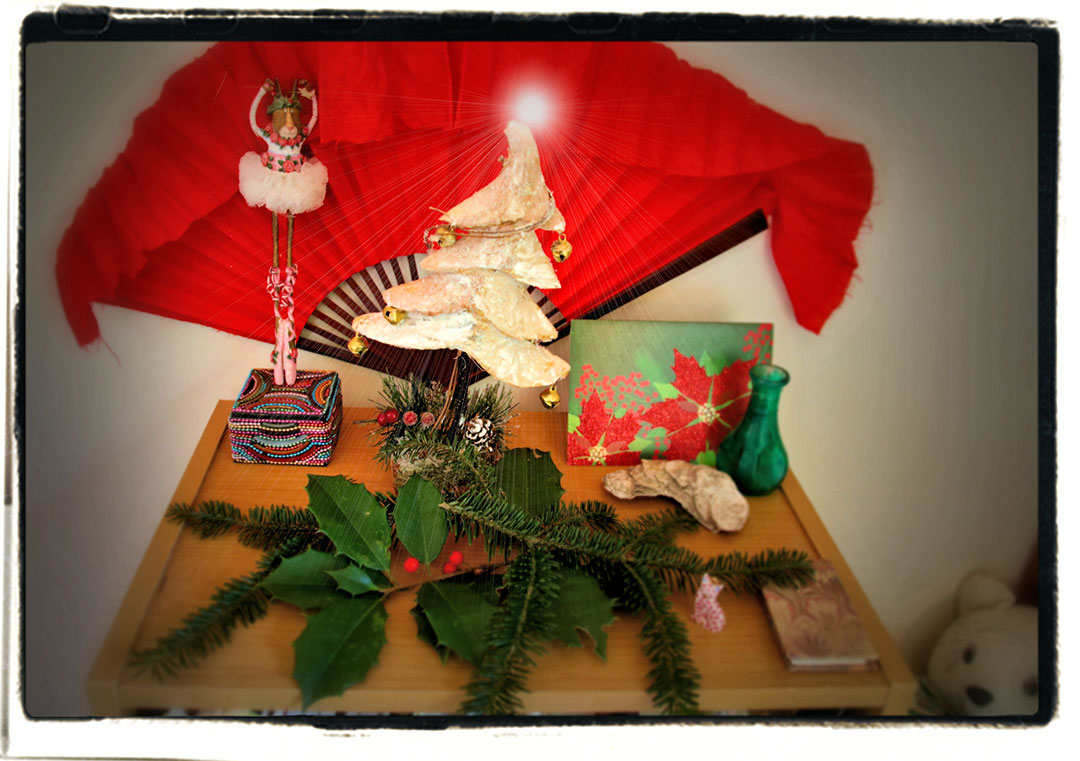 Kelly Muldoon - Photo collage of pets with holiday bandannas, fireplace, ornaments, colorful lights on house, tree, and recipe book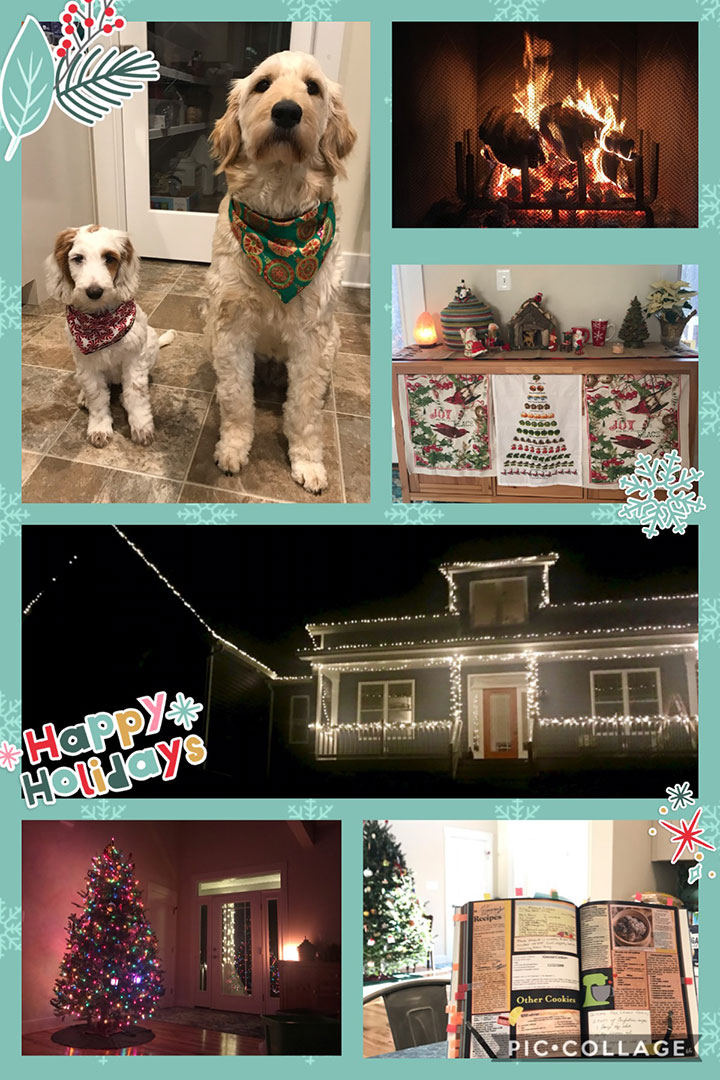 Aaron Koch - House decorated with colorful lights outlining the edges, hedges, and driveway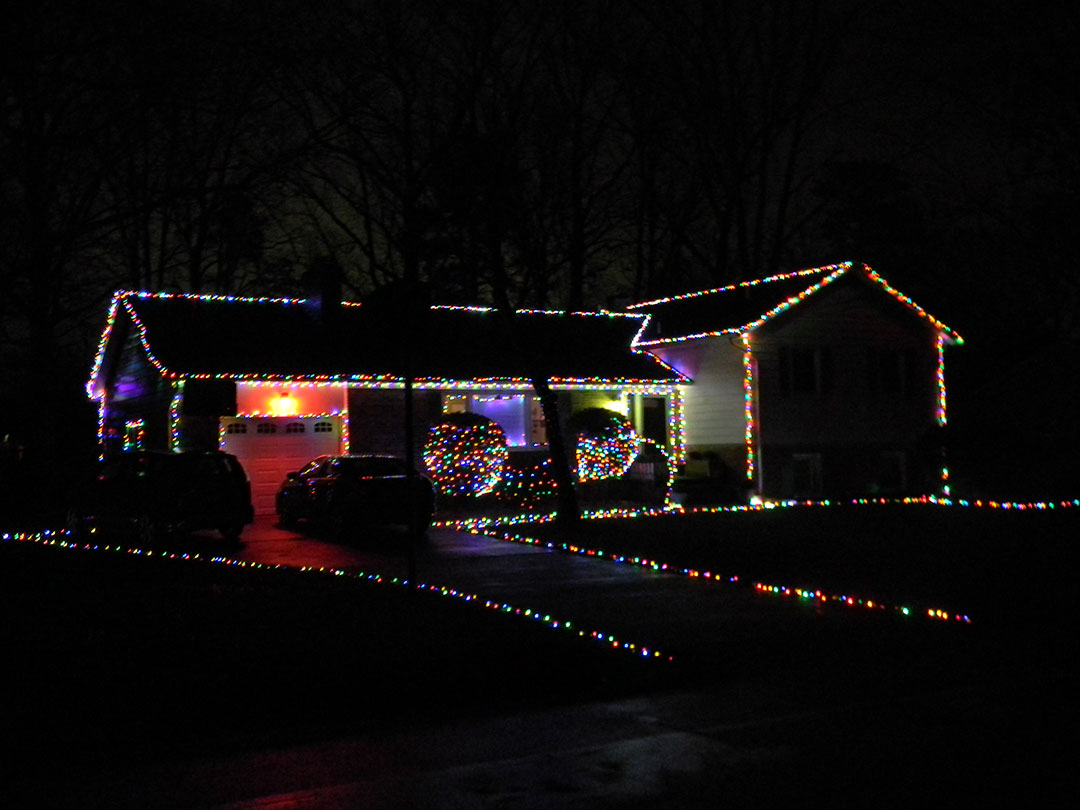 Shannon Jarboe - Doorway decorated with garlands, wreaths, and ornaments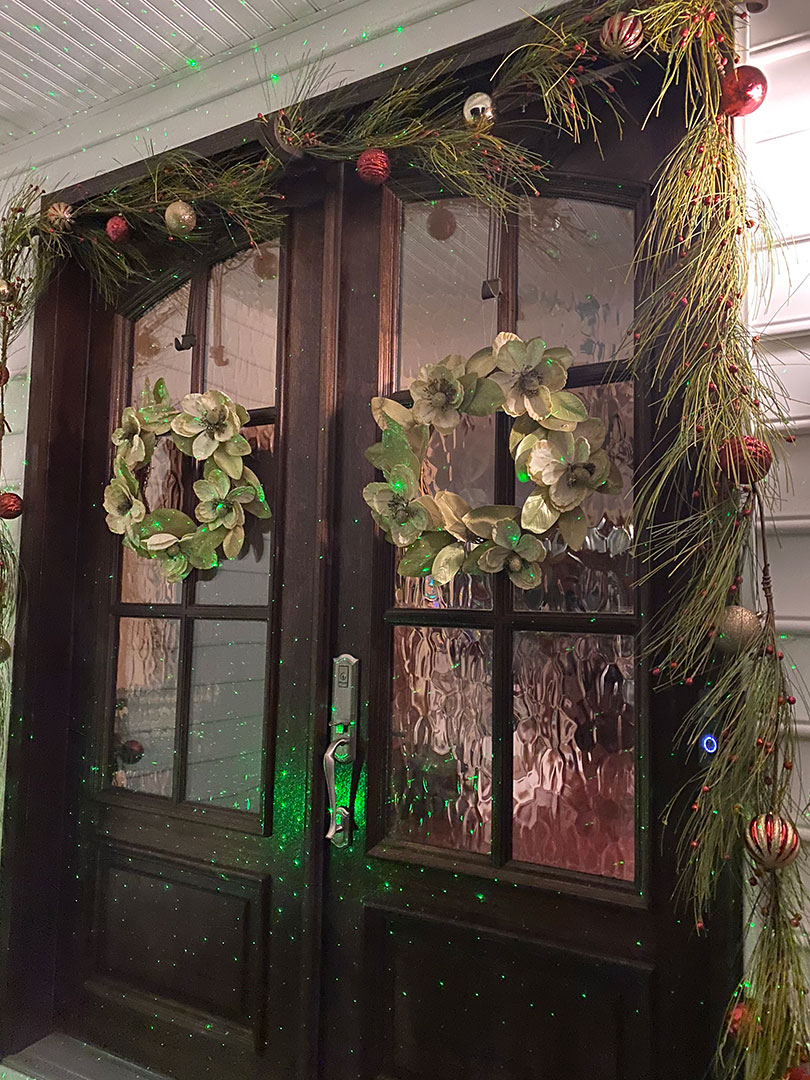 Maribeth Ganzell - Still life of holiday cookies on a platter of greenery with holiday lights background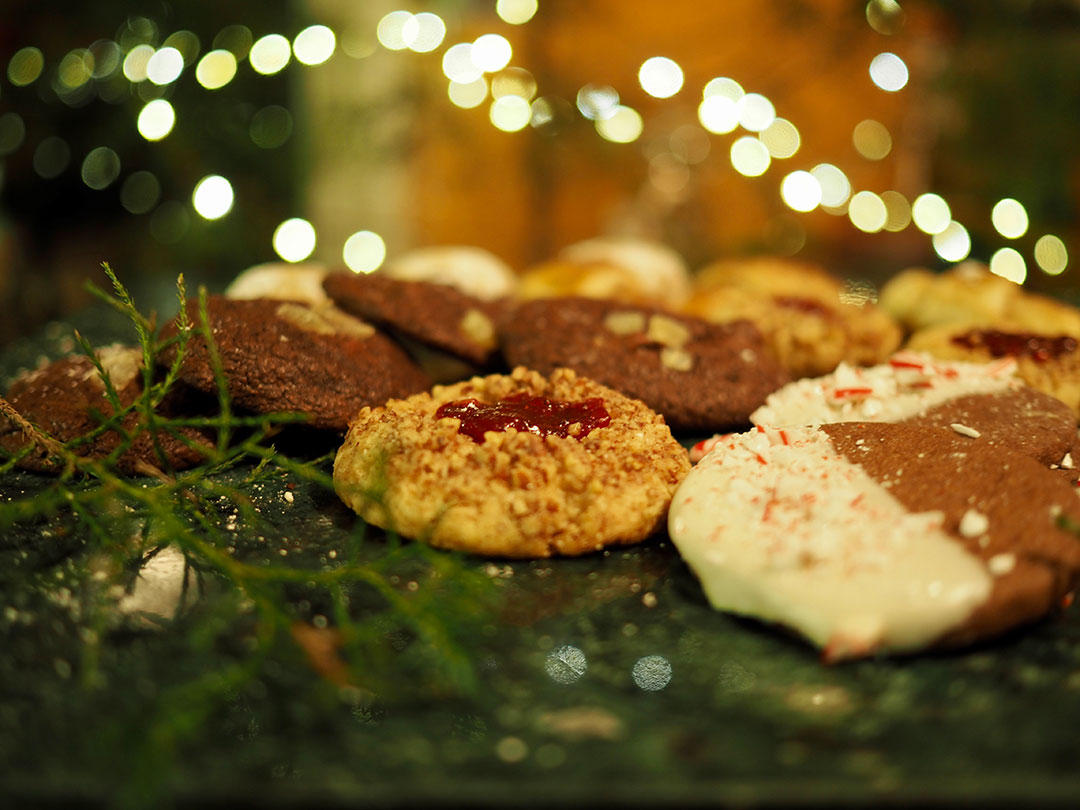 Jeannette Modic - Chicken Coop decorated with garlands, bows, holiday lights, and stockings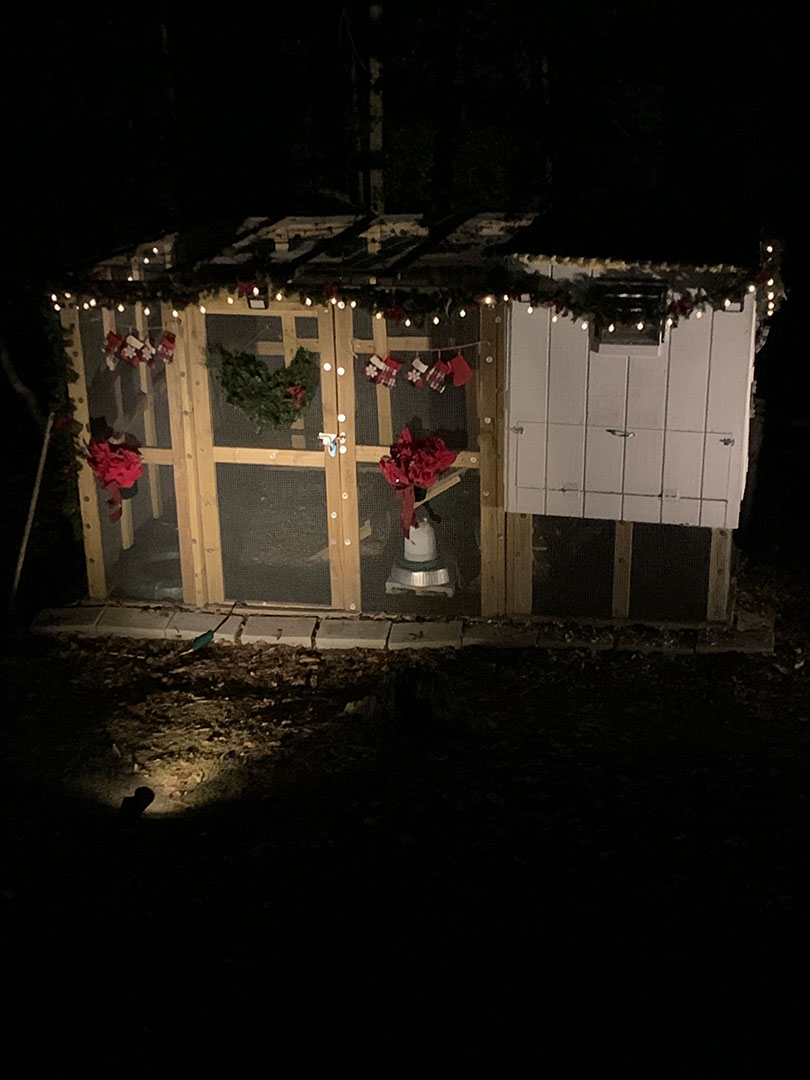 Prompt
Decorate, build or craft something to spread a little holiday cheer – all you have to do is snap a picture to share with us. The deadline to submit your photo was January 15, 2021, at 10:00 a.m.
Judgement Criteria
We're looking for photos capture the spirit of the season. Ask yourself: does your photo spread "Joy" or "Cheer"?
Anything goes! Your submission could be a decorated tree, ugly sweater, hat, window, door, car, truck, house, diorama, gingerbread house, cake, or costume.
The Rules 
By submitting your photo you are granting permission to have it posted publicly on this webpage in a gallery for the whole community to enjoy.
Any and all winter holidays, topics, and themes are acceptable.
Keep it family friendly (appropriate for ages K-12).
Submissions will be accepted until Friday, January 15, 2021 at 10:00 AM.
Winners will be selected by popular vote by current Staff Senators.
Prizes
The top 3 submissions will win one $25.00 gift card each.
Best of luck to all participants!