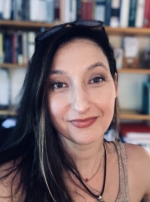 Crystal Oliver is a poet and songwriter living in Southern Maryland with particular interests in literary citizenship as community service, studies in songwriters, and professional literacy. She is a lecturer of English, an adjunct professor of Music, the Director of the Chesapeake Writers' Conference, and the Poetry Editor at EcoTheo Review. Her areas of teaching specialization include creative writing, the poetics of song, and feminist and multicultural critical approaches to the literature of music, magic, and addiction. She has also taught at Pratt Institute, The City University of New York, and Brooklyn College, among other places. She has released four albums: Fixing to Break (MW Records, 2002), Bessie's Last Stand (2003), Voter (2007), and Light it Up (2012). Her writing has appeared in Bluestem, The Brooklyn Review, The Delmarva Review, Woman, and Southern Maryland: This Is Living.
Oliver received the 2022 Jordan Teaching Exemplar Award and the 2022 Andy Kozak Faculty Contribution to Student Life Award. She received the Henrietta Spiegel Creative Writing Award from the University of Maryland, College Park, and earned her M.F.A. in Poetry from Brooklyn College.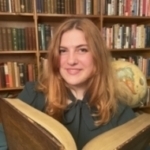 Katharine Cognard-Black fostered an early love of writing by sharing her own poem at age five as part of St. Mary's College of Maryland's "Women Writers' Reading" event. Since then, her love of writing and literature has only grown, through organizing a community reading "Writing Writings' Wrongs" as a part of the St. Mary's VOICES series and by completing a B.A. at Bucknell University in both creative writing and theater. Recently, she wrote a collaborative non-fiction food essay which will be published in the upcoming collection of ethical food writing entitled "Good Eats" through New York University Press. Katharine has been selected as a Fulbright Scholar to the University of Birmingham's Shakespeare Institute, where she will pursue a master's degree, continuing her interest in remaking Shakespeare's plays to help empower both actors and audiences to confront social injustice.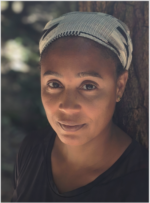 Youth Workshop
Eva Freeman is an Adjunct Lecturer at Baruch College and a former producer for ABC News. Her short story, "In the Aftermath," was a finalist for the Missouri Review's Jeffrey E. Smith Editor's Prize and subsequently appeared in Granta. Her work has also been published in Citizen, The Catamaran Literary Journal, The Salt Hill Journal and Black Renaissance Noire, among others. She was recently named a 2022 Hedgebrook Writer-in-Residence and a Kimbilio Fellow for Black Fiction and is the recipient of Baruch's Barbara Gluck Teaching Excellence Award. Freeman received a BA in English from Yale University and an MFA from the University of Maryland, College Park. She lives in Brooklyn with her family.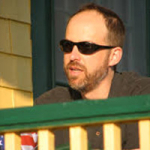 Fiction
A 2016 NEA arts grant recipient and author of two collections of stories: Drowned Boy, winner of the Mary McCarthy Prize in Short Fiction and a Barnes and Noble "Discover Great New Writers" selection, and The Let Go (2015, Queen's Ferry Press).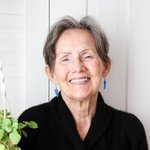 Fiction
Patricia Henley is the author of three novels, four collections of stories, two chapbooks of poetry, and a stage play. Her first novel Hummingbird House was a finalist for the National Book Award and The New Yorker Fiction Prize. Her first collection of stories, Friday Night at Silver Star, won the Montana First Book Award. Engine Books published her most recent collection of stories, Other Heartbreaks. In 2019, Haywire Books published a 20th-anniversary edition of Hummingbird House.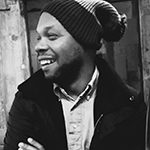 Tre Johnson is a freelance race and culture writer with essays, reviews and commentary that have appeared in Rolling Stone, The Washington Post, Slate, Vanity Fair and other outlets. He's made appearances on CBS This Morning; CNN Tonight with Don Lemon; and NPR, speaking about pop and at-large culture and major cultural moments and events. He's provided keynote speeches and lectures at St. Mary's College of Maryland; University of Pennsylvania; Lewis & Clark; Harvard University and Exeter.
A former high school English teacher and career educator, he's worked in Houston, TX; Washington, D.C.; Philadelphia, PA and Camden, NJ working in urban education. A graduate from the University of Maryland, College Park, he's currently working on his first nonfiction book, BLACK GENIUS (Dutton Books), which is focused on the historical and cultural significance of Black subcultures and expressions in America, set to debut in 2023. He resides in Philadelphia, PA and is originally from Trenton, NJ.
Wayne Karlin's fiction and non-fiction have ranged from books about the Vietnam War and its aftermath to novels set in Europe and Israel, and historical novels set in the 17th  and 19th Centuries.  He has published eight novels: A Wolf by the Ears, Marble Mountain, The Wished-For Country, Prisoners (all with Curbstone Press), Lost Armies, The Extras, Us (all with Henry Holt), and Crossover (Harcourt), and three works of non-fiction: Rumors and Stones, War Movies (Curbstone Press), and Wandering Souls: Journeys with the Dead and the Living in Viet Nam (Nation Books). A collection of his short stories, Memorial Days, will be published by Texas Tech University Press in May 2023. His books have also been published in England, and in translation in Denmark, Sweden, Italy, and Vietnam. As editor of the Voices from Vietnam Series from Curbstone Press, he introduced books of translated contemporary Vietnamese fiction to an American readership. Karlin has received five State of Maryland Individual Artist Awards in Fiction, two Fellowships from the National Endowment for the Arts (1994 and 2004), the Paterson Prize in Fiction for 1999 for Prisoners, the Vietnam Veterans of American Excellence in Arts Award in 2005, and the Juniper Prize for Fiction for 2019 for A Wolf by the Ears. The manuscript for his novel What Their Fathers Never Told Them was a finalist for the 2021 PEN American Bellwether Prize for Socially Engaged Fiction.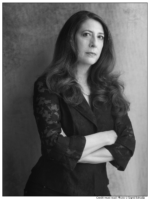 Poetry
Phillis Levin is the author of five poetry collections, including Mr. Memory & Other Poems, a finalist for the 2016 Los Angeles Times Book Prize; she has completed her sixth collection and is writing a memoir. Her other books of poetry are May Day, Mercury, The Afterimage, and Temples and Fields. She is the editor of The Penguin Book of the Sonnet. Levin is the recipient of the Poetry Society of America's Norma Farber First Book Award, a Fulbright Scholar Award to Slovenia, the Amy
Lowell Poetry Travelling Scholarship, and fellowships from the Guggenheim Foundation and the National Endowment for the Arts. Her work has appeared in The Atlantic, The Best American
Poetry, Kenyon Review, The Nation, The New Republic, The New Yorker, The New York Times Sunday Magazine, Paris Review, Plume, Poetry, Poetry London, The Yale Review, and elsewhere. Translations of her poems have been published in Argentina, the Czech Republic, Israel, Peru, and Slovenia. Levin has taught at the Johns Hopkins University, the University of Maryland at College Park, and New York University, and since 2001 is a professor of English and the poet-in-residence at Hofstra University. She lives with her husband in New York City.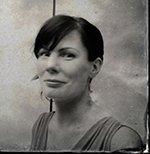 Creative Nonfiction
Angela Pelster is a 2021 McKnight Artist Fellow chosen by Hanif Abdurraqib. Her first non/fiction essay collection Limber won the Great Lakes Colleges Association Award for best new book in Nonfiction and was a finalist for the PEN/Diamonstein-Spielvogel Award for the Art of the Essay. Her work has previously appeared in LitHub, Ploughshares, Tin House, Granta, The Kenyon Review, River Teeth and The Gettysburg Review among others. She's been a Katharine Bakeless Nason Bread Loaf Fellow in nonfiction, a Minnesota State Arts Board grantee, and an Iowa Arts fellow during her MFA at the University of Iowa (2012). Her first short story collection for children The Curious Adventures of India Sophia (2005, River Books), won the Golden Eagle Children's Choice Award. She's an associate professor at Hamline University and is currently at work on a new book of non/fiction essays–The Evolution of Fire: Collected Crises.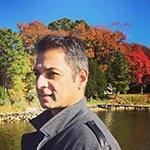 Nadeem Zaman
Fiction
Nadeem Zaman is the author three works of fiction, two novels, In the Time of the Others (Picador India, longlisted for the 2019 DSC Prize for South Asian Literature), The Inheritors (Hachette India 2023), and a collection of stories Up in the Main House (Unnamed Press 2019). Born in Dhaka, Bangladesh, he grew up there and in Chicago. His fiction has appeared or is forthcoming in The Louisville Review, Singapore Unbound, Wilderness House Literary Review, Roanoke Review, Dhaka Tribune, Bengal Lights, and other journals. He teaches in the English department at St. Mary's College of Maryland.