Student Resources
Interested in museum and gallery work? We're hiring Gallery and Collections Assistants for Fall 2021 – check out ID/Job number 7489 on Hire SMCM and apply to join our team!
Call for entries for the Annual All-Student Show!
Deadline: Feb 19. Click photo below to apply and see the guidelines.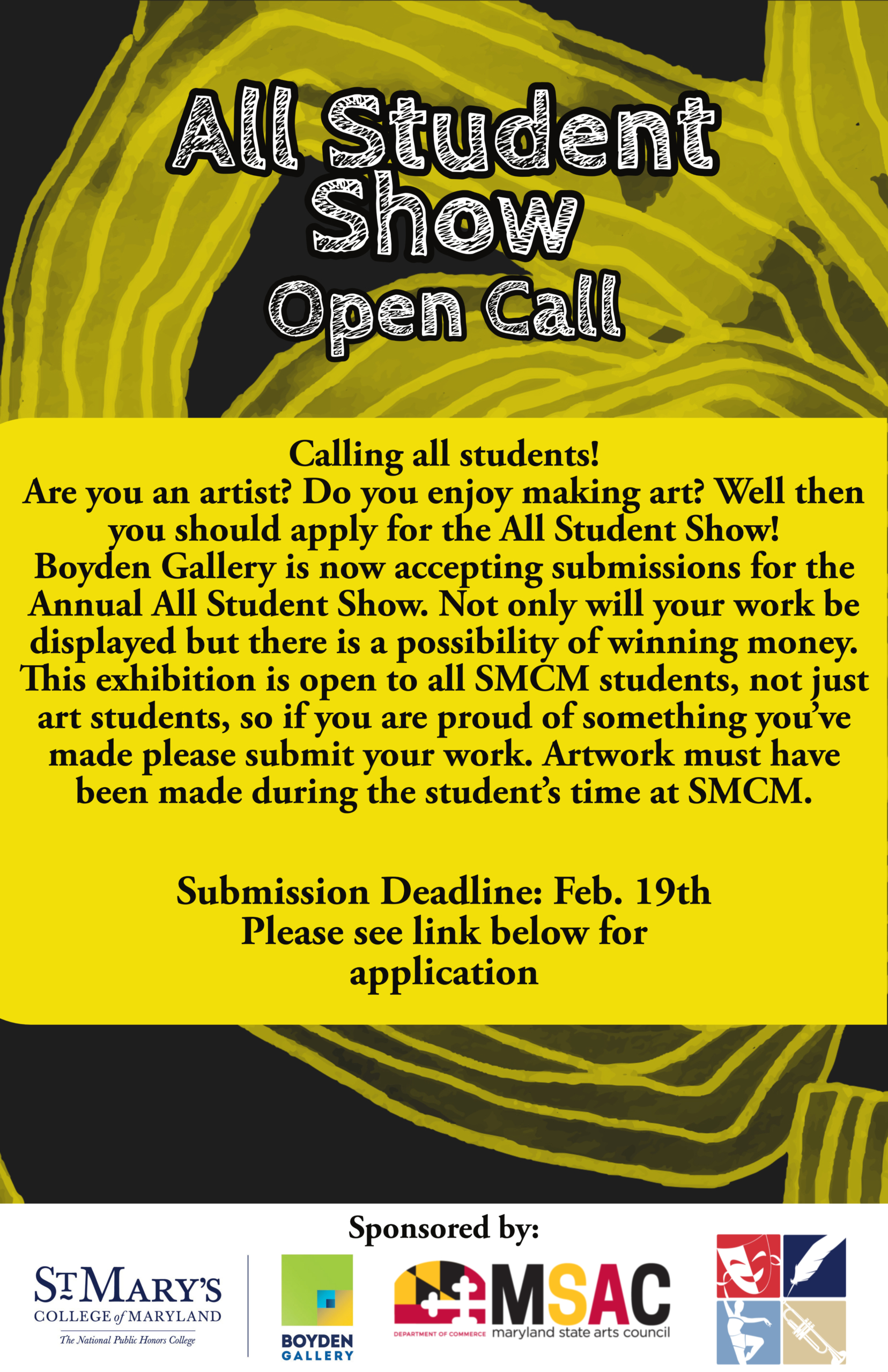 Community Resources
Check these links for local events:
Arts Alliance