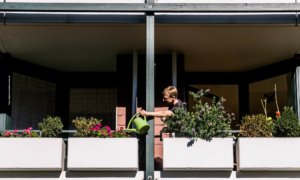 Betül Başaran, Professor of Religious Studies, delivered a paper at the Max Weber Foundation's fifth annual conference, "Neighborliness in Global Perspective", December 12-14, 2019 in Cairo, Egypt.
The question of neighborliness is at the same time a theological, ethical and political-philosophical one. This makes it a concept apt to reflect on the human capacity of co-existence throughout global history.
Historically, it was the neighbor who inspired theologies of world religions. The neighbor, 'Nachbar', 'voisin' is 'der Nächste' or 'le prochain' in the Old Testament. "…thou shalt love thy neighbour as thyself" (LEV, 19, 18) refers originally, as has been argued, to the one living close. Later the command was extended to foreigners and immigrants (LEV, 19:34, CEB). Islam also has a strong and well-thought out ethic of neighborliness. How does neighborliness figure in other world religions?
Dr. Başaran's paper entitled "Residents and Neighborhood Dynamics in Ottoman Istanbul, 17-19th Centuries" addressed the question of "How have states and municipalities in different times and places regulated neighborhoods to maintain security and order, prevent violence and keep up "good neighborliness"?
More on the conference: https://neighborglob.hypotheses.org/