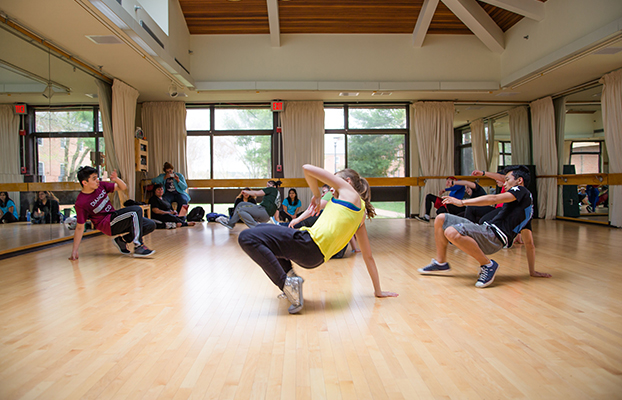 The field of theater, film, and media combines studies in history, theory, and critical analysis with practical experiences in production techniques and creativity. Its scope includes diverse representations in dynamic time and space, whether on stage, in the dance studio, or on screen. Among its shared subjects are visual culture, performance studies, and techniques for directing, designing, writing, and performing for stage and screen media. Because visual culture plays an ever-increasing role in the production, distribution, and reception of knowledge, studies in theater, film, and media are integral to an undergraduate curriculum in the liberal arts.
Students may focus their studies in theater or in film and media. Both focuses are fundamentally collaborative and multidisciplinary; they thrive in a liberal arts context that promotes breadth and integration of learning.
Majors will complete a core of regularly offered courses that exemplifies the diversity of subjects and cultures entailed in this field. The two focuses, theater studies and film and media studies, share some courses that are fundamental to both curricula, but each focus includes opportunities for advanced work in specialized areas of scholarship and artistry.
Above all, majors will benefit from an array of course work that emphasizes the reciprocal enrichments of combining scholarship and creative activity. Visiting guests and special topics or experimental courses supplement the regular curriculum.
Theater Studies
Film and Media Studies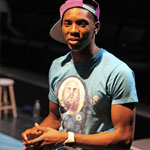 Theater
We pride ourselves on offering a full curriculum of up-to-date courses in theater scholarship and practice:
Theater history
Dramatic literature
Performance theory
Acting
Directing
Voice/Speech
Scenic, costume, and lighting design for the stage and screen
Technical theater and stage management
Dance/Movement
We also offer courses in more specialized areas of study, such as:
Japanese performance traditions
African-American theater
Modern theater
Shakespeare and Renaissance drama
Performance studies
Auditioning
Voice and speech
Acting for the camera
Modern dance, African dance, dance improvisation and composition
Our curriculum supports our belief that a liberal arts education is the best preparation for theater scholars and artists.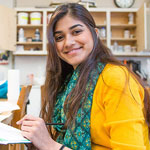 Film & Media Studies
Film and media studies courses are taught across the College curriculum by faculty in theater, film, and media studies, anthropology, art and art history, English, political science, international languages and cultures, and history.
Our curriculum includes not only the study of literature, screen media, and history, but also a full range of film and media arts, including:
Media production
Digital media arts
Photography
Screenwriting
Acting for the camera
Scenic, costume, and lighting design for the stage and screen
Exemplary courses in film and media studies include:
Introduction to film and media studies
Film history
World cinema
Documentary practices
Film genres, like horror film and silent film
History of Russian and Soviet cinema
Latin American cinema
Japanese film
Our curriculum supports our belief that a liberal arts education is the best preparation for film and media scholars and artists.