Each year, the Museum Studies Program at St. Mary's College of Maryland sponsors Museum Studies Week, an event that showcases the work museums are doing to preserve and interpret the nation's natural and cultural heritage.
Upcoming Events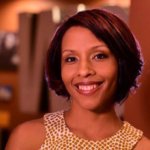 Power Up: The Impact of Museum and School Partnerships
By Chanel Compton, Executive Director of the Maryland Commission on African American History and Culture & the Banneker-Douglas Museum
Tuesday, September 19, 2017
4:10 – 5:30 pm at the Glendening Annex.
---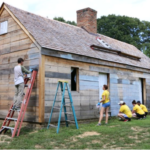 Brome Howard Slave Quarter Tour
with Dr. Henry Miller
Wednesday, September 20, 2017
4:45 – 6:00 pm (Meet at the Brome Howard Inn).
If you require transport, please contact Liza Gijanto at lgijanto@smcm.edu by Sept. 13th
The Brome Plantation Quarter is the last survivor of a row of dwellings for the enslaved African American community at St. Mary's City.  They were built in the 1840s for a group that grew to 59 persons by the Civil War.  The tour will review the research findings about this community and how life changed for them after emancipation.  Both archaeology and documentary research has informed this project, which encompassed the doctoral dissertation of Terry Brock of Michigan State University.   The exhibit will present three time period in the African American experience at St. Mary's City.  One is the period of slavery, in the 1840s and 1850s, the next considers the consequences of emancipation in the 1880s, and the final phase is about the last family to dwell in  the structure, that of Solomon Milburn, from 1930 until 1965.  The nature of the surviving architecture, history, and the exhibit plans will be presented during this tour.
---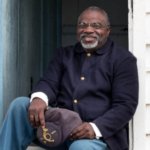 The Slave Dwelling Project
By Joseph McGill, Founder of the Slave Dwelling Project
Thursday, September 21st, 2017
4:10 – 5:30 pm at the Cole Cinema.
Dr. Gijanto's research focuses on socio-economic interaction and expressions of status in the Atlantic world. Her primary study area is the Gambia and recently began work at Cremona Estate in St. Mary's county leading student directed research on the 17th and 18th century plantation site. She runs the archaeology track of the Gambia Field Studies Program and overseas the Cremona Fellows Program.
Learn More >
For more information about these talks, Museum Studies Week, or the Museum Studies Program at SMCM, contact Liza Gijanto at lgijanto@smcm.edu.