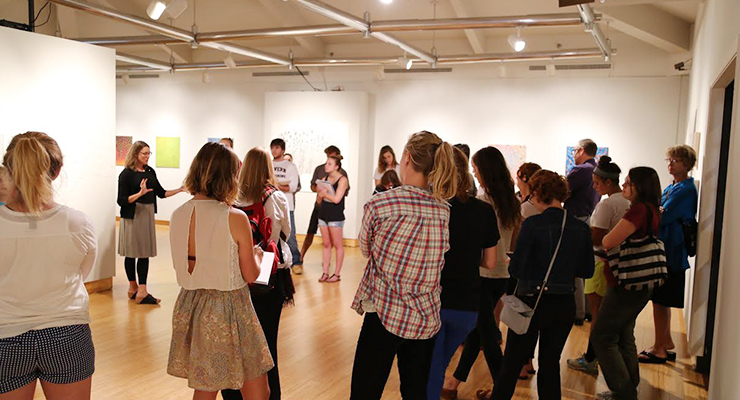 In addition to course work, students have the opportunity to gain experience outside of the classroom.
To complete the Museum Studies minor, students must finish eight credits of internship experience, providing a practical introduction to one or more of the field's workplaces. Students have served their internships at a wide range of institutions, and completing a wide range of tasks.
In the last five years alone, students have worked in the following settings:
Visitor Research and Interpreter, Calvert Marine Museum
Interpreter, Baltimore County Historical Society
Fundraising and Membership, Maryland Historical Society
Cataloguer, Washington County Museum of Art
Education Programming Interpreter and Developer, National Sailing Hall of Fame (Annapolis)
Education Programming Interpreter and Developer Developer, National Portrait Gallery
Education Programming Interpreter and Developer, National Archives
Public Program Developer, Plimoth Plantation (Plymouth, MA)
Archaeologist, Strawbery Banke Museum (Portsmouth, NH)
Archivist, GLBT Museum (San Francisco, CA)
Archaeologist, Jamaica National Heritage Trust
Curator, National Council for Arts and Culture (The Gambia)
St. Mary's boasts two on-campus destinations where students can intern and work in offices ranging from cataloging to non-profit management:
St. Mary's College's Boyden Gallery
Holds a large collection of African and Modern Art, and stages several shows each year.
Historic St. Mary's City
A nationally-recognized museum of the colonial period, and SMCM students have unique opportunities to build their resumes by interning and even working there as part-time staff.
The Program has recently built new connections to zoos and aquaria, expanding the value of the minor to students with majors in the natural sciences.