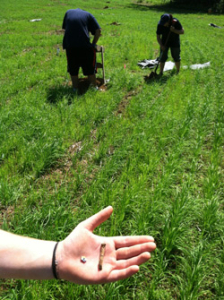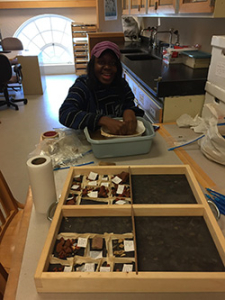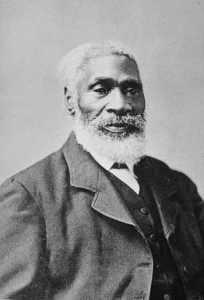 On June 15, St. Mary's College of Maryland and the Charles County Chapter of the NAACP announced the discovery of the Josiah Henson Birthplace Archaeological Site.
Born into slavery in 1796 on a farm near Port Tobacco, Henson witnessed the assault and brutal beatings of both parents. Along with his wife and four children, he escaped slavery in 1830, heading to Canada where he founded a settlement for escaped slaves and served as a conductor on the Underground Railroad. His autobiography served as a key text for Harriett Beecher Stowe's Uncle Tom's Cabin.
Students from SMCM found the site in an agricultural field just minutes from La Plata, revealed by concentrations of late 18th-century ceramics, tobacco pipe fragments, bricks, and nails.