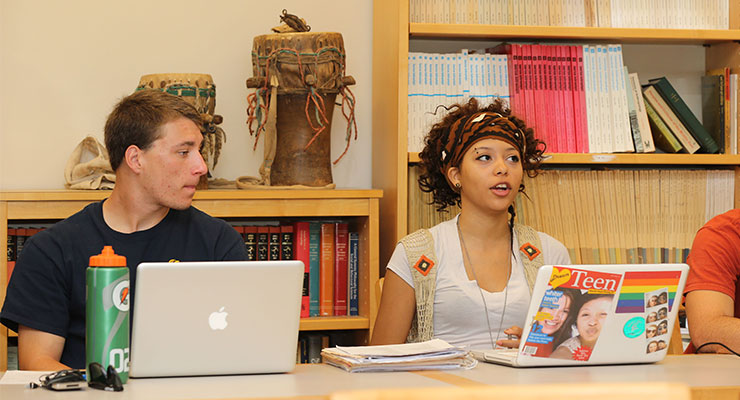 Lambda Alpha
Lambda Alpha is the national collegiate honors society for anthropology majors.
Delta Chapter of Maryland is the St. Mary's Chapter of Lambda Alpha. Delta Chapter members have demonstrated outstanding achievement in both anthropology and their college career in general.
Members of Lambda Alpha enjoy the opportunity to apply for scholarships and other forms of funding from the national society. Delta Chapter students also contribute to the department through an annual luncheon and induction ceremony and occasional events supporting departmental guests, including the Anthropology Distinguished Scholar.
Application Process:
Students are invited to apply for admission to Lambda Alpha at the beginning of the spring semester of each academic year.
Applicants must have completed at least 12 semester hours of Anthropology course work
A GPA of 3.5 or higher in the discipline
Students must hold a 3.2 cumulative GPA or higher