2018 Spring Visiting Speakers
Adventures in Anthropology lecture
Title of Public Lecture: The Crossroads of the Whole World
Day, Date, Place, Time: Wednesday, January 31, 4:45pm, in Auerbach Auditorium, St. Mary's Hall
Free and open to public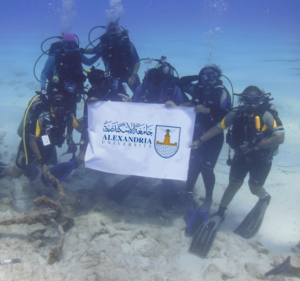 Alexandria has, at all periods in its history, occupied a distinct position among the cities of the world. Since its foundation by Alexander the Great in 331 BC, and for the three centuries that followed, Alexandria was the capital, the showcase and the main emporium of one of the most powerful kingdoms in the Hellenistic world, the Ptolemaic kingdom. Even when Egypt became a Roman province, Alexandria retained its importance and significance as a commercial and cultural hub and the second largest city in the Mediterranean after Rome. However, it is evident that the role that Alexandria played was significantly influenced by three different environmental mediums, which converged at Alexandria and which gave the city many of its special characteristics; those are the Mediterranean Sea, the River Nile and Lake Mareotis.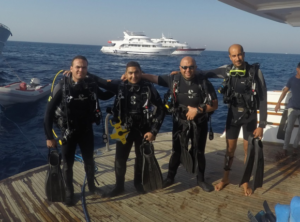 This presentation will be looking at the maritime network that converged at Alexandria in antiquity and the role it played in the development and prosperity of the city.
Visiting Anthropologist Lecture
Title of Public Lecture: On Both Sides of the Wall: Deportation and Mixed-Citizenship Families
Day, Date, Place, Time: Tuesday, February 20, 4:30pm, Cole Cinema
Biography: Dr. Ruth Gomberg-Muñoz is an Associate Professor of Anthropology at Loyola University Chicago. Her ethnographic work with undocumented people and their family members examines how members of mixed-status families navigate U.S. law and society. She is the author of two books, Labor and Legality: An Ethnography of a Mexican Immigrant Network (2011) and Becoming Legal: Immigration Law and Mixed Status Families (2016), as well as numerous journal articles.
This talk presents results from a binational pilot project exploring the challenges facing families that are separated or relocated by deportation to Mexico. Deported parents are often separated from their U.S. citizen children and can lose parental rights. Parents who bring their U.S. citizen children with them often encounter bureaucratic barriers to accessing dual citizenship for the children, who may experience prolonged periods of "illegality" and exclusion from school and government services in Mexico. For people who migrated to the United States without their families, return often means family reunification after a long estrangement, and couples grapple with divergent expectations for their roles as spouses, parents, and sexual partners. I will also discuss how the project sought to provide practical help for people who return as they learn to navigate family and society anew in Mexico.
Distinguished Scholar lecture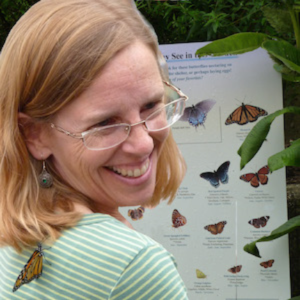 Title of Public Lecture: Love Letters, Language, and Learning: An Anthropologist's Journey.
By Laura M. Ahearn
Day, Date, Place, Time: Monday, February 26, 4:45pm, Cole Cinema
Free and open to public
In this talk, I reflect on the path I have traveled as an anthropologist, which began with several years serving in the Peace Corps in Nepal. Returning to the same village where I taught as a volunteer, I conducted research on changing courtship and marriage practices, focusing in particular on love letters, which were only made possible by the increase in literacy among the village women.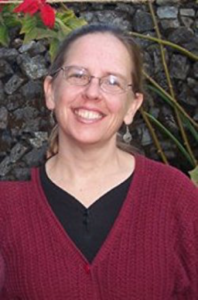 After 20 years in academia, however, I left a tenured position as a linguistic anthropologist to work on organizational learning with the U.S. Agency for International Development. In the talk, I discuss how one can apply anthropological skills in many different work settings.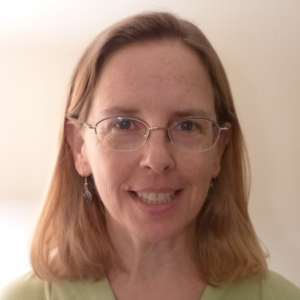 Biography: Dr. Laura M. Ahearn is a Senior Monitoring, Evaluation, Research, and Learning Specialist on USAID/LEARN. She has held faculty positions at the University of Michigan, the University of South Carolina, and Rutgers University. She is the author of numerous articles and two books: Invitations to Love: Literacy, Love Letters, and Social Change in Nepal and Living Language: An Introduction to Linguistic Anthropology.
There are no upcoming Anthropology-visiting-speaker events
2017 Fall Visiting Speakers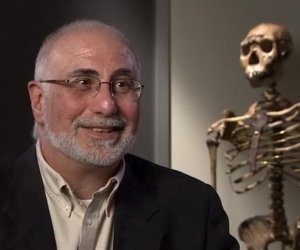 Distinguished Scholar Speaker Series (Fall 2017):
Professor Jonathan Marks, University of North Carolina, Charlotte
Title of Public Lecture: Where Does Race Come From?
Day, Date, Place, Time: Thursday, October 26, Cole Cinema, 4:15pm
Free and Open to the Public
I will be addressing the historical context of the development of the concept of race, in the 17th and early 18th centuries. While we now know what the basic patterns of human variation are, it is interesting in hindsight to ask how science came to think incorrectly that there exists a few basic kinds of people, each associated with a continent.  I will discuss the biblical association between place, inhabitants, and mythic ancestors; and then examine the role played by mapmakers in graphically reconceptualizing that association in the 1600s.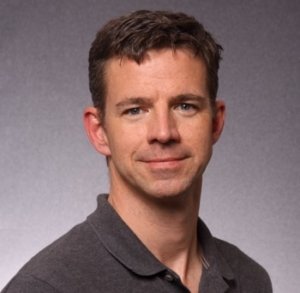 Visiting Anthropologist Speaker Series (Fall 2017):
Professor Martin Gallivan, College of William & Mary
Title of Public Talk: The Powhatan Landscape
Day, Date, Place, Time: Wednesday, November 1, Cole Cinema, 4:45pm
Free and Open to the Public
This presentation offers a new perspective on Chesapeake history by tracing the Native past from the arrival of Algonquian forager-fishers to the rise of the Powhatan chiefdom.  The goal is to shift the frame of reference from English accounts of colonial events toward a longer narrative of Algonquians' construction of places, communities, and connections in between.  The archaeological record indicates that scholars' attentiveness to the English arrival in the Chesapeake has concealed a deeper, indigenous past in Tsenacomacoh, the Algonquian term for Tidewater Virginia.