*Students with double major degrees are announced starting at timestamp 43:30.
**Master of Arts in Teaching students are announced starting at timestamp 54:25.
Congratulations to the Class of 2020!
Until we meet again for your on-campus Commencement ceremony, please enjoy this webpage dedicated to you, our seniors.
"The class of 2020 is truly a special class, experiencing a senior year that no one could have envisioned. But through it all, they have shown strength of character, vigor in their learning and resilience in continuing on their path into the world. I am just as immensely proud of them as they should be of themselves."
– Tuajuanda C. Jordan, President of St. Mary's College
Congratulations to the 338 Bachelor of Arts / Bachelor of Science and 21 Master of Arts of Teaching graduates of the St. Mary's College Class of 2020. Of the 338 graduates, 64 students earned double majors and 3 earned triple majors.
We look forward to celebrating you, our newest alumni of St. Mary's College of Maryland.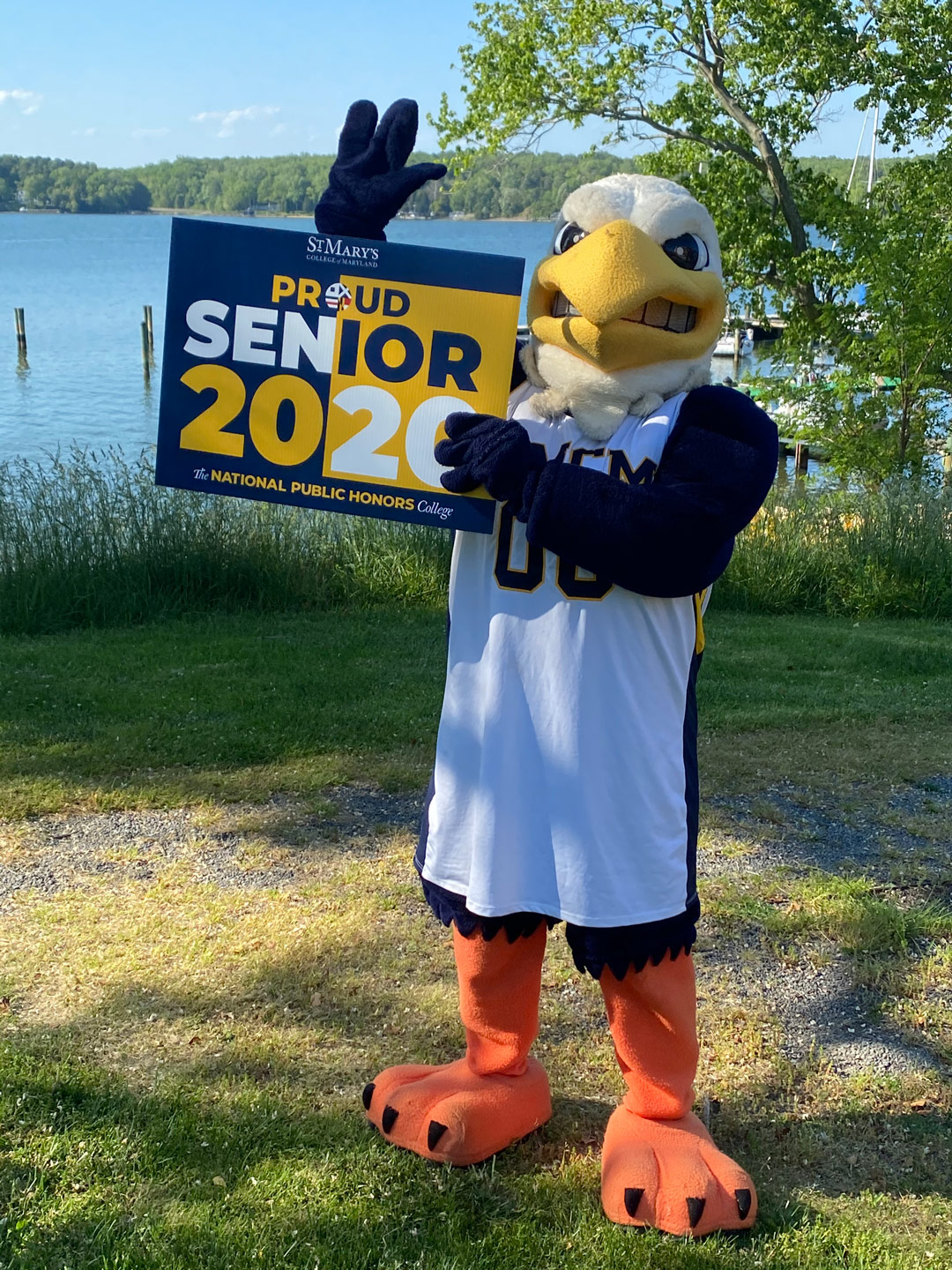 St. Mary's College distributed congratulatory St. Mary's College yard signs for seniors to display at their homes during the move-out period. Here is an electronic version for you to use on social media or in email to further shout out your accomplishment.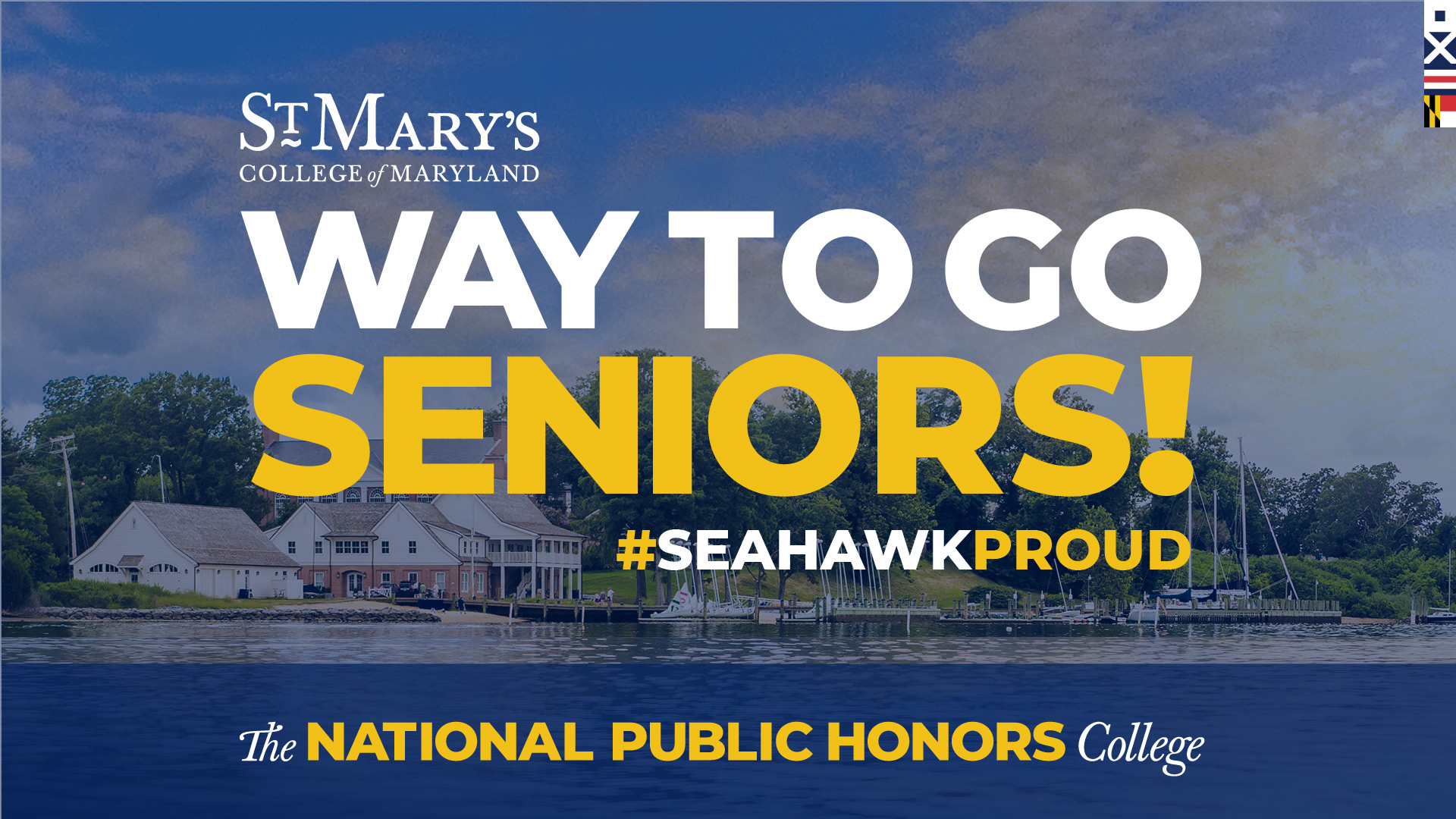 Below, find links to the College's Career Center, a graduation resource page and Job-IQ for important career resources and networking opportunities for seniors. Job-IQ is an online career literacy curriculum that includes a Professional Contacts Directory that virtually connects students with working professionals who are SMCM alumni, community and friends of the College. The newly created graduation resource page is your one-stop shop to help prepare you for graduating and life after St. Mary's College.
And finally, you'll find a link below to our Awards Convocation webpage to once again recognize and celebrate members of the College community who are highly accomplished.