Skip down the page to view a specific project:
---
New Academic Building and Auditorium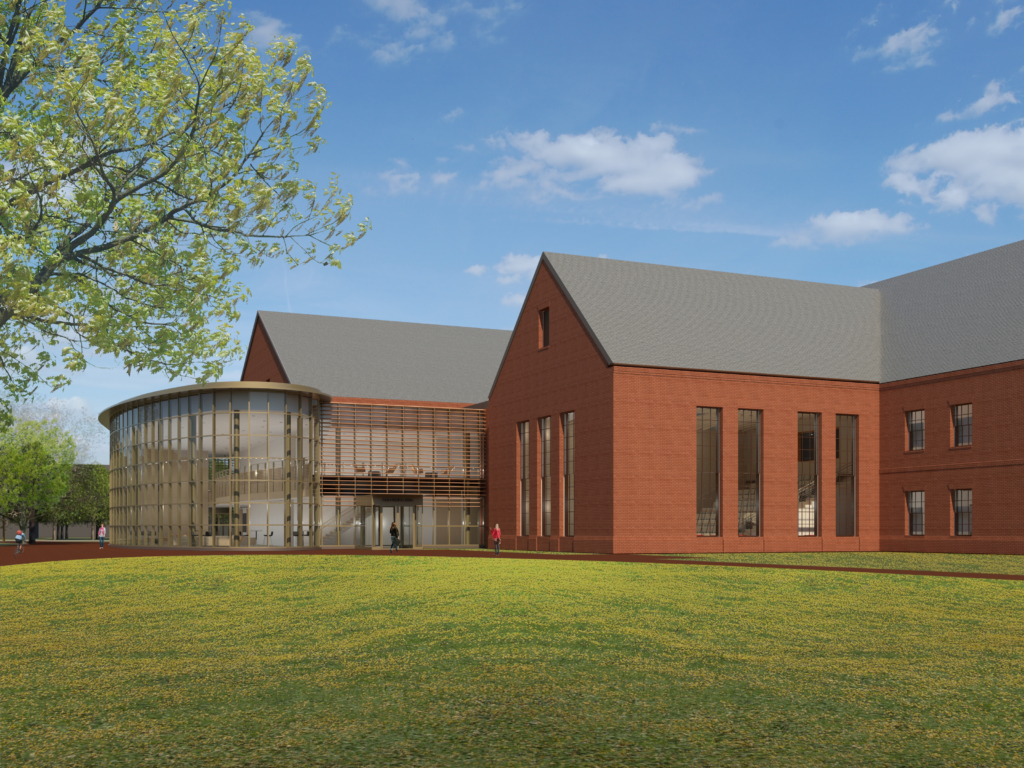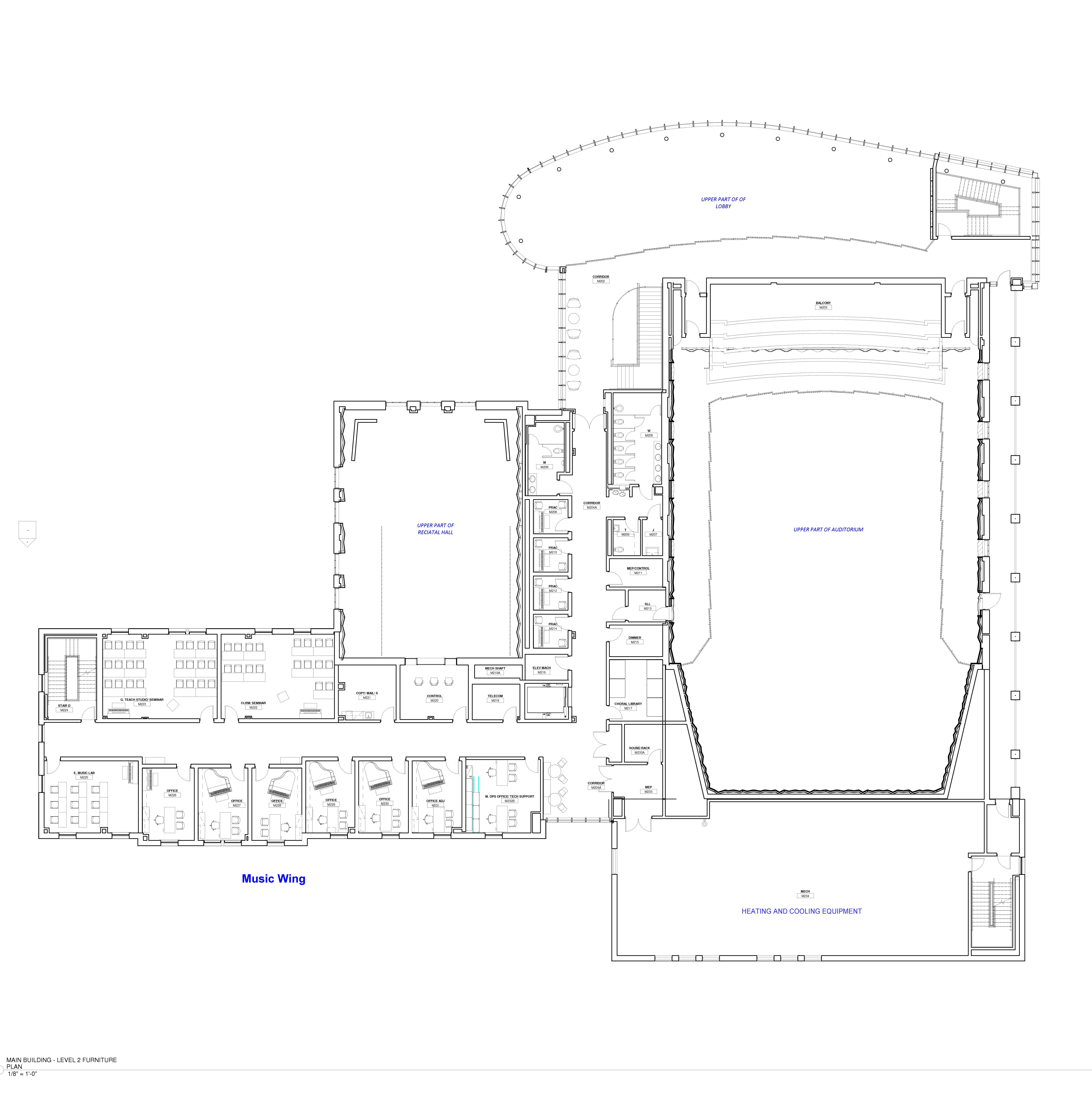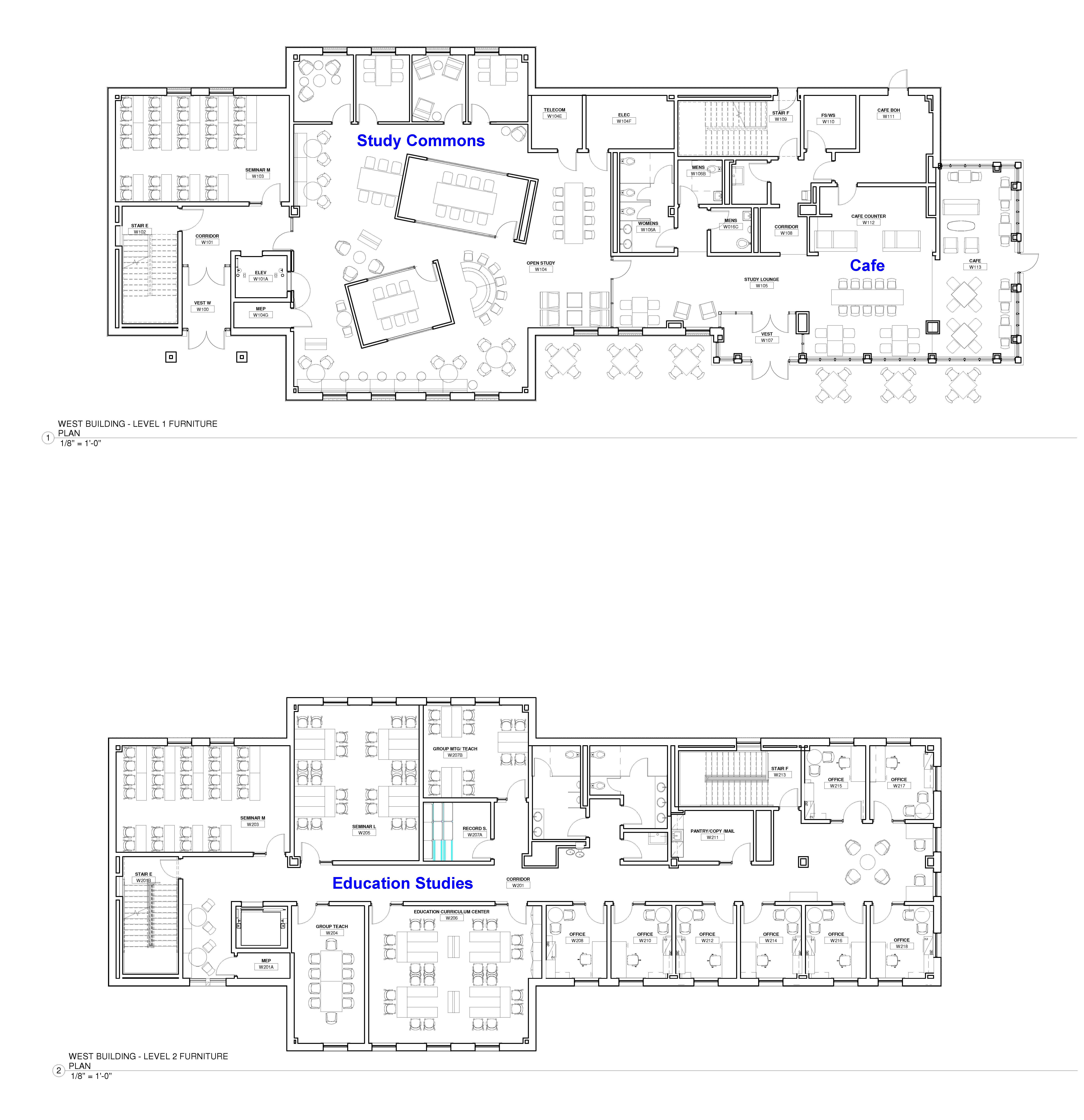 Project Update
Holder Construction Company began construction of the new facility in late January 2020. The Learning Commons is scheduled to open in July 2022. The Masters of Education program will inaugurate the facility with its summer class. The Performing Arts Building will open for classes in August 2022.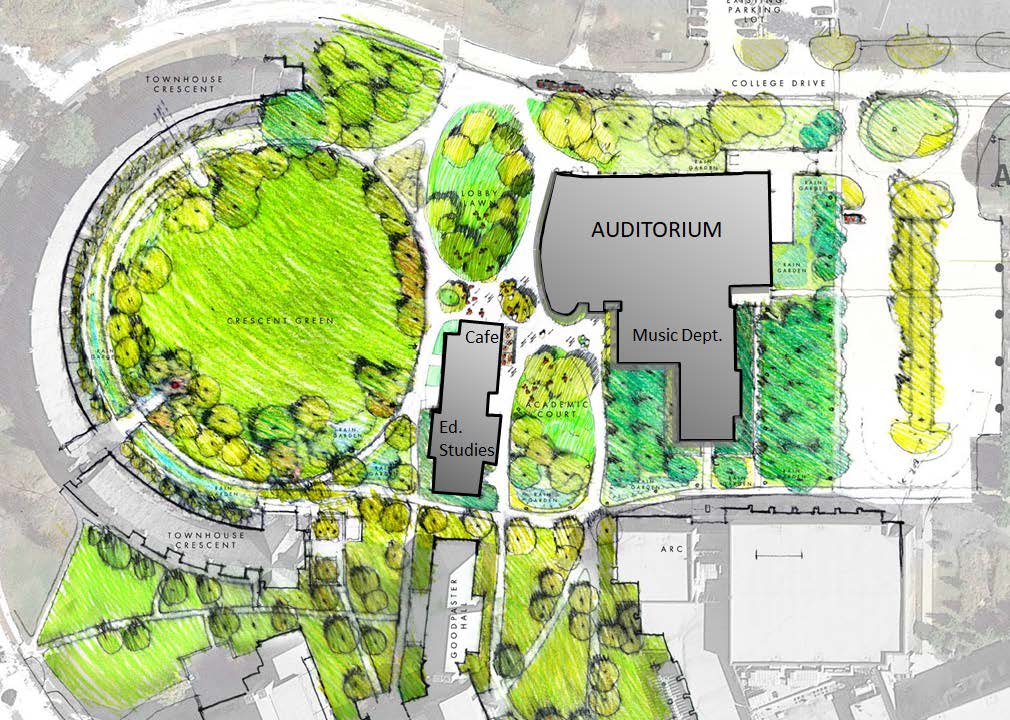 Project Description
A new precinct for the Campus will be located on the site of the current varsity athletic field. It will feature a 700-seat auditorium, 125-seat recital hall and adjacent rehearsal studios, classrooms and offices for the Music department. Facing it, across a new north campus courtyard and adjacent to Goodpaster Hall is a second building which will house the Educational Studies department and its Masters of Teaching program, a 24-hour Study Commons for student collaboration and study, and a Cafe serving coffee, other beverages and light snacks. A new Crescent Greens behind the Townhouse Crescent for outdoor relaxation and recreation is to be created as is increased parking on the north campus and improvements to the College's entry from Mattapany Road.
Project Benefits
The project will address deficiencies in laboratory space for the STEM program by relocating the Educational Studies department from Goodpaster Hall to the new building and providing both programs with adequate space. It will also address inadequate facilities for the fine and performing arts in Montgomery Hall by relocating the Music department, providing state-of-the-art music education facilities and practice spaces in the new building and permitting the future renovation of Montgomery Hall to suit the requirements of the Art and Theater, Film and Media Studies programs. It will provide study space for collaborative learning experiences for students and faculty. And the project will provide the College with a venue for concerts, lectures, and other events in a 700-seat auditorium.
The building will be sited to provide a connection between the existing academic core and the Waring Commons residences, and create a lawn and garden space behind the existing Crescent townhouses.
Projected Cost
Approximately $66 million
Estimated Schedule
Design: Winter 2017 – Fall 2019
Construction: Winter 2020 – Summer 2022
Opening for classes in Fall 2022
LINK TO CONSTRUCTION PROJECT INTRANET SITE
Back to Top
---
Maryland Heritage Interpretive Center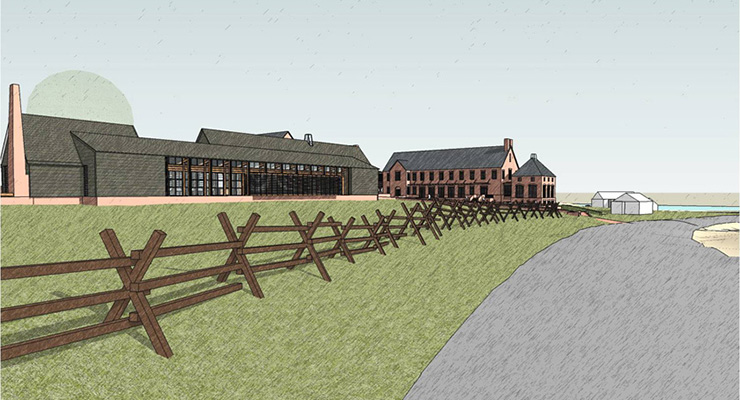 Project Description
This project will construct an interpretive center that will serve as the gateway to the Historic St. Mary's City site. The project is proposed to be adjacent to the new Anne Arundel Hall which will include College academic programs and HSMC's archaeology curation facilities.
Status
Construction Bidding this spring. Construction start Fall 2022. Completion scheduled for March 2024.
Project Benefits
12,300 GSF building interpretive center
New exhibit space and theater space for viewing
Introductory film spaces for visitors
Space for gatherings and events
Projected Cost
Approximately $16,000,000
Estimated Schedule
To Be Determined
Documents
---
Maryland Route 5 Safety & Traffic Calming Project Phase 2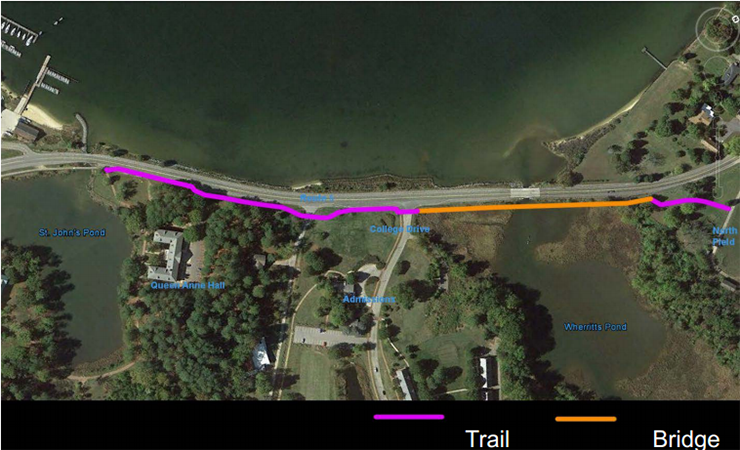 Project Description
The Route 5 Traffic and Safety Improvements Phase 2 project includes the construction of a pedestrian and bicycle trail from St. John's Pond to the College's North Field recreation area. The trail will include the construction of a 700 foot long boardwalk across the marsh at Fishers Creek.
Status
Contract awarded, construction to begin this summer.
Project Benefits
Dedicated path improves safety for pedestrians and bicyclists
Improves the quality of storm water runoff
Respects archaeological resources
Maintains safety and commuter travel
New features
Addition of a 8-10 foot wide pedestrian and bike trail
Construction of a 700-foot long, 9 foot wide boardwalk across Fishers Creek
Additional lighting along the trail
Narrow shoulders on Rt. 5 to reduce speeds and amount of impervious pavement.
Projected Cost
Approximately $2,100,000
Estimated Schedule
Design: Winter 2015 to Fall 2018
Construction: Summer 2019
Documents
---
Future Projects
Project Description
The New Academic and Auditorium building will free space in Montgomery Hall and Goodpaster Hall. Space vacated by Educational Studies in Goodpaster Hall will be renovated to support the physical sciences. For 40-year old Montgomery Hall, a major renovation will be planned to provide improved spaces for Art and Art History, Theater, Film and Media Studies, and English department offices.