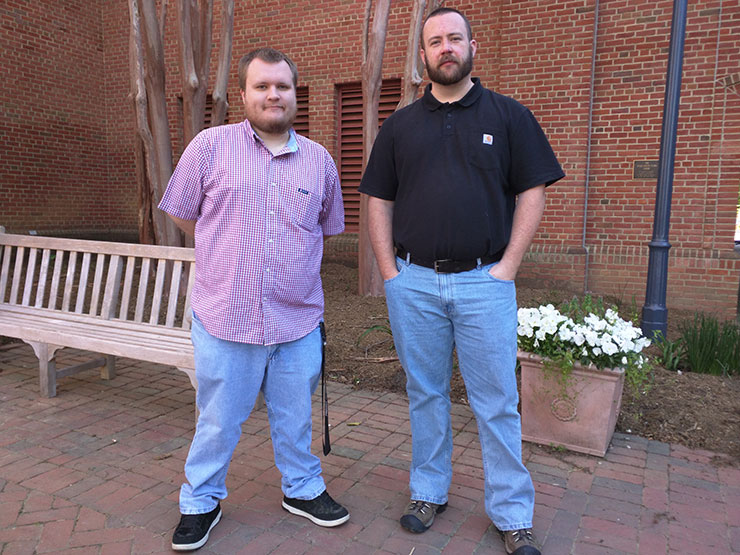 The Office of Information Technology is pleased to announce Will Looney and Josh Wilcox as our new IT Support Technicians for St. Mary's College of Maryland.  Will comes to St. Mary's from Franklin County in Rocky Mount Virginia where he held the position of IT Support Manager. Josh Wilcox has been employed in the Office of Information Technology as a student and contractual Desktop Support Technician. Both Josh and Will joined the staff on Monday April 11th.
A strong pool of candidates applied and the search committee selected accomplished, qualified and distinctive finalists.  I want to thank Jon Arakelian, Karen Cozzens and Jeff Krissoff of the Search Committee and others who contributed to this successful search.
Please join me us welcoming both Josh and Will to St. Mary's College of Maryland.