MISSION
The St. Mary's College of Maryland Division of Enrollment Management is a student-centered team that strives to be extraordinary; attracting, enrolling, and graduating a talented and diverse student body.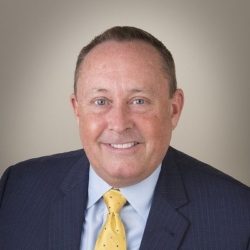 Contact Info
David Hautanen, Jr.
Vice President for Enrollment Management
(800) 492-7181, (240) 895-5005
dlhautanen@smcm.edu
Admission Annex
Bio
Hautanen comes from Merrimack College in North Andover, Mass. In his role as vice president for enrollment and retention at Merrimack, Hautanen oversaw the development and implementation of enrollment strategies in partnership with academic affairs, athletics, finance, and mission and student affairs that resulted in a fall student enrollment increase of 31 percent between 2013 and 2016. This growth was driven by a 27 percent increase in first-year students. Prior to Merrimack College, Hautanen served in positions of increasing authority and responsibility at Northeastern University, from senior associate director of admissions in 2002 to director of international recruitment and strategic enrollment initiatives in 2011. While at Northeastern, Hautanen developed and implemented new student recruitment and admission strategies which produced an increase in the number of first-year applications from 17,000 to more than 45,000 and an increase from 3 percent to 20 percent in the number of international students in the entering class. Hautanen holds a bachelor's degree in business administration and a master's degree in education, both from the University of Massachusetts.
Divisional Leadership Team
Beverly Read
Executive Assistant
bjread@smcm.edu
Bhargavi Bandi, PhD
Director of Enrollment Operations
bbandi@smcm.edu
Kathy Pusecker
Executive Director of Enrollment for Student Success
klpusecker@smcm.edu
Ryan Myzak
Director of Admission
rmmyzak@smcm.edu
Robert Maddox
Director of Student Financial Assistance
rwmaddox@smcm.edu