NEW DATE: Friday, February 4 – Monday, February 7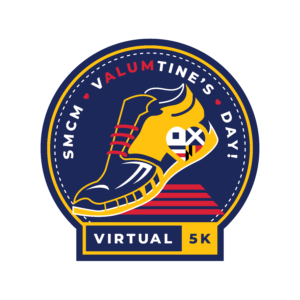 Run, bike, walk or jiggle your way through a 3.1 mile course of preference, from anywhere in the world! Featuring numerous photo competition categories and awards for 1st, 2nd and 3rd place, you won't want to miss the second annual Valumtine's Virtual 5K. Simply submit your results and photos for your chance to win great prizes!
This event is free and open to all SMCM supporters, but registration is required. Registration will open in January.
Last year's Inaugural Valumtine's Virtual 5K saw nearly 300 registrants from across the United States and as far as Canada, the United Kingdom, Argentina, Romania, Switzerland, Sweden and Zambia. Will you join the fun this year?